« Carl Bernstein: The Country is in the Midst of a Civil War
|
Main
|
Tuesday Morning News Dump (AKA) The Morning Report 7/18/17 »
July 17, 2017
Monday Overnight Open Thread (7/17/17) Monday. Bloody Monday Edition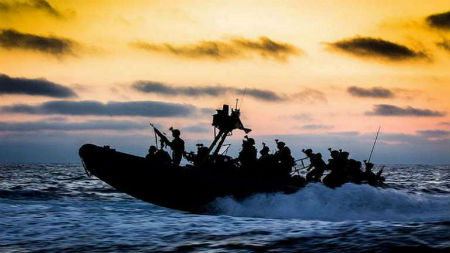 (A different kind of ONT)
*****
Quotes of The Day
Quote I

I do not care whether you're a Democrat or you're a Republican or an independent. We must pull for the people who are wearing the uniform of the armed forces. These people weren't drafted. They enlisted, because they believe. Tommy Lasorda
Quote II

If you hear, day after day, liberals are rooting against armed forces, that is eventually going to have an effect on soldiers and troops who are actually going to believe that and it's wrong. It's just wrong. Al Franken
I guess Al never heard of this guy.

Quote III

To be prepared for war is one of the most effective means of preserving peace. George Washington
*****

Last night we covered Ann Coulter's Delta Airline fiasco. Delta Airline strikes back at Coulter.

"@AnnCoulter We're sorry you did not receive the preferred seat you paid for and will refund your $30," Delta tweeted.

"@AnnCoulter Additionally, your insults about our other customers and employees are unacceptable and unnecessary."

Hmmm, The ONT wonders if this is the last we will hear of this? Survey says?????
*****
The NYT, reveals that men like sex.

Yes, it's true, the Times is running stories about men in Silicon Valley who hit on women who come to them asking for money. They're calling it sexual harassment, even though the two people don't work for the same company and so there's no violation of EEOC rules.

So, first of all, people, let's get your terminology straight—this is not employer/employee sexual harassment, as codified in federal regulations; this is a version of the old casting couch, perfected in Southern California, recently exported to NorCal in the form of venture capital firms that get pitches all day long from people trying to start tech companies. A woman comes in asking for, say, a million dollars, and the guy says, "Yeah, I might be able to do that. Wanna have dinner first?"—although, judging by the guys who got outed in the Times story, some of them don't even bother with dinner.
*****
The Opioid Crisis, life and death decisions. Middletown, OH has this dilemma.

As their budgets strain, communities have begun questioning how much money and effort they should be spending to deal with overdoses, especially in cases involving people who have taken near-fatal overdoses multiple times. State and local officials say it might be time for "tough love": pushing soaring medical costs onto drug abusers or even limiting how many times first responders can save an individual's life.

"It's not that I don't want to treat overdose victims, it's that the city cannot afford to treat overdose victims," said Middletown Council Member Daniel Picard, noting this industrial town in northern Butler County might have to raise taxes in response to the crisis.

Often, the only thing separating whether an overdose victim goes to the hospital instead of the morgue is a dose of naloxone, also known by the brand name Narcan, a medication that can reverse the effects of opioid overdoses.
*****

Do dealers care about their customers? Hmmmmm...........Well, do they?
*****

Rationalization, what can't it do?


Curt von Badinski, a mechanical engineer and co-founder of a San Francisco-based tech company, has a six-hour daily commute from Los Angeles – most of it by plane.

........

And, while von Badinski is aware that his flight comes with a significant carbon footprint, the Bay Area leg of his journey is more environmentally friendly. He keeps a plug-in hybrid vehicle at Oakland airport for the drive into San Francisco.

Isn't that special?
*****

Reportedly a contender for the 2020 Democratic POTUS nomination, VA Gov Terry McAuliffe is in a little hot water. Hint, had he been a Republican he would have been boiled and would have been a goner.

The American press obsession with Russia is leaving vital news on the cutting room floor.

For example, Judicial Watch is reporting that the state auditor of Mississippi is demanding that Virginia Democratic Governor Terry McAuliffe's former company, GreenTech, repay millions in public money because the electric vehicle company shut down and failed to deliver on its promises to create new jobs.
*****
So much for the survival of the fittest.

The Honolulu City Council has passed a law banning texting while walking.

If Mayor Kirk Caldwell signs it within the next 10 days, pedestrians in the Hawaiian city will be fined $15 to $99 for crossing the street while looking at their mobiles.
*****
Russia. Russia. Trump. Russia. Russia. Russia. Trump. More revelations that Hillary Clinton acted above the law.

Judicial Watch today released 448 pages of documents from the U.S. Department of State revealing new incidents of Huma Abedin, deputy chief of staff to former Secretary of State Hillary Clinton, providing special State Department treatment to major donors to the Clinton Foundation and political campaigns.
*****

Speaking of Hillary. How many trees died for her unfulfilled dream?
*****

Are you afflicted with Spatial injustice?

The University of California-Los Angeles is offering a technology class this summer examining how "car culture" contributes to "spatial injustice."

The course, "LA Tech City: Digital Technologies and Spatial Injustice," will be offered through the UCLA Digital Humanities department and will be taught by Professor Todd Presner and Professor Dana Cuff.

"The automobile has provided differential and territorial access to particular segments of [the] population."

"Students will investigate spatial justice and injustice in the multi-ethnic city through the lens of three thematic technologies," the syllabus states, listing cars and highways, the Internet, and film and media as factors that contribute to spatial injustice.

The ONT is certainly happy that today's collegians have cured the common cold, settled the Ginger/Mary Ann debate, halted world hunger and instilled world peace between Yankee and Red Sox fans.
*****
Do you have a Bucket List? Is it Bucket List for night time activities?
*****
Just shut the fvck up you fat worthless P.O.S. Or how I really feel about Al Gore The Man Pig.

Gore said that when he met with Trump after he was elected president, he found Trump "attentive" and had a "pleasant exchange" with him when they spoke about the environment.

"I had hoped he would come to his senses on the Paris agreement, but I was wrong," said Gore, who has not spoken with Trump since the president's decision on the climate-change agreement.

His numerous prediction failures should block him from any sort of attention. Saying Al Gore will never be POTUS is almost as good as saying Hillary Clinton will never be POTUS.
*****
The ONT Musical Interlude
July 17, 1946, Petula Clark made her UK television debut appearing on the Cabaret TV series at the age of 13. Clark began with guest spots on radio when she was only 9 and made her first film a year later. 'Put Your Shoes On Lucy' was released as her debut release in 1949, her 'The Little Shoemaker' became her first U.K. hit in 1954. via thisdayinmusic.com
July 17, 1959, Billie Holiday died in a New York City hospital from cirrhosis of the liver after years of alcohol abuse, aged 43. (While under arrest for heroin possession, with Police officers stationed at the door to her room.) In the final years of her life, she had been progressively swindled out of her earnings, and she died with $0.70 in the bank. via thisdayinmusic.com
July 17, 1965, King Records released 'Papa's Got a Brand New Bag' by James Brown, which went on to sell over 2 million copies and receive the Grammy Award for best for Best Rhythm & Blues Recording. 'Papa's Got a Brand New Bag' is considered seminal in the emergence of funk music as a distinct style. via thisdayinmusic.com
*****
There is still some common sense left in Canada.
*****

The ONT finds this somewhat surprising. Medical marijuana preferred over opioids.

IN BRIEF

Patients managing pain vastly prefer using medical marijuana to opioid-based medications. They reported fewer side effects, and the majority found cannabis more effective.
A new study has investigated what patients themselves prefer when it comes to managing pain — opioids, which are widely distributed for intense pain relief, or medical marijuana.

The researchers found that the patients themselves much prefer medical marijuana, and many believe it is just as effective for their pain.

Your humble Cob has been on several opioids over the years. He has never had medical marijuana.
*****

Friendship prevents cat fights at work. The ONT didn't make the connection.

Summary: When employers foster an office environment that supports positive, social relationships between women coworkers, especially in primarily male dominated organizations, they are less likely to experience conflict among women employees, new research confirms.
*****
Pulled from the Misanthropic's closet of You can't make this SHIT up.

Students at the University of California San Diego staged a protest last week in the hopes that school administrators would cancel a planned appearance by that hard-line conservative commentator whose rhetoric is known to incite violence wherever he goes: the Dalai Lama.

For once, the complainers weren't campus liberals, but Chinese students who claimed the Dalai Lama's message of world peace was actually a cover for a campaign of violence, property damage, and death, which runs contrary to UCSD's commitment to tolerance and equality.

"UCSD is a place for students to cultivate their minds and and enrich their knowledge," the Chinese Students and Scholars Organization said in a statement. "Currently, the various actions undertaken by the university have contravened the spirit of respect, tolerance, equality, and earnestness—the ethos upon which the university is built."
Seriously, WTF doesn't offend these asswipes?
*****
A "Hey you" would have sufficed. Genius Award Winner.
*****
Better to call it quits now instead of later. Tonight's Feel Good Story of The Day.
*****
Tonight's ONT has been brought to you by Calligraphy.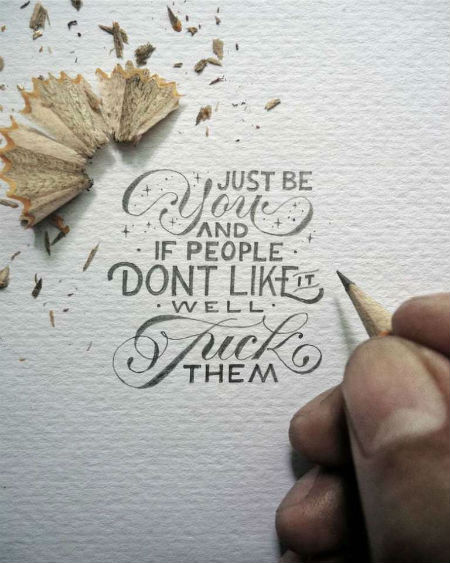 *****
Notice: Posted with permission by AceCorp, LLC. The penmanship grade is 2/3 of your final grade.

posted by Misanthropic Humanitarian at
09:57 PM
|
Access Comments