« Saturday Afternoon Chess/Open Thread (Featuring Dress Pr0n) 07-15-2017
|
Main
|
Overnight Open Thread (15 Jul 2017) »
July 15, 2017
Saturday Evening Movie Thread 07-15-2017 [Hosted By: TheJamesMadison]
The Contender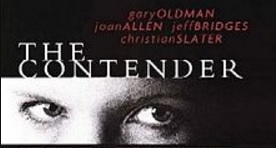 I don't plan on doing this very often, but I struggled through this movie over the course of a week and just simply cannot get past how bad it is.
So, I'm dedicating this week to tearing apart The Contender, the 2000 movie about a female candidate to fill an empty Vice Presidential post in the middle of a Democratic administration.
And yes, it's bad. I mean, really, really bad.
Assumptions
This film is based on so many poor assumptions about how politics works in the United States that it feels like it was written by a foreigner who only knew anything about American politics through some poorly translated editorials from The New York Times.
Let's start at the beginning. The movie doesn't say explicitly, but I'm pretty sure it takes place in 2006. The president (played by Jeff Bridges) says that he's six and a half years into his presidency and the candidate (played by Joan Allen) voted for Clinton's impeachment in the House before she switched parties to win her Senate seat from Ohio (her Senate term ends in about two years). So, the currently sitting VPOTUS dies somewhere between June and August of 2006. You know what else would be beginning right about that time? That's right, both major parties would be beginning their primary seasons. You know what's never mentioned?
That's right, one and a half years before a presidential election where both parties would be looking for new candidates, no one ever mentions the primary. Not once.
So, the Democratic president, who is trying to get a Vice President through a Republican controlled House one and a half years before a general election. That's the basic concept.
Does this movie sound ridiculously stupid yet? Because we're just getting started.
Don't think it can get worse? Pause while I laugh at you
Alright, so we're at the beginning of primary season that no one currently in government seems to have any idea of. If you were a sitting president in this situation, what would you do?
Me? I'd keep the Vice Presidency open for the rest of the term. It's not a fight worth having, the VP doesn't do much of anything, and we've survived a bunch of times without a VP. "The people are worried? Who cares? I've got an administration to run."
Others might say, "Well, we need someone there for whatever reasons." Fine. If you absolutely need to get someone in that post what do you do? The president in this movie is pretty much trying to decide the results of the Democratic primary with his pick. A smart president would have chosen an old party loyalist who would promise to not run for the presidency in the next election. A retired governor who the other party likes. Easy little confirmation leads to nothing vice presidency which leads to a pretty much completely unchanged primary race.
But who does this president choose? A young female Senator (who's totally not Hillary Clinton, guys). Oh yes, you bet that that's the president telling his party who's going to be the nominee in 2008. If the president wants to make that preference known, then great, he can. My question then becomes, "Why on earth would he let a Republican House have any say in that?" He's trying to forge the future of his party and he's giving the other party a say?

Wait? You think the stupid stops there? Let me catch my breath from my continued laughing
The sordid bit is about how the senator and putative Vice President was supposedly in a gang bang in college. This begins to get into how dramatically inert the movie is, but let's deal with the political idiocy first. The senator refuses to answer any questions on the matter, insisting that it's private and has no bearing on how good she'll be in the office (I wonder what she would say of Donald Trump?). Her point is that it would be fine if this came out about a man but women are held to separate standards.
These words were written by the screenwriters immediately after Bill Clinton, a man, got impeached for actions that stemmed from private sexual dealings (the movie's explanation of the senator's vote for impeaching Clinton is silly. Something about adultery without a mention of perjury). I mean, it's not like no sex scandals ever took down up and coming male politicians ever. Ugh…
Before I move on, the dramatic bit. The entire movie is the main character of the film refusing to defend herself. She's passive in the face of opposition. How on earth is that dramatically interesting? It's not, by the way.

I see you get this now. Yes, let's show some more dumb.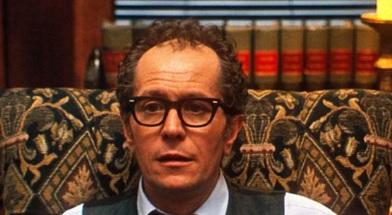 Then the details begin to get incredibly stupid as well.
The ugly Republican congressman played by Gary Oldman says early to the committee privately that he's doing this to save the US from liberalism.
Let me dispel one notion right here: The Republican opposition is not meant to be seen as a pushover fake opposition in any way shape or form. Gary Oldman is portrayed as very shrewd and dedicated to taking out Joan Allen as potential VP. He has a personal motive (the President heavily implies that Oldman was the Republican nominee for president against him at some point), and he's dead set on putting someone else in the Vice-Presidency.
So, anyway, back to saving American from liberalism (an almost exact quote, by the way). It seems like a reasonable thing for a Republican member of the House with a say on the composition of the Democratic administration to say. It's never pursued. Instead they go with the sex angle exclusively.
When the senator finally decides to defend herself (with about 20 minutes of the movie left), she lists her positions: strong on crime and defense (she'd go nowhere in today's Democratic Party, but it's the Republicans who've lurched to the extreme…*eyeroll*), pro-choice (expected from a female Democrat), and wants to take all guns out of all homes in America.
Wait…what?!?!?
Yes, she actually says that. Here's the direct quote: "I stand for seeing every gun taken out of every home. Period."
How on earth would anyone expect a Republican controlled body to let this woman be second in line for the presidency? The fact that this is never brought up by anyone else as disqualifying her for the position is flabbergasting.
Well, it's flabbergasting until you realize what The Contender actually is compared to what it wants to be.

Wish-Fulfillment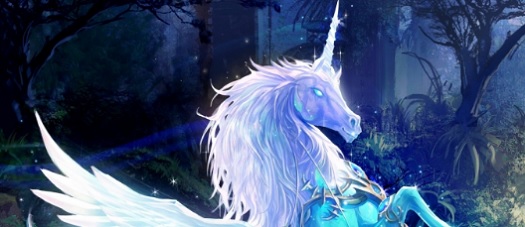 Yeah, it's pure fantasy. It's hold on reality is tenuous at best. The equivalent from the right side would be if I wrote a book where someone in the same position with parties reversed said, "I stand for seeing abortion made illegal in every context ever. Period." Maybe it's what many on the right would like, but a Democratic controlled body would never ever let that person through committee. They'd be figuratively dead at that point.
And this is really my problem with political movies in general. At work, my desk is covered in American paraphernalia including a series of historical American flags, state flags (every state I've lived in), the first collection of presidential PEZ dispensers and almost a dozen books about American history, most particularly presidential biographies. When people who don't know me very well strike up conversation with me they almost always talk about the Netflix show House of Cards as though I've obviously seen the whole thing and love it. I haven't.
I've never seen a second of the show because TV and film that tries to get into the weeds of American politics almost always becomes simple wish fulfillment instead of interesting drama surrounded by an accurate representation of how American politics works. You know why? Because politics is terrible, slow, and full of half-wins. Outside of elections, you're looking at murky processes with labyrinthine rules, and old ugly people. To make it sexy, you have to change a lot more than you normally would. I just end up finding it uninteresting.
The fact the The Contender was considered by some upon its release as some sort of accurate look into how American politics work is depressing because it betrays the fact that way too many "smart" people actually don't understand politics at all. (My boy, Roger Ebert, gave this poorly paced, inscrutably motivated, and incredibly undramatic film 4 stars.)
Also, trust us: When Democratic screenwriters write Democratic elected officials saying that they want to rid the US of all guns, and Democrats everywhere cheer it, it totally doesn't mean that they want to take your guns.

One last thing
This is already a little long, but I want to bring in one final quote from the movie. I think that this quote exemplifies everything that's wrong with the Leftist worldview:
"I may be an atheist...but that does not mean I do not go to church; I do go to church. The church I go to is the one that emancipated the slaves... that gave women the right to vote. It gave us every freedom that we hold dear. My church is this very chapel of democracy that we sit in together..."
Government is her church.
Fuck this movie.

Movies of Today
Opening in Theaters:
War for the Planet of the Apes
The Big Sick
Next in my Netflix Queue:
Metropia
Movies I Saw This Week:
The Contender (Netflix Rating 1/5 | Quality Rating 0/4) "Fuck this movie."
With a Friend Like Harry… (Netflix Rating 5/5 | Quality Rating 3.5/4) "A slow burn and effectively creepy little thriller."
The World's End (Netflix Rating 5/5 | Quality Rating 4/4) [Rewatch] "I'm hard-pressed to find a better structured movie that's also so hilarious."
Independence Day: Resurgence (Netflix Rating 2/5 | Quality Rating 1.5/4) Poster Blurb: "Represents almost everything wrong with dramatic structure in modern blockbuster movie making."
Suicide Squad (Netflix Rating 1/5 | Quality Rating 0.5/4) "A complete and total mess without a lick of sense for dramatic structure."
The Legend of Tarzan (Netflix Rating 2/5 | Quality Rating 1/4) "Does anyone in Hollywood understand the basic concepts of dramatic structure anymore?!?!"
Macbeth (Netflix Rating 5/5 | Quality Rating 4/4) "Ah…that's better. A visually striking and surprisingly thoughtful adaptation of That Scottish Play."

Contact
Email any suggestions or questions to thejamesmadison.aos at symbol gmail dot com.

posted by OregonMuse at
07:41 PM
|
Access Comments