« Clint Eastwood Casts Roles of Heroic Soldiers Who Stopped Terrorist on Paris Train;
The Actors He Selected Are the Soldiers Themselves
|
Main
|
Morning Headlines 7-13-2017 »
July 12, 2017
Wednesday Overnight Open Thread (7/12/17) Aint The ONT Life Grand?
But one of the big lessons I have learned from my journey is you can't please everyone, so don't try.

Chris Colfer
Obviously, he has never hosted The ONT. And with that kind of attitude, never will.
*****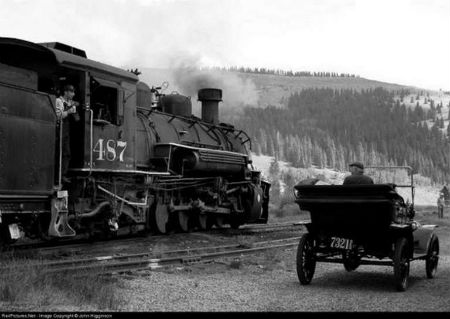 (So what do you have for horse power?)
*****
Quotes of The Day

Quote I

I can accept failure, everyone fails at something. But I cannot accept not trying. Michael Jordan

Quote II

I made a resolve then that I was going to amount to something if I could. And no hours, nor amount of labor, nor amount of money would deter me from giving the best that there was in me. And I have done that ever since, and I win by it. I know. Harland Sanders

Quote III

I can resist everything except temptation. Oscar Wilde

Quote IV

My one regret in life is that I am not someone else. Woody Allen
*****
We live in Stupid Times. Really Stupid Times.

Poll Confirms Bernie Sanders Is the Most Popular Politician in the Country
As an independent, he appeals to disenfranchised voters and millennials
Bring it on Bernie. Bring it on. We'll see who the reactionary is.

"No, I am not taking it off the table. I just have not made any decisions." (AP Photo/John Minchillo)

Sen. Bernie Sanders, I-Vt., left open Wednesday the possibility of a 2020 presidential campaign but cautioned he has not made any decisions about a future bid after falling short against former Secretary of State Hillary Clinton last year.

"No, I am not taking it off the table," Sanders told SiriusXM Progress host Mark Thompson when asked if a 2020 run was on or off the table. "I just have not made any decisions."
*****

Let this be a warning to a few different 'rons & 'ettes.

The Hidden Risks of Writing a Cookbook
The cookbook business has a reputation for being strong and lucrative — a smart career move for any chef. The reality burns.

Last night we had a link to a story about smelling food will make you fat. Not so fast.

This world must be a special kind of hell if just smelling food is enough to make you gain weight. The latest headlines on obesity research are saying just that—but smelling is probably only making "you" fat if "you" are a very particular type of mouse.

The headline: Just Smelling Food Can Make You Fat, UC Berkeley Study Says (SFGate)

The story: This study is actually about the gritty details of metabolism, and the subtle signals going around your body (well, a mouse's body) that instruct cells that it's time to store fat.

At this stage of the game. I'll do whatever the hell I want to with food.
*****

But, but, but, I thought Islam was the Religion of Pieces Peace.

After having attempted suicide for being ostracized from his family and community, one U.K. man and new husband are showing the world that Muslims can be gay, too.

According to the Express & Star, 24-year-old Jahed Choudhury and 19-year-old Sean Rogan are believed to be the first wedded gay couple in the U.K. where one of the partners is Muslim. Dressed in traditional Muslim attire, the couple shared their vows during a small ceremony inside a local registry office, breaking barriers and "cultural taboos" for traditional Muslims.
No discrimination goes on in the Homosexual Community. Only Antisemitism.

Gretchen Rachel Hammond, an award-winning reporter for the Windy City Times, a Chicago LGBT newspaper, has been moved full-time to the paper's sales desk as of Monday. Hammond was the first to report that three women were kicked out of the Chicago Dyke March, an LGBT parade on June 24, for carrying rainbow flags emblazoned with Jewish stars.

Hammond confirmed that she is no longer reporting for the paper, but declined to say whether she was moved because of her coverage of the Dyke March.
*****

Where does your state rank in fiscal condition?

The fiscal health of America's states affects all its citizens. Indicators of fiscal health come in a variety of forms—from a state's ability to attract businesses and how much it taxes to what services it provides and how well it keeps its promises to public-sector employees. To get a sense of a particular state's fiscal outlook requires consulting a state's comprehensive annual financial report (CAFR), which, at hundreds of pages, is unwieldy for even the most dedicated analyst. But in the Mercatus Center at George Mason University's "Ranking the States by Fiscal Condition," now in its fourth year, Eileen Norcross and Olivia Gonzalez calculate indicators of fiscal health for all 50 states. Based on states' 2015 financial statements, Florida ranks first as the most fiscally healthy state, while New Jersey ranks the lowest.

Pretty interesting. There are a few states where I was somewhat surprised.
*****

Per her Twitter account she is an Empathy Engineer. (WTF?) Mental Health Days.

It's easy to tell a little white lie and say you're battling a stomach bug rather than admit you're too hungover to come into work, but one woman on Twitter is getting a ton of support for coming clean about a perfectly normal reason to miss a day or two: She needed a mental health break.

"I'm taking today and tomorrow to focus on my mental health," web developer Madalyn Parker wrote to her team on June 29. "Hopefully I'll be back next week refreshed and back to 100%."
*****
I suppose if you need Mental Health days you may also be a doggie parent. Millennials.

But our cultural obsession with dogs can lead to some pretty dark places. When asked whether they would save their dog or a foreign (human) tourist, 40 percent of people said they would choose their dog. That number drops to 10 percent when the choice is between their dog and their best friend—which is still appallingly high. I didn't realize that the fact that a human life is more valuable than an animal's life would be something difficult for people to grasp, but with stories like Harambe the Gorilla and the hunter Theunis Botha, it's apparent that far too many people would save the life of an animal instead of a human, and some would go so far as to celebrate the death of a human when it was caused by an animal.
*****

Hate Crime? Not a Hate Crime. You be the judge.
*****

Do people really eat at strip clubs? Utensil holders are meant for utensils. Right?

You might want to seriously consider ordering your fish and chips somewhere else, guys.

According to the Statesman, Cassidy's Polo Club, a titty bar in Amarillo, received just "an average number of demerits" last month despite the fact that a breast implant was found in the utensil drawer behind the bar. There was "no word" on how the fake boob wound up there, but it's good to see that that's considered unusual, even in Amarillo, Texas.
*****
The ONT Musical Interlude
July 12, 1962, Ray Charles was at No.1 on the UK singles chart with the Don Gibson penned country ballad 'I Can't Stop Loving You'. His only UK No.1 was taken from his Modern Sounds in Country and Western Music album. via thisdayinmusic.com
*****
July 12, 1943, Born on this day, Christine McVie, keyboards, vocals, Chicken Shack, Fleetwood Mac, (1987 UK No.5 single 'Little Lies' and 1977 US No.1 single 'Dreams', from world wide No.1 album Rumours). via thisdayinmusic.com
*****
*****
Ever wonder what some rockers would look like today had they not passed on? Then and now of rockers.
*****

Naked model. Hotel. Cops. I've never seen anything like this at a hotel.

Brissa Dominguez-Garcia is also accused of kicking a cop like a 'mule' at a hotel in Clearwater, Florida.
Police were called to Edge Hotel after reports of a disturbance at around 4.30am on Wednesday.
Upon arrival they found Dominguez to be naked.
No word if alcohol was involved. But, I'm guesssing.........
*****

A Californian doctor is bucking the system. His goal. To relieve your pain.

Dr. Forest Tennant, 76, says this regulatory backlash is preventing chronic pain sufferers from getting the drugs they need to alleviate their conditions, and he refuses to go along. Critics have denounced his unapologetic style and unorthodox methods, but his patients depict him as one of the only physicians in America to put the needs of his patients first.

"[Tennant was] the first doctor to say, 'our goal is to relieve your pain,'" says Kristen Ogden, whose husband Louis Ogden has suffered from chronic pain for decades. They travel to Dr. Tennant's office from Virginia for treatment every three months. "Every other doctor had said, 'our goal is to get you off any opioid medications.'"
*****
*****
The folks Down Under have quite the festival.

Established in 1974, Darwin's Beer Can Regatta is a build-your-own-boat race competition unlike any other.

Invented as a way to recycle the ever-growing population of empty beer cans laying around Australia, the BCR festival has grown into a well-attended festival that raises large sums of money for charity.

The rules? Simple. Build a boat from beer cans and enter it in a competition. Obviously, the watercraft must be deemed safe by the Committee. But otherwise, the sky's the limit when it comes to creative boating styles.
*****

Mark Zuckerberg. Billionaire without common sense.

Continuing his "Let's get to know normal people" tour, Facebook's Mark Zuckerberg and his wife traveled to Alaska and came back with some musings on the "basic income," the idea of giving everybody in the country a monthly check to live on whether they do any work or not.

But in drawing on Alaska as an example, Zuckerberg gets a lot of the actual facts wrong and ends up offering us a pretty good guide on how to bamboozle a 33-year-old billionaire who doesn't possess much apparent experience of the world outside of Silicon Valley la-la-land.
*****
SMOD. Don't hold your breath for its appearance.

No, a Huge Asteroid Probably Won't Wipe out Humanity
*****

Hillary Rodham Clinton will never be POTUS.

To paraphrase Robert Frost, America has taken the road less traveled. We elected a political outsider. What might America look like today if Hillary had been elected? Had she won we would not be hearing a single word about Russia. Not a whisper. It was not on the left's radar at all. Ms. Clinton had embarrassed herself with that inane Office Depot reset button while she was Secretary of State. Obama had told Medvedev to tell "Vlad" he would have more flexibility after the election, presumably re: nuclear disarmament. The left cared nothing about that bit of collusion.
*****
Only in America. Tits La Rue Mika Brezinski Lands big book deal. No word if she will use crayons or magic markers. Or a ghost with big hooters.

MSNBC "Morning Joe" co-host Mika Brzezinski has landed a "high six-figure" book deal with Weinstein Books, Page Six reported Monday.

Brzezinski signed a three-book deal with Harvey and Bob Weinstein's publishing company. Sources told Page Six that the deal is "in the high six figures."
*****

Do you carry one of those refillable water bottles? You might want to reconsider that.
*****
A Democrat. A Judge. And a Genius Award Winner.
*****
Generosity. Big bucks. Tonight's Feel Good Story of The Day.
*****
Tonight's ONT has been brought to you by Moving Violations.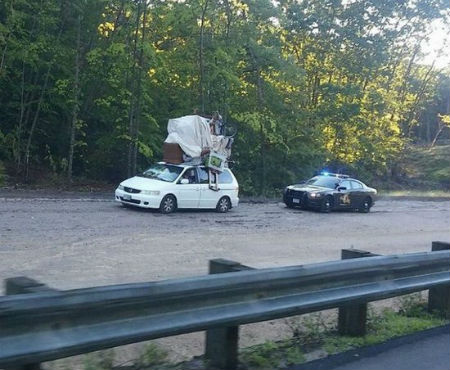 Notice: Posted with permission by AceCorp, LLC. We know who has been naughty or nice.

posted by Misanthropic Humanitarian at
10:00 PM
|
Access Comments