« The National Laughinstock: Steve Scalise's Assassin Wasn't Incited by Rachel Maddow, or Bernie Sanders, or MSNBC, or CNN;
He Was Motivated By a Very Local Right Wing Pro-Trump Radio Host
|
Main
|
Morning Headlines 7-11-2017 »
July 10, 2017
Monday Overnight Open Thread (7/10/17) Just Another Day In Paradise Edition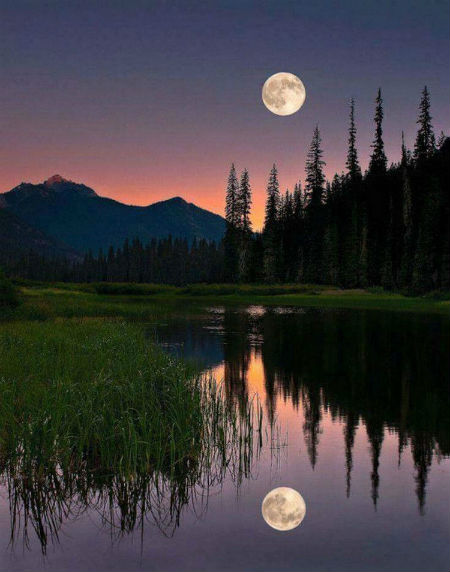 (What a lovely evening)
*****
Quotes of The Day
Quote I

There are two kinds of people in the world, those who believe there are two kinds of people in the world and those who don't.Robert Benchley

Quote II

Leaving sex to the feminists is like letting your dog vacation at the taxidermist.Camille Paglia

Quote III

If you pick up a starving dog and make him prosperous, he will not bite you. This is the principal difference between a dog and a man. Mark Twain
*****
Renewable energy. Is it here to stay? Morgan Stanley believes it is.

Research analysts at Morgan Stanley believe that renewable energy like solar and wind power are hurtling towards a level of ubiquity where not even politics can hinder them. Renewable energy is simply becoming the cheapest option, fast. Basic economics, the analysts say, suggest that the US will exceed its commitments in the Paris agreement regardless of whether or not president Donald Trump withdraws, as he's stated he will.
*****

If they want to leave, let them leave. The University of Wisconsin, Green Bay recently unveiled a new "Lesbian, Gay, Bisexual, Transgender, and Queer Students Certificate Program" in an effort to improve retention of LGBTQ students.

The University of Wisconsin, Green Bay has created a "Lesbian, Gay, Bisexual, Transgender, and Queer Students Certificate Program" in hopes of stemming an outflux of LGBTQ students.

According to an announcement on the school's website Wednesday, the school has experienced an exodus of students upset by "the lack of LGBTQ+ focused courses or the opportunity to earn a certificate," even though the university has a favorable Campus Pride Index rating and was named one of the "50 Best Colleges for LGBTQ Students" this year by College Choice.

You want to feel loved and welcomed? Stay in your parents basement and watch PBS.
*****
Not content to curse Trump, Shia LaBeouf curses a woman. Early morning tirade.

For actor Shia LaBeouf, the sixth time is a charm.

The anti-Trump moonbat, 31, was arrested for public drunkenness and disorderly conduct in Georgia early Saturday morning. It was LaBeouf's sixth arrest since 2005.
Talk about a Deplorable human being.
*****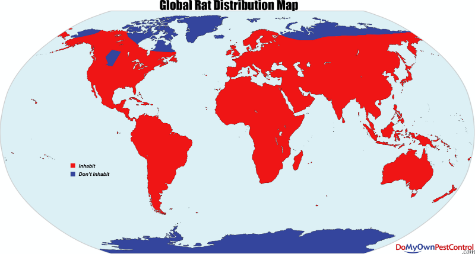 No surprise Washington D.C. is rat infested.
*****
The hockey stick is broken. Michael "Hockey Stick" Mann tells The Court to F. off.

Penn State climate scientist, Michael 'hockey stick' Mann commits contempt of court in the 'climate science trial of the century.' Prominent alarmist shockingly defies judge and refuses to surrender data for open court examination. Only possible outcome: Mann's humiliation, defeat and likely criminal investigation in the U.S.

The defendant in the libel trial, the 79-year-old Canadian climatologist, Dr Tim Ball (above, right) is expected to instruct his British Columbia attorneys to trigger mandatory punitive court sanctions, including a ruling that Mann did act with criminal intent when using public funds to commit climate data fraud. Mann's imminent defeat is set to send shock waves worldwide within the climate science community as the outcome will be both a legal and scientific vindication of U.S. President Donald Trump's claims that climate scare stories are a "hoax."
*****
The Man Goats keeping the little folks down. Union files grievance.


I hope to get a copy of the grievance, but for now I just wanted to note an observation made by Rick Moran (PJMedia):

Goats are not known to take long lunches or frequent breaks, sleep on the job, call in sick, complain, complain, complain about every little thing — they are the ideal workers for this sort of job.

Isn't the whole point that the goats are taking a long lunch?
*****

2009 Obama took office and what was one of his first masterpieces? Clash For Clunkers. It was a clunker of an idea and program.

Three economists (from MIT and Tex A&M) have crunched the numbers and discovered that Obama's Cash-for-Clunkers scheme back in 2009 was a failure even by Keynesian standards.

The abstract of the study tells you everything you need to know.

The 2009 Cash for Clunkers program aimed to stimulate consumer spending in the new automobile industry, which was experiencing disproportionate reductions in demand and employment during the Great Recession. Exploiting program eligibility criteria in a regression discontinuity design, we show nearly 60 percent of the subsidies went to households who would have purchased during the two-month program anyway; the rest accelerated sales by no more than eight months. Moreover, the program's fuel efficiency restrictions shifted purchases toward vehicles that cost on average $5,000 less. On net, Cash for Clunkers significantly reduced total new vehicle spending over the ten month period.
*****

1 in 3 Welfare recipients live in California. Will California ever thrive again? Victor Davis Hanson thoughtfully examines California's demise.

Excessive state regulations and expanding government, massive illegal immigration from impoverished nations, and the rise of unimaginable wealth in the tech industry and coastal retirement communities created two antithetical Californias.

One is an elite, out-of-touch caste along the fashionable Pacific Ocean corridor that runs the state and has the money to escape the real-life consequences of its own unworkable agendas.

The other is a huge underclass in central, rural and foothill California that cannot flee to the coast and suffers the bulk of the fallout from Byzantine state regulations, poor schools and the failure to assimilate recent immigrants from some of the poorest areas in the world.
Well written by a native Californian.
The ONT Musical Interlude
July 10, 1942, Born on this day, Ronnie James Dio, vocals, Elf, Rainbow, Black Sabbath, and his own band Dio. He died on May 16, 2010, after a six-month battle with stomach cancer. He was 67 years old. via thisdayinmusic.com
*****
July 10, 1976, One Hit Wonders Starland Vocal Band started a two week run at No.1 on the US singles chart with 'Afternoon Delight', it was also their only hit in the UK making No.18 on the chart. via thisdayinmusic.com
*****
July 10, 1968, Eric Clapton announced that Cream would break-up after their current tour. The group's third album, Wheels of Fire, was the world's first platinum-selling double album and Cream are widely regarded as being the world's first successful supergroup. via thisdayinmusic.com
*****

The War on Drugs, takes a new turn. Oregon to decriminalize small amounts of narcotics.

The Oregon legislature passed two bills Thursday decriminalizing small amounts of six hard drugs, including cocaine, heroin, methamphetamine and ecstasy.

The first of the two bills now headed to the governor's desk, HB 2355, decriminalizes possession of the drugs so long as the offender has neither a felony nor more than two prior drug convictions on record, according to the Lund Report. The second, HB 3078, reduces drug-related property crimes from felonies to misdemeanors.
*****

'Google Home' overhears an argument and calls 911.

Barros then got into a fight with his girlfriend, and things grew violent. At some point, he allegedly threatened her with a gun, saying: "Did you call the sheriffs?" However, the home that the couple was occupying had an active smart home device running inside.

The Google Home misinterpreted Barros' threat as a voice command, and called 911. When the police heard the altercation over the phone, they immediately rushed over with a SWAT team. After a long standoff, the police were able to capture Barros.
*****

Not your average shitty story. Feline fecal transplant.

Earlier this year, I brought you the story of how my cats—Tux, Tuffy, and Nigel—donated their poo to science. While that was—if you'll excuse the pun—mainly for shits and giggles, Tuffy ended up following up on that research, although not by choice. I put him in a follow-up study to see if a fecal microbiome transplant could cure his inflammatory bowel disease. The little chap's gut flora showed a textbook response to the treatment, and it did what drastic changes to his diet and twice-daily doses of powerful steroids couldn't: it ended the chronic diarrhea that was absolutely no fun for anyone involved.
*****

Sesame Street meets Beastie Boys.
*****

The next time I'm accused of lacking empathy, I'll smile and know that I'm a good guy. Maybe.

Empathy, in general, has an excellent reputation. But leads us to make terrible decisions, according to Paul Bloom, psychology professor at Yale and author of Against Empathy: The Case for Rational Compassion. In fact, he argues, we would be far more moral if we had no empathy at all.
*****

More quotes. Famous last words. Or so "they" say.
*****
Did you have a good day? The ONT certainly hopes so. If you did, you might not want to read The uninhabitable earth.

The present tense of climate change — the destruction we've already baked into our future — is horrifying enough. Most people talk as if Miami and Bangladesh still have a chance of surviving; most of the scientists I spoke with assume we'll lose them within the century, even if we stop burning fossil fuel in the next decade. Two degrees of warming used to be considered the threshold of catastrophe: tens of millions of climate refugees unleashed upon an unprepared world. Now two degrees is our goal, per the Paris climate accords, and experts give us only slim odds of hitting it. The U.N. Intergovernmental Panel on Climate Change issues serial reports, often called the "gold standard" of climate research; the most recent one projects us to hit four degrees of warming by the beginning of the next century, should we stay the present course
The Dooms Day Gospel continues to be preached.
*****
How often do we hear, "It's for the children?" What if the people saying this don't have children?

James McPherson, writing in the Washington Examiner, makes a remarkable observation: the leaders of Europe have no children. France's Emmanuel Macron has none. Same with German Chancellor Angela Merkel, British prime minister Theresa May, Italian prime minister Paolo Gentilon, Holland's Mark Rutte, Scotland's Nicola Sturgeon, and Jean-Claude Juncker, president of the European Commission. Sweden's prime minister Stefan Lofven has no biological children.

The prime minister of Luxembourg is also childless. I mention him not to cherry pick, but because it means that of the six founding members of what evolved into the European Union, five are now led by childless prime ministers or presidents. As George Weigel says, this would have been unimaginable to one of the founders of modern "Europe," Konrad Adenauer, who was the father of eight.
*****

Chris Cumo and CNN, nailed again.
*****
Meth burns? Take a shower and become Genius Award Winner.
*****

Helping others. Tonight's Feel Good Story of The Day.
*****

Tonight's ONT has been brought to you by Moron Training.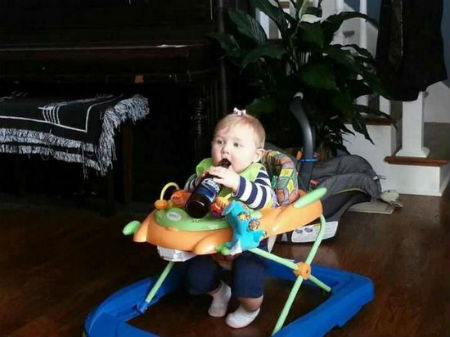 Notice: Posted with permission by AceCorp, LLC. The names have been changed to protect the "Innocent".

posted by Misanthropic Humanitarian at
10:03 PM
|
Access Comments