« Saturday Afternoon Chess/Open Thread (Featuring Dress Pr0n) 07-01-2017
|
Main
|
Overnight Open Thread (1 Jul 2017) »
July 01, 2017
Saturday Evening Movie Thread 07-01-2017 [Hosted By: TheJamesMadison]
2 for 1
I had a small topic that I wanted to talk about this week, but I couldn't really stretch it out to a full post. So, instead of forgetting about it or just giving you half a topic, I've appended another half post to the front of it.

A Tale of Two Theater Experiences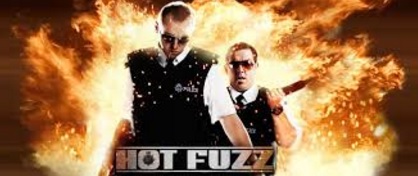 I want to tell you a story of two times I went to the theater within a week of each other.
It was 2007, and Hot Fuzz came to my small town's multiplex. I had seen Shaun of the Dead in the roughly five minutes it was in theaters a few years before. I had also fallen in love with the TV show Spaced so I knew exactly what kind of comedic genre mashup I was going to get from Edgar Wright's movie about a big city cop sent to the country. Everyone in that theater laughed hysterically through that entire movie. It was fantastic. I was also one of five people there.
Skip ahead to the next weekend when I went to see Spider-Man 3. I'd never been the biggest fan of the series, but I appreciated them for the well-crafted films that they were, so I went to see the third entry. The theater was dead through the whole thing. No one really engaged with the movie because it just wasn't worth engaging with. It was also packed full.
Now, when people look back at those two movies that were released 10 years ago, most will look back more fondly on the quirky, violent, and hilarious British sendup of Michael Bay movies that was Hot Fuzz than the tired, overlong, emotionally dead threequel that was Spider-Man 3, and yet most of those same people never saw the first in theaters.
Why do I bring this up? Because Edgar Wright, the man who gave us Hot Fuzz, Shaun of the Dead, Spaced, and The World's End has a new movie coming out this weekend, Baby Driver, which by all accounts is as much fun as one can have at the movies. I'd encourage each and every one of you, if you have the chance, to go see it and help these sorts of well made, smart, practically made (as opposed to CGI infested) movies get the business they deserve. It seems like a fair bet that in 2027, everyone will have fond memories of Baby Driver that movie that their Anglophile friends recommended for years before they finally saw themselves while having no real memory of the fifth Transformers movie which is guaranteed to make a whole lot more money.
Words from Mega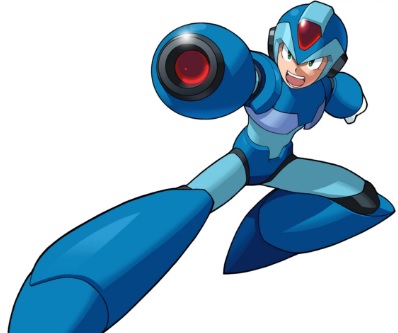 A few weeks ago, Mega (who, I'm pretty sure, looks exactly like the image above) reached out to me and said the following. He wanted to mention one of the eaaarlier posts,
…the one from the first couple weeks where you discussed theme, plot, character, etc.

Oddly enough I could not have disagreed with your order more (I demand characters and plot), but found the post fascinating nonetheless. You and I also have very divergent tastes in movies, which would actually follow from that.
I really liked this. I take no credit for Mega being able to converse with people he disagrees with on movies, but I just have to highlight the ability to be able to step back from his own preferences just to note that someone else's might not be the same.
And yes, I do read all of the emails I get, even if I sometimes don't respond to them all. (Sorry…I do try.)

Preferences

To continue with this, I was speaking to a friend of mine a few weeks ago about the TV show The Expanse. I had just finished watching the first season and he had finished it a few weeks earlier. He asked my opinion of it. I said that it was alright, but trying to be a Game of Thrones knock off without quite understanding the appeal of Game of Thrones.
"Boobs?" he asked.
I responded in the negative and referenced the below scene.
That scene is a full five minutes long and it's largely just one character (Tyrion) telling his brother a story about a cousin of theirs that we'd never heard of before, would never see, and would never hear about again. It's a pure character moment that I find simply wonderful because of how it illuminates Tyrion's mindset at that particular moment.
The Expanse simply doesn't have scenes like that. It moves too fast, deals with too many characters too thinly, with too many plot twists, and the only emotional connections the show actually makes are with one-off characters in episodes in the middle of the season, never to be seen again.
"Well, I like The Expanse better," my friend responded.
He explained one reason (Game of Thrones has become too slow recently), but there were two others that I know to be true. One is simply that my friend prefers plot over character in his filmed entertainment. If he were to look at the four elements of narrative in my model (character, plot, style and theme), he'd put plot above character whereas I put character above plot. It's not that I'm right and he's wrong, it's just that we have slightly different tastes. The other reason is that my friend has an aesthetic preference for science fiction over fantasy. He'd rather see cold walls and references to losing gravity plating than swords and dragons. Again, not wrong, just different.

So…?
As I said, I don't really have a large point. I'd like to just encourage everyone to understand that they have their own subjective frame for taste. That doesn't mean that you can't vociferously speak in support or condemnation of a particular movie (go ahead, say that The Passion of Joan of Arc is a terrible movie, I'll tell you why you're wrong, and you'll tell me why I'm wrong too. It'll be fun!), just that when trying to convince someone else that you are right, you need to be able to speak to them in ways that they will understand, if your point is to sway them.
My friend wants his complicated TV show plots to move quickly, so I'm probably never going to be able to convince him that some show that takes more time on character is better. But we can still talk about both shows, expressing preferences and dislikes on both without talking past each other.

Movies of Today
Opening in Theaters:
Baby Driver
Despicable Me 3
The House
Next in my Netflix Queue:
Movies I Saw This Week:
Tale of Tales (Netflix Rating 3/5 | Quality Rating 2.5/4) Poster Blurb: "Each of the three tales is good, but it doesn't quite come together."
The LEGO Batman Movie (Netflix Rating 3/5 | Quality Rating 2.5/4) "A string of jokes that hit pretty consistently."
Logan (Netflix Rating 4/5 | Quality Rating 3/4) "A good sendoff to a beloved character."
Cars 3 (Netflix Rating 5/5 | Quality Rating 3.5/4) "McQueen's journey from hot shot to mentor is done with conviction and intelligence."
Love on the Run (Netflix Rating 4/5 | Quality Rating 3/4) "A nice ending to the Antoine Doinel saga, but probably too happy."
Cronos [Rewatch] (Netflix Rating 4/5 | Quality Rating 3/4) "A good and creepy introduction to feature films for Guillermo del Toro."
The Devil's Backbone [Rewatch] (Netflix Rating 5/5 | Quality Rating 4.5/4) "A marvelously creepy ghost story with evocative design and a strong central focus."

Contact
Email any suggestions or questions to thejamesmadison.aos at symbol gmail dot com.

posted by OregonMuse at
08:00 PM
|
Access Comments