« House Passes Kate's Law
|
Main
|
The Morning Report 6/30/17 »
June 29, 2017
Thursday Overnight Open Thread (6/29/17) The Fourth Monday of The Week Edition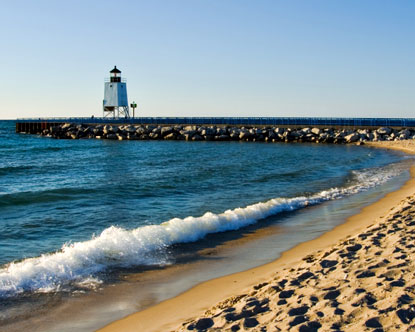 (Lake Michigan)
*****
Quotes of The Day
Quote I

But of course what most Canadians like to do when we're not trapping beaver and huffing poutine is celebrate diversity. Mark Steyn

Quote II

"Here is my final point...About drugs, about alcohol, about pornography...What business is it of yours what I do, read, buy, see, or take into my body as long as I do not harm another human being on this planet? And for those who are having a little moral dilemma in your head about how to answer that question, I'll answer it for you. NONE of your fucking business. Take that to the bank, cash it, and go fucking on a vacation out of my life."
― Bill Hicks

Quote III

A wild and crazy weekend involves sitting on the front porch, smoking a cigar, reading a book. Robert M. Gates

Quote IV

Tomorrow is the most important thing in life. Comes into us at midnight very clean. It's perfect when it arrives and it puts itself in our hands. It hopes we've learned something from yesterday. John Wayne
*****
A look at the early American drug epidemic. An early look at opium dens.
*****
Bill Whittle and Gang discuss Nancy Pelosi.
*****
Paul Joseph Watson takes a critical look at CNN.
*****

When you think of sleaze from MO, who do you think of? If you said Claire McCaskill, you are a winner.

Democratic Sen. Claire McCaskill (Mo.) used a personal foundation to pay for a dinner she attended at Russian ambassador Sergey Kislyak's Washington, D.C., residence. The senator had failed to disclose her role in the foundation until earlier this month.

McCaskill came under fire this March after she told the Washington Post she never had a "call or meeting" with Kislyak even though she had publicly announced both a call and meeting with him. This week, CNN reported that McCaskill also attended a black-tie reception at Kislyak's D.C. residence in November 2015.
*****

Our science lesson for this evening. Attendance is mandatory except for AOP.
*****

Are you on Face Book? Taking a vacation this summer? Nobody gives a damn about your photos. Or so says a study.
*****
Illinois hurdles to bankruptcy.

The House Democratic spending proposal falls between the $36 billion budget outlined by Republicans and the $37.3 billion version passed by Senate Democrats but not taken up in the House. It is substantially less than the estimated $39 billion the state is spending now without a budget because of court orders and automatic payments required by law.

Of course they will come to us looking for a bailout. No, just hell no.
*****
Parental tips. 23 things you should let your kids do.

Parents are wary of anything involving sharp objects, sticks included. But letting your kid engage in some improvised swashbuckling is too fun an opportunity to pass up because of a negligible risk of injury.
Tinker Toys were great swords as kids. My younger brother still wears a scar over his left eye.
:)
*****
The ONT Musical Interlude
***
Because. That is why.
June 29, 1961, Del Shannon was at No.1 on the UK singles chart with 'Runaway.' His only UK No.1 and the first of 14 UK Top 40 hits. via thisdayinmusic.com
June 29, 1979, American singer-songwriter, multi-instrumentalist and producer, Lowell George died of a heart attack. The Little Feat front man was found dead at the Key Bridge Marriott Hotel in Arlington, Virginia. George joined Zappa's Mothers of Invention as rhythm guitarist in 1968, played guitar on John Cale's 1973 album Paris 1919, Harry Nilsson's Son of Schmilsson album and Jackson Browne's The Pretender.
*****

Ho-Hum, Yawn. 3 years to act on climate change.

(architect of the process that lead to the Paris Climate Agreement and now vice-chair of the Global Covenant of Mayors for Climate and Energy), says that we only have three years to act if we want a smooth transition to a low-carbon economy—the socio-economic equivalent of losing weight in a slow and steady manner.
If you were to spend the next 30 minutes researching, how many of these "warnings" would you find and how old would they be?
*****

Meet Michael Reed a man with authority issues.
*****

The ONT doesn't ask much of you. But we are tonight. C'mon and be a giver!
*****
Wonder if any of these will make the AoSHQ Moron Cookbook?
*****

When "Ethics" is in your title, well.....Genius Award Winner.
*****
Smart phone and an app. Tonight's Feel Good Story of The Day.
*****

Tonight's ONT has been brought to you by Flow Charts.

Notice: Posted with permission by AceCorp, LLC. Ingredients: Shelving, Enriched Valu-Rite and Carpentry for Ewoks.


posted by Misanthropic Humanitarian at
10:00 PM
|
Access Comments