« This. Is CNN. The Most Trusted Name In News
|
Main
|
The Morning Report 6/28/17 »
June 27, 2017
Tuesday Overnight Open Thread (6/27/17) The Second Monday of The Week Edition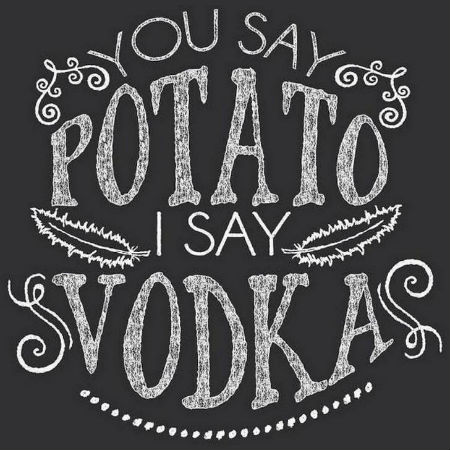 (What rhymes with Valu-Rite?)
*****
Quotes of The Day

Quote I

One of the things the government can't do is run anything. The only things our government runs are the post office and the railroads, and both of them are bankrupt. Lee Iacocca

Quote II

There is joy in work. There is no happiness except in the realization that we have accomplished something. Henry Ford

Quote III

I think I've owned all the models of iPods so far. And these days between my iPod, iPhone and my personal laptop computer, I'm someone who is very, very grateful for all the ways to listen to music and completely switch off from people around me and listen to the music in detail, which is very hard to do if you're in a room with other people. Ian Anderson of Jethro Tull
*****
My late Father-in-Law was a model railroad enthusiast who spent hours on 2 different sets. I don't see him using these figures if he were alive today. h/t Hank Curmudgeon
*****
Black Rappers calling other Black men N***** is ok. Calling women Whores or Sluts is fine. Sing about the wanton destruction of human life and private property those are acceptable behaviors. But as an artist, don't you dare call for orderly and legal immigration.

In a Facebook statement yesterday, Castle Face Records criticized comments that musician couple Doris and Matthew Melton made during an interview with the French publication Still in Rock. While the California-based record label can't pull the album it released in May, it vowed to donate profits from sales to charity.

"We're horrified and ashamed by this, and we appreciate people being upset but respectful in letting us know how they felt about it," the record label posted on Facebook.
Here's hoping this band goes on to making bigger and better albums and laughing all the way to the bank.
*****
Homosexuality. Illegal Aliens. Tax Dollars. Stir them all together and what do you get? A $20,000 musical.

"Using the Mime Troupe's signature style of broad, physical theater, the work will explore immigration, gun violence, the opioid epidemic, depression, the public education system, and racial tensions, and how they relate to societal health," according to the grant for the project. "Portions of the work will be developed through playmaking workshops in California's Central Valley with low-income youth, inmates, and migrant workers."
*****

Right, wrong or otherwise, the U.S.A. is playing the role of the world's policeman. U. S. Special Forces spread throughout the world.

Those numbers, however, only hint at the true size and scope of this global special ops effort. Last year, America's most elite forces conducted missions in 138 countries—roughly 70 percent of the nations on the planet, according to figures supplied to TomDispatch by U.S. Special Operations Command.

Halfway through 2017, U.S. commandos have already been deployed to an astonishing 137 countries, according to SOCOM spokesman Ken McGraw.
*****

The ONT chuckles, We told you so!!

According to a new paper from the National Bureau of Economic Research:

Using a variety of methods to analyze employment in all sectors paying below a specified real hourly rate, we conclude that the second wage increase to $13 reduced hours worked in low-wage jobs by around 9 percent, while hourly wages in such jobs increased by around 3 percent. Consequently, total payroll fell for such jobs, implying that the minimum wage ordinance lowered low-wage employees' earnings by an average of $125 per month in 2016. Evidence attributes more modest effects to the first wage increase. We estimate an effect of zero when analyzing employment in the restaurant industry at all wage levels, comparable to many prior studies.
*****

Steven Crowder becomes Bob Ross.
*****
The ONT Musical Interlude
June 27, 2002, One day before the scheduled first show of The Who's 2002 US tour, bass player John Entwistle, died aged 57 in his hotel room at the Hard Rock Hotel and Casino in Las Vegas. Entwistle had gone to bed that night with a stripper, who woke at 10am to find Entwistle cold and unresponsive. The Las Vegas medical examiner determined that death was due to a heart attack induced by an undetermined amount of cocaine. via thisdayinmusic.com
1987, Whitney Houston became the first women in US history to enter the album chart at No.1 with 'Whitney' she also became the first woman to top the singles chart with four consecutive releases when 'I Wanna Dance With Somebody' hit No.1. via thisdayinmusic.com
*****

Had a young white male from Iowa burnt a mosque, we would all know about it. Young black Muslim woman, not so much.

A 22-year-old Muslim woman was arrested in Iowa after she was caught by security cameras setting fire to her own mosque.

From The Des Moines Register:
Police in Iowa arrested a 22-year-old woman suspected of starting a small fire at an Iowa mosque Thursday morning.

Des Moines firefighters and police were called to the Islamic Center of Des Moines about 10 a.m. There had been a small fire on the carpet, according to a Des Moines police report.
*****
Perhaps this should have been in the Quotes of The Day, "If you are still somehow paranoid about something this ridiculously stupid, I insist that use a condom. Mainly to stop you from reproducing." One of the ONT's favorite science sites.
*****
Tuition and fees at Lewis University are $29,040 USD without financial aid. With room, board, and other fees combined, total cost of attendance is $42,100 USD. Obviously Lewis University doesn't overcharge their students. They are seeking a Coordinator for Social Justice Pilgrimages.

"Pilgrimages are a unique combination of educational study, faith-based reflection, and social justice immersion," the University Ministry's website notes. "Through these immersive experiences, students will become educated about a current world social issue, grow deeper in their faith, and be inspired to work toward a more peaceful and just society."
*****

Historically, June has always been the most popular month for weddings. The age of first marriages for men around the world.
*****

Addiction, is it a disease? Or is it a behavioral issue? Treating addiction as a disease makes it harder to treat.

Botticelli's analogy doesn't work. No amount of reward or punishment can alter the course of, say, brain cancer. It is an entirely autonomous biological condition. Imagine threatening to impose a penalty on a brain cancer victim if her vision or speech continued to worsen or to offer of $1 million if she could stay well. It wouldn't matter.

*****

Have a blessed day.
*****
Everything you wanted to know about the email deletion flow chart. But, were afraid to ask.
*****

Legalized pot. Conflicting data on car accidents.

With marijuana legalization on the horizon, Canada may be looking south of the border for clues as to how cannabis impacts vehicle collision rates. But a pair of American studies released last week came came to seemingly opposite conclusions on whether rising marijuana use is causing an increase in car crashes in states that have legalized the drug.
*****
*****
Winner of the The Feel Good Story of The Day and Genius Award Winner Meet.

Is you English bad? Genius Award Winner
*****

Woman helps those less fortunate. Tonight's Feel Good Story of The Day
*****
Tonight's ONT has been brought to you by the fruit from the Tree of Knowledge of Good and Evil.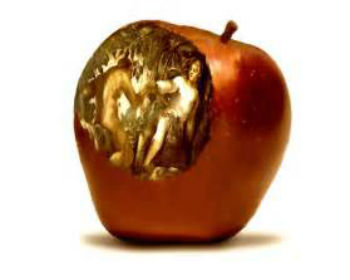 Notice: Posted with permission by AceCorp, LLC. Brain bleach is available for a small nominal fee. Shipping and handling extra.


posted by Misanthropic Humanitarian at
10:08 PM
|
Access Comments