« Whoa: Three CNN Personnel Connected to #FakeNews Russia Report "Resign"
|
Main
|
The Morning Report 6/27/17 »
June 26, 2017
Monday Overnight Open Thread (6/26/17) First Monday of The Week Edition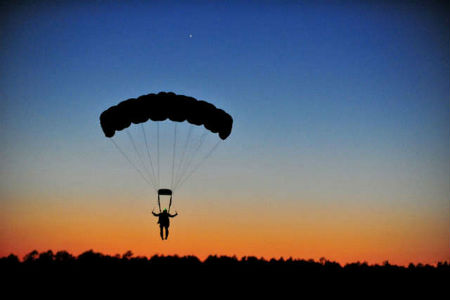 (Happy Landing in The ONT)
*****
Quotes of The Day

Quote I

So many books, so little time.Frank Zappa

Quote II

To be yourself in a world that is constantly trying to make you something else is the greatest accomplishment. Ralph Waldo Emerson

Quote III

A psychologist said to me, there are only two important questions you have to ask yourself. What do you really feel? And, what do you really want? If you can answer those two, you probably can leave your neuroses behind you. Harold Ramis
*****

When Evangelicals become useful idiots for Islamism.

The Christian church has not escaped this agenda. In fact, it has become a major target. The Left, in concert with its allies among atheists, Islamists, and the homosexual lobby, is engaged in a multi-front war to destroy what remains of our nation's Christian bedrock. One of the fronts in this war comes under the innocuous heading "Interfaith Dialog". It sounds so compelling: a mutually beneficial outreach for "differing faith traditions" to find common ground and join forces to mend the fractious divisions between Muslims, Christians, Jews, and for that matter, practically everyone else.
Sharia and The Ten Commandments. Not even close.

Imam Rauf tries to blame sharia's amputation and stoning on Biblical Law:

"Sharia is not about amputations and stoning. These extreme punishments carry over from earlier, biblical law" and "Within the history of Islam, they have rarely occurred. What Islamic law does prescribe are the same do's [sic] and don'ts of the Ten Commandments."

Imam Rauf's article is, to say the least, misleading -- especially regarding the Ten Commandments. Sharia is not only incompatible with Western legal system but is the direct opposite of Western values; it has violated all ten of the Ten Commandments.

Islam was created 600 years after Christianity not to affirm the Bible, but to discredit it; not to co-exist with "the people of the book" -- Jews and Christians -- but to replace them. It is hard to read Islamic law books without concluding that Islamic values are essentially "a rebellion against the Ten Commandments."
*****
New technology helps police in 90 different cities. Gun shots heard, cops are called.

The technology responsible for alerting the NYPD to Ortiz's shooting is known as ShotSpotter, whose 16-year-old parent company went public on June 7. In more than 90 cities across the US, including New York, microphones placed strategically around high-crime areas pick up the sounds of gunfire and alert police to the shooting's location via dots on a city map.

The technology builds on existing surveillance tools, many of which are aging, grainy-video cameras that don't record sound and produce footage officers review only after a crime has been committed. ShotSpotter also sends alerts to apps on cops' phones.
*****

The Faculty Lodge, Canada. The issue: Supply and Demand.

"Ultimately the biggest problem that appears after today's discussion is one of supply," Sousa said in an interview this week. Finance ministers were told demand is "quite high" for marijuana already in Canada, he said. "So we want to make certain that, when we do proceed, there is sufficient supply to accommodate the activity because what we're trying to do is curb the illicit use and organized crime that now exists around it."

Trudeau's framework for legalization, unveiled in April, will rely on Canada's provinces to set up sale and distribution regimes, while at minimum selling recreational pot by mail beginning some time before July 2018. Key details including taxation remain up in the air. Federal Finance Minister Bill Morneau has said he favors a tax rate that will starve out the black market, one of the government's key objectives. "That as a conclusion would lead us to say taxation rates have to be low," Morneau told reporters after the June 19 meeting, where he said they discussed the need for a "coordinated" approach
*****
The ONT Musical Interlude
June 26, 1974, Cher divorced Sonny Bono after 10 years of marriage. Four days later, Cher married guitarist Gregg Allman, the couple split 10 days after that, got back together and split again. They did stay married for three years, producing Elijah Blue Allman via thisdayinmusic.com
*****
Meeting Roberto Escobar: What is the problem with men?

It occurred to me as we toured the Escobar home: why are the most ruthless and violent people throughout history always men? If there's ever been a mega-violent, drug-slinging dominatrix, I've sure never heard of her. Or what about a murderous dictator? Rebel military commander? Serial killer? Playground bully? Again and again, almost all men.

Men perpetrate over 76% of the violent crime in the US. Worldwide that statistic is likely much higher.2

Men are 10 times more likely to commit murder and nine times more likely than women to end up in prison.3 Men commit 99% of the reported rapes and sexual assaults.4 And boys perpetrate 95% of the violent crimes at the juvenile level.5
*****

Former Teacher of The Year takes on the Establishment. The problem of unions is on trial. Good luck in California.

Bhavini Bhakta never intended to become an activist, but after being laid off six times in the first eight years of her career as an elementary school teacher in the Pasadena suburbs, she decided to get involved in the education reform movement. She focused first on challenging seniority-based layoffs, which in turn led her into conflict with the California Teachers Association. Now she is a plaintiff in Bain v. CTA, a case which challenges the dues structure of unions as a violation of the First Amendment. The suit seeks to restore voting rights on union matters to agency fee payers, who pay full dues for representational activities but opt out of paying for lobbying and political activities.
*****

Trump's White House breaks from tradition. Muslim celebration, no longer celebrated.

Donald Trump's government has not held an iftar dinner for the end of Ramadan, breaking a Muslim tradition held at the White House for more than two centuries.

The iftar dinner occurs at sunset at the end of the holy month of Ramadan, the ninth month of the Islam lunar calendar and a time of prayer, reflection and fasting.

And the problem is?

But did Trump really break tradition?

Again, what if he did?
*****

Justice Neil Gorsuch, So far, so good.

Associate Justice Neil Gorsuch has now written three opinions — a majority, a partial concurrence and a dissent. All three show the Supreme Court's newest justice to be a confident, committed textualist with a distinctive writing style — and a justice who is not afraid to challenge his new colleagues.
*****

Would you like a tattoo? Do you need it hidden? Arm pit tats. OUCH!
*****
*****
Do you want a smoke bomb? Now you can make your own.

They're cheap, small and portable, and incredibly easy to make at home. You can keep them in hiking packs, car glove compartments, garages, etc. You never know when one will come in handy and either provide some weekend entertainment, or perhaps even save your life. Below, I walk you through the simple steps in making homemade smoke bombs on your kitchen stove.
No, your significant other's cooking does not count.
*****

Another reason not to jog. Runner attacked by rabid raccoon.

Acting on instinct, Borch dragged the raccoon in to the puddle, then forced its head under the water.

Belly up, the raccoon clawed fiercely at her arms, but Borch held it under until ""its arms sort of of fell to the side."

Borch pulled her thumb free and ran home. Her mom rushed her to the hospital, while her dad retrieved the dead raccoon to test it for rabies.
*****
Oooops!!!! Genius Award Winner.
*****
The right amount of people at the right time. Tonight's Feel Good Story of The Day.
*****
Tonight's ONT has been brought to you by The Obvious.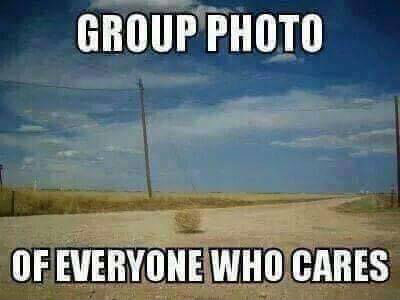 Notice: Posted with permission by AceCorp, LLC. Contains: Milk, Wheat, Soy. May contain: Valu-Rite and Peanuts. AoSHQ Moron Cook Book entrants are immune. Check it out in the Side Bar.

posted by Misanthropic Humanitarian at
10:02 PM
|
Access Comments