« FakeNews CNN's Alisyn (What?) Camarotta Asks Spelling Bee Champion to Spell "Covfefe," Then Says That Maybe She Got It Wrong Because It's Not Sanskrit
|
Main
|
The Morning Report 6/6/17 »
June 05, 2017
Overnight Open Thread (06-05-2017)
I don't care about Uber at all. There are already competitors entering the segment, so if it goes belly up it will inconvenience me not at all. So I got a chuckle when reading 'No Uber Oakland' kicks off campaign with list of demands. Apparently Uber, in its infinite wisdom, has decided to expand its headquarters from San Francisco and its peculiar brand of insanity, to Oakland, which may be the craziest, most activist-controlled city in the country.

"We want to hold them accountable to some of the things the community wishes they were doing," said Orson Aguilar, president of Oakland's Greenlining Institute, which is one of the organizations in the coalition. "A company like Uber wants to move to Oakland, it should really roll up its sleeves and work with Oakland."
Oh, absolutely! Because businesses should be controlled by THE PEOPLE!
But there's more!
"They have a responsibility to cities like Oakland to keep them diverse and creative," Aguilar said.
Yup. Because the primary function of a corporation is not to enhance shareholder value, but rather to reinforce the progressive policies of the rapidly decaying metropolitan area in which the corporation is located.
******
Weekly commenter stats 6/4/2017
Top 10 commenters:
1 [444 comments] 'Soothsayer -- That's class!' [62.36 posts/day]
2 [431 comments] 'Your Decidedly Devious Uncle Palpatine. Glory to Kekistan! No Longer Accepting Harem Applicants'
3 [416 comments] 'logprof, with added covfefe'
4 [405 comments] 'yankeefifth'
5 [399 comments] 'Deplorable Jay Guevara'
6 [382 comments] 'Mr. Peebles'
7 [376 comments] 'Steve and Cold Bear'
8 [346 comments] 'Mortimer - Finish Her!'
9 [289 comments] 'Skip'
10 [283 comments] 'Insomniac, forgotten but not gone'
Top 10 sockpuppeteers:
1 [78 names] 'Steve and Cold Bear' [10.95 unique names/day]
2 [47 names] 'Duncanthrax'
3 [39 names] 'Notorious BFD'
4 [37 names] 'Bertram Cabot, Jr.'
5 [36 names] 'George Lucas'
6 [32 names] 'Count de Monet'
7 [29 names] 'davidt'
8 [27 names] ' It's Me donna'
9 [26 names] 'Under Fire'
10 [26 names] 'an indifferent penguin'

******
I swear I found this about three days ago, but then the entire world picked it up. But I'll be damned if I am going to bail on such a cool picture just because every other media outlet on the entire planet has published this photo already.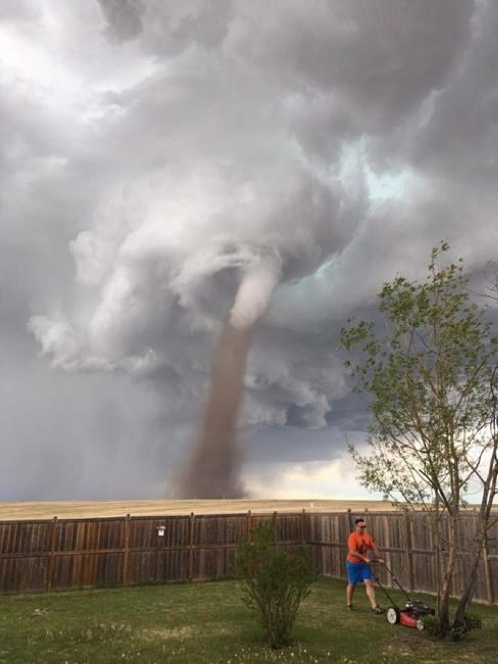 Man who mowed lawn with tornado behind him says he 'was keeping an eye on it.'
≈ 400
******
******
Some classic soul (that's actually modern) courtesy of commenter Garrett. ≈ 475
******
Poking around the chaotic cesspit that is Twitter, I occasionally find nuggets of humor... ≈ 510
******
And just in case one or two of you were feeling sorry for Kathy Griffin: ≈ 570
******
The Night ESPN Died
≈ 590
I don't know who this guy is, but he makes all of the obvious and rational points about the pathetic death spiral that ESPN and its parent company Disney are insisting it sticks to...for the children!
******
And shall we talk about great covers? ≈ 650
******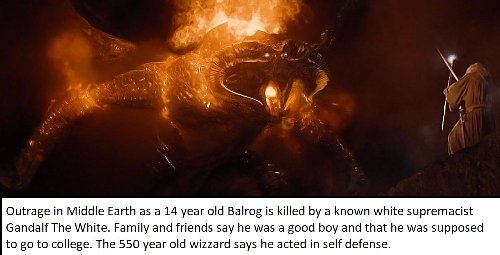 ******
Cases like this are ground-zero in the fight against the leviathan and the unelected bureaucrats who constantly expand their powers.
California farmer faces $2.8 million fine for plowing his own field
John Duarte bought 450 acres of land in 2012, but some of the property is part of the drainage for Coyote and Oat creeks and is considered "waters of the United States" according to the Clean Water Act. To make matters worse, an endangered species know as "fairy shrimp" were supposedly living in those wetlands.

When Duarte plowed his own field on land he purchased with his own funds, the Army Corps of Engineers sent the farmer a cease and desist letter. Duarte sued, the feds counter-sued, and now an American farmer is facing a $2.8 million penalty for plowing his own field.
Fairy Shrimp? You have got to be shitting me!
******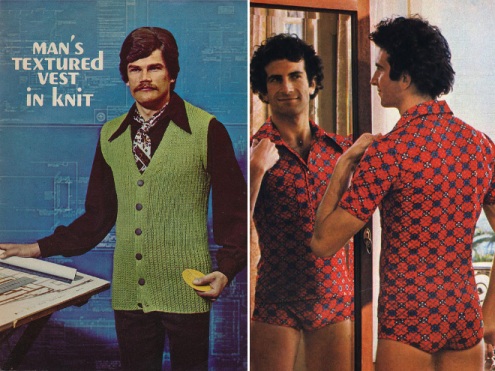 I have nothing to say about this, other than I am confident that the model is a current Moron.
******
This is really mean.
And really funny. Actually, it's funnier than it is mean, and you will understand when you click on the link.
******
And...anyone who figures it out will get a one year subscription to AoSHQ, Platinum level, with ampersand utility AND Troll-B-Gon
TM
******
©2024 by AceCorp LLC. All Rights Reserved. Do not taunt proprietor with Makita, DeWalt or Milwaukee products. Shelves are non-weight-bearing and are for decoration only. Lefty loosy, righty tighty. All tips will be sent for disposal by a local mohel.

posted by CBD at
10:00 PM
|
Access Comments