« Terror Attack in London
|
Main
|
Overnight Open Thread (3 Jun 2017) »
June 03, 2017
Saturday Evening Movie Thread 06-03-2017 [Hosted By: TheJamesMadison]
Adaptations
This has been recommended to me a few times by you thoughtful people, and I've been meaning to write it for a while. The thing is, there's a lot of variation in terms of adaptations, and I didn't think that I could capture enough of the idea in one post. So, I split it out into three, and for one of those (next week's post) I needed to reread a book before writing. So, I delayed writing it for about a month. Anyway, the three ways that I break it out are:
1) Faithful Adaptations
2) Purposefully Faithless Adaptations
3) Historical Accuracy
When criticizing a movie that's also an adaptation, there are, among others, two ways to think about the movie: as a movie and as an adaptation. I consider these two things to actually be completely separate, but many people consider them to be the same.
Let me explain why I consider them separate.
A movie is a piece of entertainment that (should be) self-contained and work on its own (franchises and sequels operate a little differently). Someone who's never heard of the source material should be able to watch this movie and understand the movie's objectives. Those may or may not align with the original source material, but when that person sees that movie, he can only judge the movie based on the movie itself.
To adapt source material into a movie is an action that can also be judged on its own. Judging an adaptation is to compare the source material to the new movie. This does not actually reflect on a movie's worth as a piece of art, but only on its ability to accurately represent the elements from the original source material.
The act of the adaptation can be very good (accurately reflecting the original source material in every way) and also lead to a bad film. The act of the adaptation can be very bad (inaccurately reflecting the original source material in every way) and also lead to a good film.
Books and Movies Are Not the Same Thing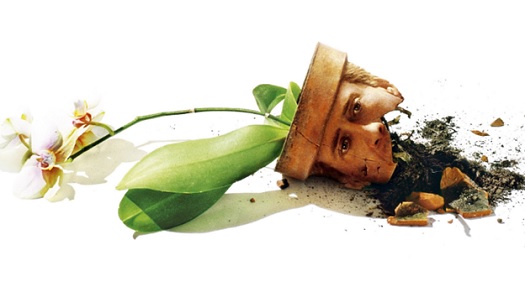 Thank you, Captain Obvious. Yes, we all know that books and movie are not the same thing. That's pretty damn obvious. So, why do we seem to want movie adaptations of books to be…the book? I personally don't think there exists a great movie version of a Dickens novel. Even David Lean's
Oliver Twist
felt like it was missing something, which it was. Even something like
Jurassic Park
, popular entertainment in both book and movie form, loses something of the original in translation.
I think the basic issue is that images and the written word are processed differently by the brain. An image doesn't require much interpretation by the brain, while a printed word needs to be interpreted by the brain and converted into an idea/image. In a spectrum where emotion is on one side and intellect is on the other, movies tend towards emotion and books tend toward intellect. That doesn't mean that one is better than the other, just that the two operate differently in the brain.
A book like Moby Dick can divert from its main narrative for 30 pages to describe the process of what whalers did to whales after they killed them. A movie can't do that. To suddenly break out in a lecture in a movie undermines emotional involvement, pace, and creates a rather lengthy tangent that kills a movie going experience. Books simply are allowed more time to develop and run off in different directions, while movies need to fit into a smaller window.
The answer is even more complex than that, but I'm not interested in answering that question. Instead, I want to look at a specific example of an adaptation that provides an interesting case study in what can go wrong: David Lynch's adaptation of Dune.

Faithful Adaptations, A Case Study: Something Went Horribly Wrong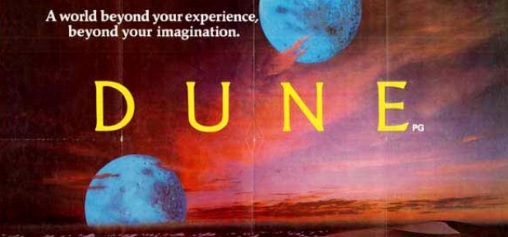 David Lynch's 1984 adaptation of Frank Herbert's Dune is 2 things as an adaptation:
1) Wildly successful
2) Horribly off
How can that be? Well, it's like this: I don't know what the first 6 drafts of the script were like. All I have is the final cut and the Alan Smithee cut of the movie to judge from, but what I can tell from those two versions is that Lynch tried to fit as much from the book as possible into the movie as he could. As much of the plot, characters, science, ecology, monsters, battles, and politics as possible, and in doing so, nothing gets enough attention and you're left with a confusing, hard to watch mess of a movie that has no idea what kind of story it's trying to tell. So, it contains so much of what's in the original book, down to specific lines of dialogue, and yet it seems to miss the entire point of the book.
The central theme of the book is the main character, Paul, and his journey. Over the book he goes from boy to man to leader to god. All of that is in the movie, but it's pushed to the side for most of the film and barely surfaces until the last 30-45 minutes of the movie when it's almost entirely glossed over in favor of a battle.

How Things Could Have Been Different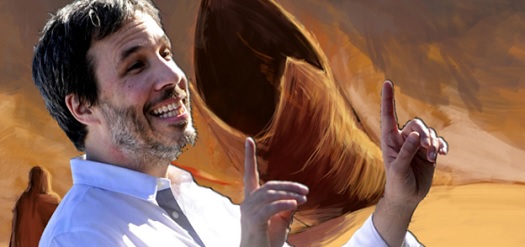 With the news that Lionsgate is attempting a new adaptation of the novel (to be directed by Denis Villeneuve, the director of Prisoners, Sicario, Arrival), and Blade Runner 2049), talk has been up a bit in geekier circles about the possibilities of this new attempt. The consensus seems to be that the studio should have gone the Game of Thrones route and made a 10-hour miniseries instead of a 2-3 hour movie (buttressed by the fact that Jodorowsky, when he attempted to make the movie about 5 years before Lynch, had decided to make his version about 12 hours long). I think these people are wrong. You can make a Dune movie in 2-3 hours. You just need to understand the central point of the novel and go from there.
Frank Herbert said in interviews that the entire point off all of his Dune books were about the fallibility of an individual in a leadership role. He joked that Nixon was his favorite president because it got Americans to question their government again. That comment tells you that the point of his books isn't the ecology (even though he was an ecologist) or the plot or the weird details around the Bene Gesseret sisterhood or Mentats or the political machinations between Great Houses, but Paul Atreides as he moved from boy to man to leader to god.
That's where you start. You start with that central idea. You build your script around it. I think that you could have a solid 60-90 minutes that focused solely on Paul's journey, leaving more than enough time to start filling in other details about the universe around him. Lynch didn't do that. He seems to have wanted to fill in as much detail as possible, almost forgetting the central idea at the core of the book.

Something's Still Missing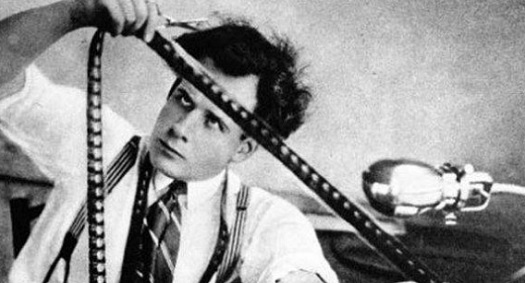 Of course, this method of adaptation will leave a lot on the cutting room floor, so to speak. You'd lose a lot of the ecology, if not all of it. You'd probably lose a lot of the greater political stuff. You'd probably lose most of the weird magical stuff surrounding the Bene Gesseret sisterhood and the Mentats.
Many people would look at such an adaptation and say, "This isn't really Dune because they didn't do X." And you know what? That would be fine. When making a movie of a book, you shouldn't be doing it for fans of the books, but for a mass audience. Trying to fit in every detail of a very dense 500-page book that includes an appendix is a recipe for simply losing everyone and still leaving fans unsatisfied because you'll never be able to fit everything.
Would this make the movie lesser than the book? Not necessarily. It would just make it different. The movie needs to work as a movie first and foremost. If it works as an adaptation as well, that's just gravy.

Next Week
We'll talk about movies that seem to intentionally have no idea about the "point" of the original text, so if you're thinking of something in particular that would meet that mold, there's a halfway decent chance that I'll be focusing on it next Saturday. Stay tuned.

Movies of Today
Opening in Theaters:
Wonder Woman
Captain Underpants: The First Epic Movie
Dean

Next in my Netflix Queue:
Ichi the Killer

Movies I Saw This Week:
Alien: Covenant (Netflix Rating 4/5 | Quality Rating 3/4) Poster Blurb: "Two movies in one, the heady one more successful than the horror one, but worthwhile overall."
The Craft (Netflix Rating 4/5 | Quality Rating 3/4) "Shockingly well-built 90s film that helps me understand the Goth Kids from South Park."
Point Blank (Netflix Rating 4/5 | Quality Rating 3/4) "John Boorman shows off some skill in an interesting little thriller."
Payback [rewatch] (Netflix Rating 2/5 | Quality Rating 1.5/4) "Works reasonably well when being darkly comic. Much less so the rest of the time."

Contact
Email any suggestions or questions to thejamesmadison.aos at symbol gmail dot com.

posted by OregonMuse at
07:33 PM
|
Access Comments