« USAA Will Begin Advertising on Hannity Again
|
Main
|
The Morning Report 5/31/17 »
May 30, 2017
Tuesday Overnight Open Thread (5/30/17) It's A Tuesday But Feels Like A Monday ONT Edition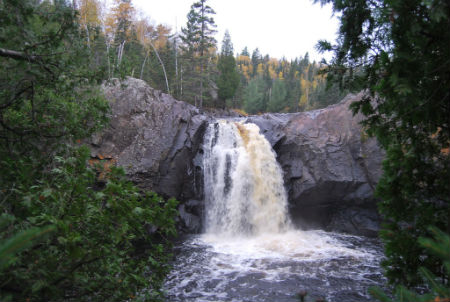 (Illgen Falls, Silver Bay, MN)
Quotes of The Day
Quote I

I love the sounds and the power of pounding water, whether it is the waves or a waterfall. Mike May

Quote II

It has been my experience that folks who have no vices have very few virtues. Abraham Lincoln

Quote III

I would like to be remembered as a - somebody who could rock your soul or make your cry with a song. And somebody who's kind, who loved to laugh, and loved his God. Gregg Allman
*****

Someone once said, "Growing old is compulsory, growing up is optional". Great Britain's largest jewelry heist pulled off by a group of retirees.

But when arrests were made the following month, Great Britain collectively gasped.

The Hatton Garden heist, it turned out, had been the work of a ragtag group of superannuated criminals. "Run? They can barely walk," Danny Jones wrote to a reporter from jail. "One has cancer, he's 76, another heart condition 68. another 75, can't remember his name. Sixty-year-old with two new hips and knees.
*****
Perhaps these old timers should have checked out the following: 37 side hustle ideas.

In trying to come up with a side business idea, the two richest veins are 1) hobbies you already do for free, and 2) stuff people are unable or unwilling to do themselves. That latter category keeps on growing, as people are increasingly "outsourcing" their lives and becoming averse to doing little unpleasant tasks and chores themselves. However you feel about this trend, the market is definitely there for more and more outsourcing niches.

The ideas below generally fall into these two categories. Most will allow you to stick with Tyler's suggested $100 budget and can be started right away. Maybe one will pique your interest, or will give you another idea. Certainly don't limit yourself to this list.
*****
Ten unfinished nuclear power plants and their stories.
*****

The "Mother Hen Nannies" are at it again. It's time to regulate caffeine.

The health police are turning their sights to energy, calling for tobacco style regulations on caffeine and bans on energy drinks for young Americans.

Nutrition experts are calling on the federal government to heavily regulate the levels of caffeine permitted in energy drinks out of fear that the beverages are harming public health, particularly the youth.

*****
More Nannyism. More cheerleading. The mandated menu labeling continues its slow march.

One key sticking point in Washington is whether the federal rules should apply (as they now do in New York City) to grocery and convenience stores, along with pizza chains. This week, the USA Today editorial board weighed in on the issue. Apparently, the USA Today editors have never seen a less intractable problem than devising and complying with menu-labeling rules.

"It's not rocket science," the USA Today editors note. It's "so seemingly simple."

Isn't it even a little bit difficult? Nope.
*****

Arsenic poisoning and murder. CSI, 1856 style. The Marsh Test, fire and mirrors.

Dramatic though it is, this procedure is no showrunner's invention: known as the Marsh test, the "terror of poisoners" was an important—and much debated—part of 19th-century courtroom drama. (Taboo's portrayal is mostly accurate, but anachronistic—the show is set in 1814, while the test dates to 1836.) Used well into the 20th century, the Marsh test was for decades the center of ongoing dialogue between law and science, begging questions about the credibility of scientific testing and creating a role for expert testimony in criminal prosecution.
*****
Bill Whittle skewers Bill Nye, The Science Douche Guy
*****
The ONT Musical Interlude
May 30, 2014, Aretha Franklin received an honorary degree from Harvard University. The Soul legend became an honorary doctor of arts at the Harvard ceremony, which came a year after she was forced to cancel a string of concerts due to ill health. via thisdayinmusic.com
May 30, 2002, Diana Ross voluntarily entered a Malibu drug and alcohol rehabilitation center called Promises to "clear up some personal issues" before setting out on a summer concert tour. via thisdayinmusic.com
*****

Meet J. Todd Matthews identifier of dead bodies.

Now 47, Matthews was just 17 when he first visited the "Some Mother's Boy" gravesite. He'd read about the mysterious death in a Master Detective magazine issue that also told of another unsolved death: the "tent girl." That was the nickname given to Barbara Ann Hackman Taylor for the canvas material in which her body was found wrapped in 1968. Matthews's interest in unsolved deaths continued into adulthood, and 19 years ago, he leveraged the (relatively) early Internet to identify Hackmann Taylor, even though he had no formal law enforcement or forensics training.
*****
I would like to apologize in advance for not apologizing when people demand an apology.

Of course, when I don't apologize, many people believe that my refusal to apologize means that I haven't properly realized the depths of my evil, because the refusal itself is prima facie evidence that I'm even more depraved and clueless than originally believed, because surely all these repeated demands for me to apologize, increasing in volume and intensity, should have made me understand that I am wrong. The world took a vote and I lost, don't I get that
*****

Higher education? No. The inmates are running the asylum. A really fun video to watch if you are so inclined.

Here are a few, er, highlight statements uttered during the protester takeover:

— "FUCK YOU, AND FUCK THE POLICE!"

— "Whiteness is the most violent fuckin' system to ever breathe!"

— "I'm tired of white people talking about what black and brown people need."

— "These white-ass faculty members need to be holding HIM, and HIM, and ALL these people accountable!"

— "FUCK YOU [President] GEORGE [Bridges], we don't wanna listen to a GODDAMN thing you have to say! No, you shut the fuck up!"

— "I'm tellin' you, you're speakin' to your ancestor, all right? We been here before you. We built these cities, we had civilization way before you ever had … comin' out your caves."

— "You have the fucking nerve to, like, fucking dehumanize our (unintelligible)!"
*****

You've heard of the old saying, "Fight fire with fire"? Now there is Fight bugs with modified bugs.

The first-ever release of insects with genetically-engineered "self-destruct" switches onto American farms is being heralded as an insecticide-free solution to the problem of agricultural pests. The effort, which is intended to curb the population of invasive diamondback moths, will be conducted at Cornell University's Agricultural Experiment Station in Geneva, 160 miles west of Albany, reports Phys.org.

"It costs $4-5 billion a year globally to manage this pest," said Anthony Shelton, a Cornell University researcher who's been studying the species for 40 years. "If you can manage it without using insecticides that can affect pollinators and other non-target organisms, that's a real advantage."
That's an awfully big IF Mr. Shelton.

Time will tell. However, if this fails The ONT doubts we will hear much about it. Something similar to the failed predictions of the climate change bullshit artists scientists.
*****

Unofficially, it is Summer. Picnics, vacations, beaches, swimming. The War on Women-Swimwear.
Photos are SFW
*****

40+ years after my first swimming lessons I remember the instructor's opening introduction. I don't swim in your toilet and you don't pee in my pool. Peeing in the pool is really bad for you and for everyone else.

Everyone pees in the pool. That's the safe and well-informed assumption that many chemists studying the safety of public, chlorinated swimming pools make. But let's face it: once you jump in the pool and smell and feel the chlorine surrounding you, you quickly forget about any potential pool-peers and trust the power of the chemicals in the water. That's probably not the best idea, though. The chemical byproducts that result from your urine and the chlorine aren't as benign as you may think. And in the end, everyone would be doing a great public service if they would just stop peeing.
*****
The lack of product knowledge or tonight's Genius Award Winner.
Need some bacon after hours? Tonight's Feel Good Story of The Day.
*****

Tonight's ONT has been brought to you by Talent.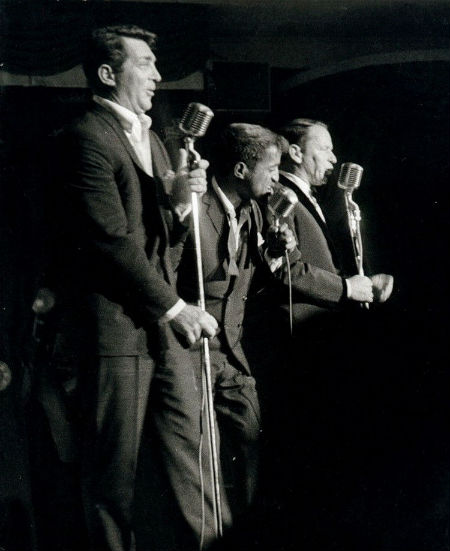 Notice: Posted with permission by AceCorp, LLC. Tipping of the rest room attendants is optional.

posted by Misanthropic Humanitarian at
10:00 PM
|
Access Comments