« Open Thread
|
Main
|
The Morning Report 5/30/17 »
May 29, 2017
Monday Overnight Open Thread (5/29/17) Memorial Day Edition
Note from Pixy: IBM broke the comments. They're doing
maintenance on the virtual hosting platform that runs
our proxy server. Should be back online soon.
Comments are back on line for all your commenty needs!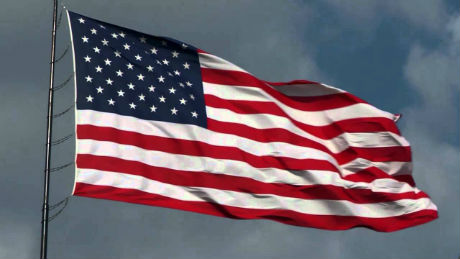 (Don't be afraid to click. You won't be disappointed.)
Missing, but not forgotten. The Defense POW/MIA Accounting Agency

Memorial Day is a time for remembrance. Many think of the ones who have died in combat, but a forgotten group is the Missing In Action. On this solemn day Americans should think about those who never came home, with their families left in limbo. Thankfully, there is one group whose sole purpose is to account for the ones who fought for this country, but never returned home. The Defense POW/MIA Accounting Agency's mission is to find many of the missing from World War II, the Korean War, and the Vietnam War.

Mark Steyn, brilliant, moving and insightful, Memorial Day & Decoration Day remembered.

There is something not just ridiculous but unbecoming about a hyperpower 300 million strong whose elites - from the deranged former vice president down - want the outcome of a war, and the fate of a nation, to hinge on one freaky jailhouse; elites who are willing to pay any price, bear any burden, as long as it's pain-free, squeaky-clean and over in a week. The sheer silliness dishonors the memory of all those we're supposed to be remembering this Memorial Day.
*****
Quotes of The Day

Quote I

The truth is more important than the facts. Frank Lloyd Wright
Wonder if he was ever asked by one of his 3 wives if the dress makes her ass look big?

Quote II

Patriotism is supporting your country all the time, and your government when it deserves it. Mark Twain

Quote III

There is nothing wrong with America that cannot be cured with what is right in America. William J. Clinton
*****

Let the Bingo and Nun jokes begin. The Sisters of the Perpetually High.

In Merced County, California, you won't find much besides almond fields, a high crime rate and a bunch of nuns smoking weed.

The Sisters of the Valley is a company that sells cannabidiol (CBD) oils online. The company is run mostly by women out of two houses in California's Central Valley.
*****
So how is that Sharia Law working Down Under? Not so well, now that you asked.

The Australian Federal Police investigated 69 incidents of forced or under-age marriage in the 2015-16 financial year, up from 33 the previous year. While there are no official numbers, it is estimated that there are 83,000 women and girls in Australia who may have been subjected to female genital mutilation (FGM).

The Royal Commission into Institutional Responses to Child Sexual Abuse, which has spent the past four years probing numerous religious organizations, has made no inquiries into Islam. The commission has held 6,500 one-on-one private interview sessions with survivors or witnesses making allegations of child sexual abuse within institutions, but only three sessions in relation to Islamic institutions
*****

Meditation, The Good, The Bad and The Ugly.

What contemporary and ancient meditators have always known, however, is that while the hype may be warranted, the practice is not all peace, love, and blissful glimpses of unreality. Sitting zazen, gazing at their third eye, a person can encounter extremely unpleasant emotions and physical or mental disturbances.
*****

Do you enjoy spending time outside? Let's be careful out there. There is another tick borne illness out there.

The toddler survived with some scar tissue—but not everyone who gets Powassan, POW for short, is so lucky. With no treatment available, half of all people who contract the virus suffer permanent brain damage; 10 percent die. And while POW is nowhere near as prevalent as that other tick-borne summer scourge—Lyme—it is starting to show up more often.

Between the dogs and myself we have plenty of tick horror stories. We really don't need to have this.
*****

Do you have too much spare time on your hands? Do you like playing with matches? You can make a matchstick house (without glue) and burn the sucker down.
*****
The ONT Musical Interlude
May 29, 1942, Bing Crosby recorded the Irving Berlin song 'White Christmas'. Crosby recorded the song with the John Scott Trotter Orchestra and the Ken Darby Singers in just 18 minutes. According to the Guinness Book of World Records, the version sung by Bing Crosby is the best-selling single of all time, with estimated sales in excess of 50 million copies worldwide. via thisdayinmusic.com
May 29, 1949, Born on this day, Francis Rossi, guitar, vocals, Status Quo, (1977 UK No.3 single 'Rockin' All Over The World', plus 50 other UK Top 75 singles since 1968). via thisdayinmusic.com
One of the best British bands never to make it big in The States.
*****
Nostalgia: a feeling of pleasure and sometimes slight sadness at the same time as you think about things that happened in the past:
Hearing her voice again filled him with nostalgia. Cambridge Dictionary

Americans. Are we gripped with nostalgia?

Why are Americans gripped by nostalgia? Ross Douthat says it's a symptom of decadence. "Not the decadence of orgies and debauchery, but the decadence of drift, stagnation, and repetition." He quotes Jacques Barzun, who wrote that in periods of decadence "the forms of art as of life seem exhausted, the stages of development have been run through." Yuval Levin, on the other hand, ascribes our "blinding nostalgia" to the dizzying changes of the early twenty-first century. "In our economy, our culture, our politics, and throughout our society, longstanding norms seem to be breaking down." Writing in the neo-Marxist Jacobin, Samuel Earle points his finger at "global, neoliberal capitalism," which, "by subjecting everything in the world to the logic of the market," generates "enormous change in local communities with little to no regard for social cohesion." Douthat and Barzun suggest that there isn't enough novelty in the world. Levin and Earle, that there is too much.
*****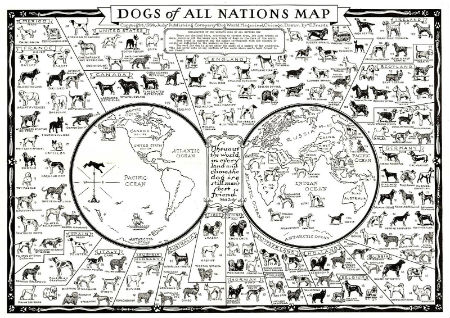 *****
For those with a great memory, the fastest way to defrost an icy car window. Yeah, yeah it's May. Tell that to the wood-stove that was working over the weekend.
*****

Cancer. A dreaded disease. A new experimental treatment shows promise. Approval of a drug that, for the first time, capitalizes on a genetic feature in a tumor rather than on the disease's location in the body.

he breakthrough, made official last week by the Food and Drug Administration, immediately could benefit some patients with certain kinds of advanced cancer that aren't responding to chemotherapy. Each should be tested for that genetic signature, scientists stress.

"These are people facing death sentences," said Hopkins geneticist Bert Vogelstein. "This treatment might keep some of them in remission for a long time."
When do the pond scum bottom feeding ambulance chasers trial lawyers come after this treatment?
*****
Tipping over a Porta-Potty, never a good idea unless you're Genius Award Winners.

Helping out a solider at the airport, Tonight's Feel Good Story of The Day.

Tonight's ONT has been brought to you by Sacrifice.


Notice: Posted with permission by AceCorp, LLC. ONT tips can be sent to petmorons at gmail dot com or to the Twitter thingy.
*****
Wall of Fame
Top 10 commenters:
1 [498 comments] 'Insomniac, Lord Hurlingbone, Earl of Melancholy' [69.98 posts/day]
2 [493 comments] 'yankeefifth'
3 [374 comments] 'Steve and Cold Bear'
4 [373 comments] 'Tammy al-Thor'
5 [334 comments] 'Deplorable Jay Guevara'
6 [311 comments] 'Your Decidedly Devious Uncle Palpatine. Glory to Kekistan! No Longer Accepting Harem Applicants'
7 [290 comments] 'TheQuietMan'
8 [285 comments] 'logprof'
9 [284 comments] 'shibumi'
10 [264 comments] 'Lizzy'
Top 10 sockpuppeteers:
1 [81 names] 'Steve and Cold Bear' [11.38 unique names/day]
2 [65 names] 'Duncanthrax'
3 [41 names] 'The Political Hat'
4 [40 names] 'Insomniac, Lord Hurlingbone, Earl of Melancholy'
5 [39 names] 'Caleb Joshua Pine'
6 [38 names] 'Bertram Cabot, Jr.'
7 [31 names] 'Count de Monet'
8 [31 names] 'Adirondack Patriot'
9 [29 names] 'Notorious BFD'
10 [25 names] 'andycanuck
A day late and a dollar short. Deal with it Sorry about that.


posted by Misanthropic Humanitarian at
09:15 PM
|
Access Comments