« "Mattress Girl's" New Art Exhibit Is Powerful Garden of Sculptures Showing a Genuine Artistic Talent
|
Main
|
Woman Arrested In Connection With Manchester Arena Massacre »
May 25, 2017
Good News For Women: Men Are Now Having Breast Implants Installed On Their Biceps and Traps
I sure think they look like the most ludicrous kinds of breast implants -- the ones that don't even bother trying to look plausible.
So, apparently, guys are now injecting some kind of oil into muscle locations. Does this build muscle, or something that looks like it? No, it looks like you have a big, misshapen saline breast bag sewn on to your bicep.
It's as ridiculous as it sounds -- no, it's more ridiculous. Because you have to see the pictures.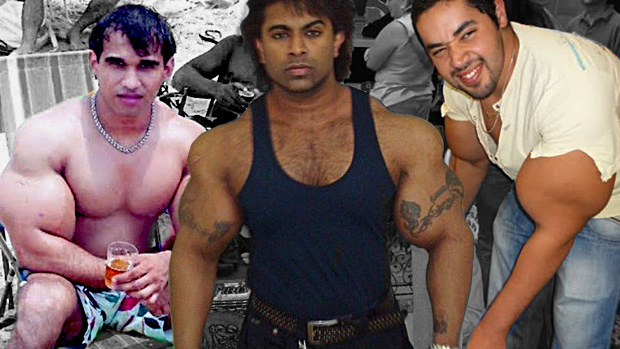 Hellllo, Ladies. Wanna feel my arm-tits?
The guy on the left is like the woman who gets breast implants slightly implausibly big, but at least they could, maybe, be real.
And then you see the guys who went Kayla Kleavage on themselves.
It's pretty silly. I mean, what is the point here? These are not muscles. They do not look like muscles. They look like goiters.

posted by Ace at
05:38 PM
|
Access Comments