« Trump's Leading Pick to Head FBI? Joe Lieberman
|
Main
|
The Morning Report 5/19/17 »
May 18, 2017
Thursday Night's ONT is a Joke
The gods too are fond of a joke.

― Aristotle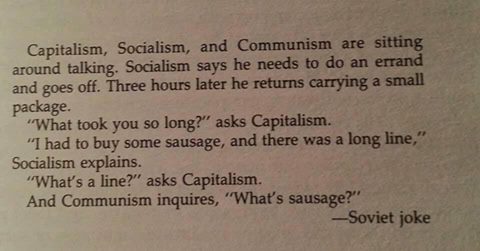 History Doesn't Repeat Itself, But it Does Rhyme
At age 4, success is not peeing your pants
At age 16, success is "gettin' a little"
At age 25, success is graduation and a wedding
At age 35, success is about career and family
At age 55, success is about graduations and weddings
At age 65, success is "gettin' a little"
At age 80, success is not peeing your pants
Jesus Wept

A new priest was nervous about his first sermon, so he asked his monsignor for advice. The monsignor replied, "When I am worried about getting nervous on the pulpit, I put a glass of vodka next to the water glass. If I start to get nervous, I take a sip."
So the next Sunday at the beginning of the sermon, he got nervous and took a drink, He proceeded to preach up a storm. After the service he returned to his office he found the following note on the door.
1. Sip the Vodka, don't gulp.
2. There are 10 commandments, not 12.
3. There are 12 disciples, not 10.
4. Jesus was consecrated, not constipated.
5. Jacob wagered his donkey, he did not bet his ass.
6. We do not refer to Jesus Christ and his apostles as J.C. and the boys.
7. The Father, Son, and Holy Ghost are not referred to as Daddy, Junior, and the Spook.
8. David slew Goliath, he did not kick the crap out of him.
9. When David was hit by a rock and knocked off his donkey, don't say...he was stoned off his ass.
10. We do not refer to the cross as the "Big T".
11. When Jesus broke the bread at the Last Supper he said, "Take this and eat it, for it is my body." He did not say, "Eat me."
12. The Virgin Mary is not called "Mary with the Cherry."
13. The recommended grace before a meal is not: Rub-A-Dub-Dub thanks for the gurb, Yeah! God.
14. Next Sunday there will be a taffy pulling contest at St. Peter's, not a peter pulling contest at St. Taffy's.
SCIENCE!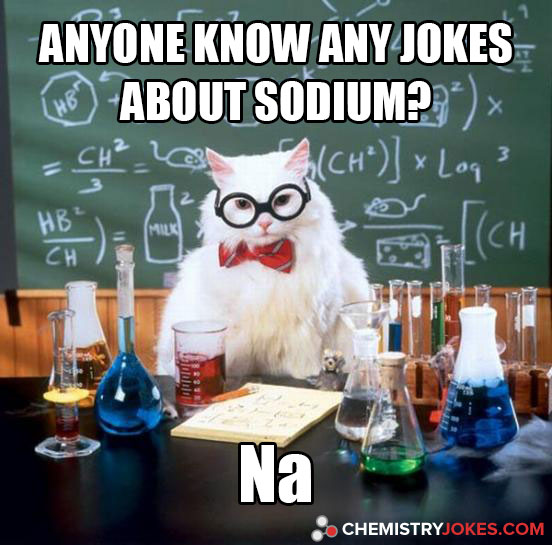 Sad News From the War on Terror

Seems that the other day they informed Nancy Pelosi that a Brazilian soldier had been killed fighting ISIS. She looked shocked, then excited. "We can really nail Trump with this information!" She exclaimed. "By the way, how many is a brazillion?"
Feghoot

Yoko? If I was mad at you guys I'd POST this rather than linking it
L'Anse aux Meadows
Last summer I visited the remains of the Viking colony there. It was an excellent trip, I wrote about it at the time. The guides were very knowledgeable. They told us an interesting story. It seems that once the colony failed, Leif Erikson returned to his native village in Greenland. When he returned, he found that he was no longer listed on the village rolls. He wasn't even allowed to vote in tribal council! Shocked, he went to the village clerk to ask why. The clerk investigated and got back to him the next day. "I'm sorry, I must have taken Leif off my census"!

Nevada
The other day I was in Nevada and I decided to visit a brothel. Unfortunately, when I got there there was a sign on the door that said "Beat it, we're closed"

Clever Bet
A guy in a dive bar comes up to the bartender and bets him $50 that he can stand on the bar at one end and piss into a whiskey bottle at the other end w/o getting a drop on the bar. The bartender takes the bet, so the guy climbs up on the bar and starts pissing. He pisses in the bar, he pisses on the back bar, he even pisses on the old hooker passed out at the other end of the bar. When he's done, the bartender laughs at him and says "Man, you hit everything BUT the bottle. Gimmie my $50". The man smiles and hands it over.
"Why are you smiling?" the bartender asks. "You didn't even come close".
"True", the guy says, pointing at a group of glum looking men in a booth, "But I bet those guys $100 each that I could piss on your bar and you'd just laugh".

One Liner
Say, did you hear about the Amish alcoholic? Poor guy, he kept falling off the wagon.

Bah-Dump-Dum
Bill worked in a pickle factory. He had been employed there for a number of years when he came home one day to confess to his wife that he had a terrible compulsion. He had an urge to stick his penis into the pickle slicer. His wife suggested that he should see a sex therapist to talk about it, but Bill indicated that he'd be too embarrassed. He vowed to overcome the compulsion on his own.
One day a few weeks later, Bill came home absolutely ashen. His wife could see at once that something was seriously wrong.
"What's wrong, Bill?" she asked.
"Do you remember that I told you how I had this tremendous urge to put my penis into the pickle slicer?" he asked.
"Oh, Bill, you didn't," she said.
"Yes, I did," he told her.
"My God, Bill, what happened?"
"I got fired."
"No, Bill. I mean, what happened with the pickle slicer?" she asked.
"Oh... she got fired too."
Tonight's ONT brought to you by, well, I dunno. Must be something like a French horn.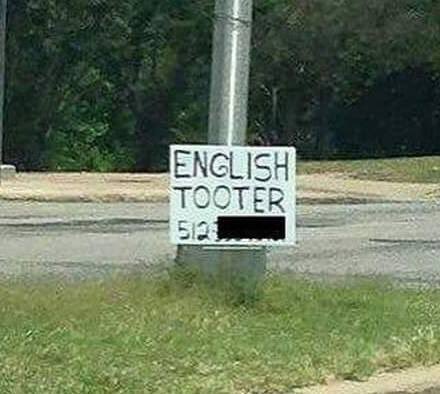 The Yahoo Group says don't just sit there, tell us a joke!


posted by WeirdDave at
10:09 PM
|
Access Comments