« On Gratitude And Humor [Warden]
|
Main
|
The Morning Report 4/27/17 »
April 26, 2017
Wednesday Overnight Open Thread (4/26/17) The Hump Day Edition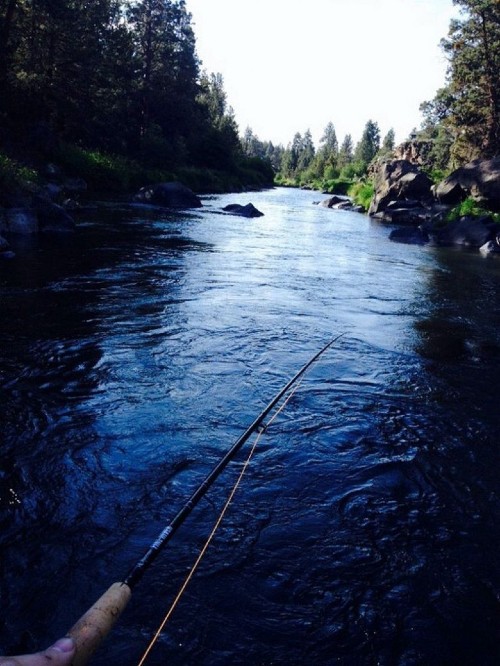 *****
Quote of The Day
The Fifth Republic is in a grim state. Dodging a bullet doesn't make much of a difference if you're riddled with disease. Mark Steyn

While we are looking at France, Let's meet one of France's presidential candidates and his lovely wife.

"That's why this latest "scandal" doesn't appear to matter at all to the French. Emmanuel Macron, who by several projections is set to win the French presidency in two weeks, was just a 15-year-old student when his 40-year-old teacher seduced him – and the two are married today.
*****
What did you wish for as a child, BB Gun? A certain pet? A tree house? Childhood wish remains an adult wish.

When I was younger a treehouse was one of my biggest wishes. I never had trees big enough for a proper treehouse so I had to settle for a backyard fort. Many friends had tree houses though and we had the time of our lives building and fortifying them. As an adult I still dream of having a treehouse however my imagination holds nothing to some of these I found online. Check these amazing tree houses out!
*****

Our "Betters" in Washington, D.C. certainly know how to spend money. Not satisfied with lesbian health? Why don't you want to use the Metric System? Probably has something to do with Hate.

Previously passed by Congress and signed into law by the POTUS, PDT's wall spending is a mere pittance compared to some of the retarded wasteful spending.

President Donald Trump's request that Congress include $1.4 billion to fund the beginning of his proposed wall on the U.S.-Mexico border equals approximately 0.035 percent of what the federal government will spend in total this year, according to the latest estimate of fiscal year 2017 federal spending made by the Congressional Budget Office.

It also equals less than the Department of Health and Human Services spends in just twelve hours and less than the Treasury collects in taxes in four hours.
It is about time the GOP controlled House and Senate stood up and said by God we are the majority and we are building the damn wall.

*****

Can't protect our borders? Yet certain WarmongersSenators want to go all out for Libya. The United States must be engaged so they say.

Senior lawmakers on Tuesday rejected President Donald Trump's declaration that the United States has "no role" in Libya, citing the threat of regional instability to U.S. national security interests.

Senate Foreign Relations Chairman Bob Corker (R., Tenn.) and ranking Democrat Ben Cardin (D., Md.) said Libya's ongoing battle over power and access to natural resources has created a permissive environment for extremist groups such as the Islamic State and al Qaeda.
*****

So you see a drone flying. What do you?
1) Leave it alone
2) Shoot the damn thing
Before you answer, think carefully. Hint.

Just last month, a federal judge dismissed a lawsuit filed against William Merideth, the Kentucky man who shot down a drone that Merideth believed was flying over his own property in 2015.
However, the Federal Aviation Administration considers drones to be aircraft—and under federal law, shooting at aircraft is a crime.
*****
The agency's apparent solution was to swap in "pseudo marijuana" which looked and smelled like marijuana—even when burned. Reportedly, one high school bus driver took several sniffs before commenting that it smelled "just like the back of my bus."

The CIA was apparently pleased with the results, with eight out of every 10 visitors to the booth smelling the ersatz pot. It was such a big hit that they quickly received five requests to use the display at "other gatherings."
*****
The ONT Musical Interlude
April 26, 1994, Grace Slick pleaded guilty to pointing a shotgun at police in her California home. She claimed she was under stress because her home had burned down the previous year. She was later sentenced to 200 hours of community service and told to attend four Alcoholics Anonymous meetings a week for three months. via thisdayinmusic.com
April 26, 1945, Born on this day, Gary Wright, Spooky Tooth, solo, (1976 US No.2 single 'Dream Weaver'). via thisdayinmusic.com
*****

No shit Sherlock, Former Obama official cops to manipulating climate data.

A former member of the Obama administration claims Washington D.C. often uses "misleading" news releases about climate data to influence public opinion.

Former Energy Department Undersecretary Steven Koonin told The Wall Street Journal Monday that bureaucrats within former President Barack Obama's administration spun scientific data to manipulate public opinion.
*****

Teaching manners more important than ever.

According to a recent survey by the Associated Press, 74 percent of Americans think manners and behavior have deteriorated in the United States over the past several decades.
*****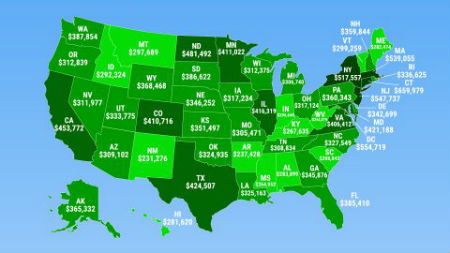 Would you like to be part of the 1%? Here is how much you need to make in each state.

*****

A medical break through, artificial womb. Help for premature babies.

An external, artificial womb scientists call Biobag successfully grew fetal lambs, and could one day solve the complications premature human babies face outside the fetus.
*****
Need a giggle? Want to scratch your head? 19 WTF photos . SFW

*****

Do you have traveling on your mind? It's one thing to go to a 3rd world country. It's another thing to go to a 4th world hell whole.

Last year, Otto Warmbier, then a 21-year-old University of Virginia student from Cincinnati, was sentenced to 15 years of hard labour after confessing to trying to steal a propaganda banner.

He had been on a guided tour with a travel company but was detained on 2 January 2016 at Pyongyang airport while trying to leave the country. In announcing his arrest, the state news media said Warmbier had visited North Korea with the intent of "bringing down the foundation of its single-minded unity".

A guided tour of North Korea? What's the name of the company: Gulags are us?
*****

Wow, must be some really good beer or Genius Award Winner.

*****

Caring and giving. Tonight's Feel Good Story of The Day.

*****
Tonight's ONT has been brought to you by a sense of humor Graffiti.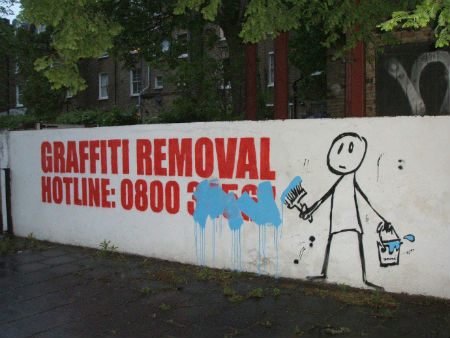 Notice: Posted with permission by AceCorp, LLC. The ONT was manufactured with peace, love and understanding. And shellfish.


posted by Misanthropic Humanitarian at
10:00 PM
|
Access Comments