« Saturday Morning Weird News Dump
|
Main
|
Saturday Gardening Thread: Bloomin' Mysteries [KT] »
April 22, 2017
Thread before the gardening thread: Oz in April [KT]
Serving your mid-day open thread needs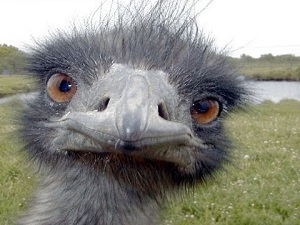 "
It's elementary.
Has autumn (in Australia) brought out a bit of attention to reality? Australia unveils major changes to citizenship process. Via Maggie's Farm:
Aspiring citizens will undergo tougher tests on their English language skills and ability to demonstrate "Australian values", PM Malcolm Turnbull said.

Applicants must also have completed four years as a permanent resident - three years longer than at present.

The move comes two days after Australia unveiled stricter visa requirements for skilled workers from overseas.

Mr Turnbull said the changes would ensure that migrants were better integrated into the community. . . .
Sounds to me like some of the "Australian values" noted could be adopted as "American values", too.
Maybe reality started to set in (in Australia, I mean) a while ago. Remember when Obama agreed to have prospective immigrants to Australia who were being stored, sort of, on a little island shipped to the USA?
Tim Blair notices what's going on even in Pakistan.
Pick up your game, western university students. You may be bossy and judgemental, but your Pakistani counterparts are setting a standard that lazy Westerners just cannot equal.

posted by Open Blogger at
11:09 AM
|
Access Comments