« After Food Thread Coffee Break
|
Main
|
The Morning Report 4/17/17 »
April 16, 2017
Sunday Overnight Open Thread (4/16/17) Bucket Tank List Edition

Quotes of The Day
Quote I

You grow up the day you have the first real laugh at yourself. Ethel Barrymore
Quote II

There aren't a whole lot of things I want out of life. My bucket list is extremely short: Achieve the success in the industry I want, and get married. If I achieve both of those, I can die completely stoked. I don't need anything else. Samuel Larsen
Quote III

People talk about this 'bucket list': 'I need to go to this country, I need to skydive.' Whereas I need to think as much as I can, to feel as much as I can, to be conscious and observe and understand me and the people around me as much as I can. Amy Tan

Quote IV

Victory is the child of preparation and determination. Sean Hampton
*****
When you hear of Nebraska what do you think of? Cornhuskers? Flat state to drive through? Mutual of Omaha? Do you think of it as a state blessed with water such as Minnesota? Montana? Wisconsin?

Item 101 on that Bucket List, Tanking through Nebraska.
Fill up an extra-large stock tank with your best buds, grab some cushioned seats, and find a calm river to float. Don't forget the beer!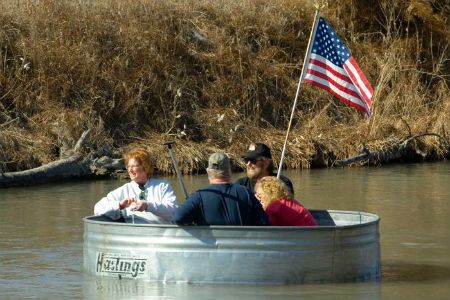 There's a new way to get your kicks in rural Nebraska. The uniquely Nebraskan water "sport," tanking, is like tubing on steroids. Groups of three to six people comfortably float down stream, all held buoyant by giant metal tanks. Large livestock tanks outfitted with seating and coolers carry passengers on calm waterways. The stream provides the motion, and a paddle on board can gently change course. Because of the tank's cumbersome and circular shape, they bob up and down and rotate like a slow-motion tilt-o-whirl. One company near Nebraska's Sandhills offers tanking trips on the Dismal and Middle Loup rivers. From Glidden Canoe Rental at the Sandhills Motel, trips cost $36-$62, depending on the length of trip and vessel chosen.
Tanking River Float
Watch the local waterfowl, soak up the sun, and enjoy lunch and brews: all from within your own tank, flowing down river. Sounds heavenly, doesn't it? Sometimes the simple things in life are best. Tanking exemplifies this.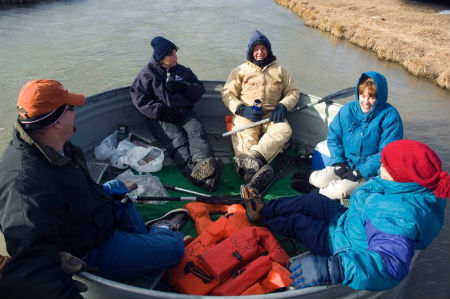 Of course, if traveling to Nebraska is not on the docket, constructing one yourself won't break the bank. Galvanized Livestock tanks run $117. Add some seating and an American flag, and viola, float tank complete
So the next time you feel bored with the same old canoe or kayak, look to Nebraska for innovation and try out tanking for yourself.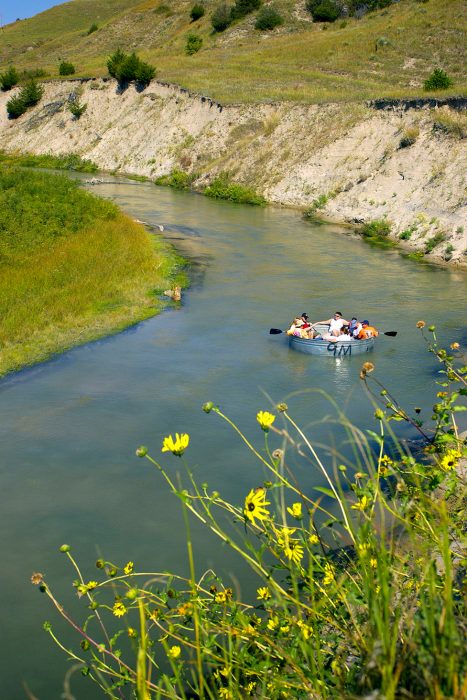 I don't know about you, but I think that would be a hoot!!
*****

Item #25, maybe your humble Cob and his lovely wife could do that.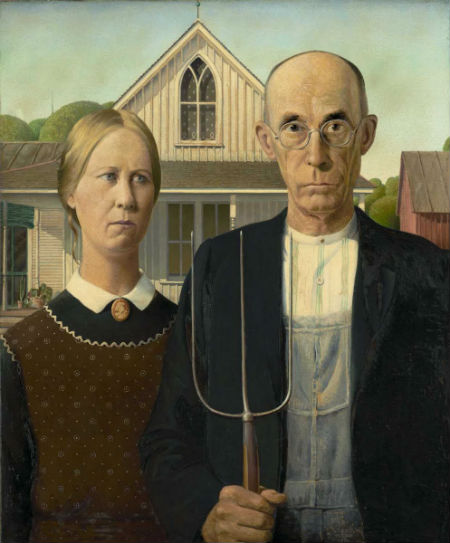 Mrs. MH and the "Look"
*****
#98 for the 'Ettes.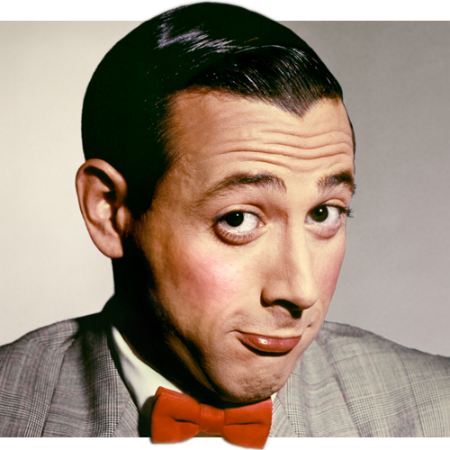 *****
#98 for the 'Rons.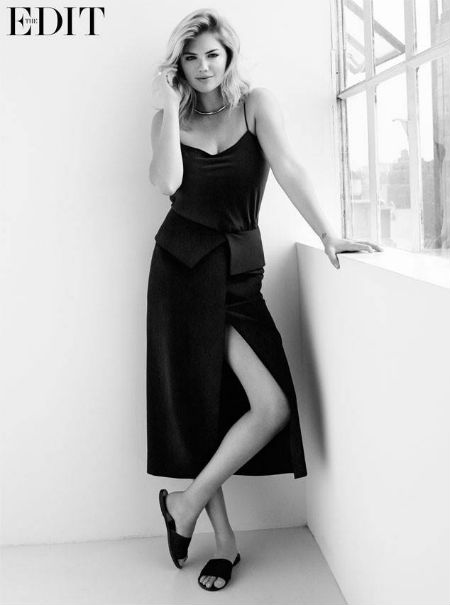 *****
This is a toss up on the bucket list between #20 and #34. You be the judge.
As we approach summer, do you have any bucket list plans? #42 is not on my horizon.
*****
Best paying job she probably had in quite some time. Tonight's Genius Award Winner.
Quick thinking. What can Brown do for you. The Feel Good Story of The Day.
*****

Tonight's ONT has been brought to you by Bad Costume Designers The Easter Bunny & Limp Carrot.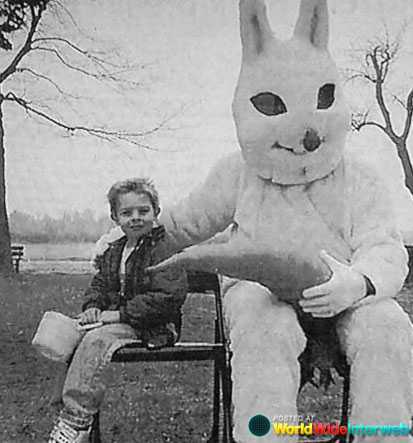 (The ONT is unsure if that child is a young Cochran)
*****

Notice: Posted with permission by AceCorp, LLC. I am an unpaid, non-attorney spokesmanperson.
I wish you all a Blessed Easter-Mis. Hum.


posted by Misanthropic Humanitarian at
10:00 PM
|
Access Comments