« Saturday Evening Movie Thread 04-08-2017 [Hosted By: TheJamesMadison]: Meaningless Metrics
|
Main
|
EMT 04/16/17 »
April 15, 2017
Saturday Overnight Open Thread (4/15/17) Mixed Bag Edition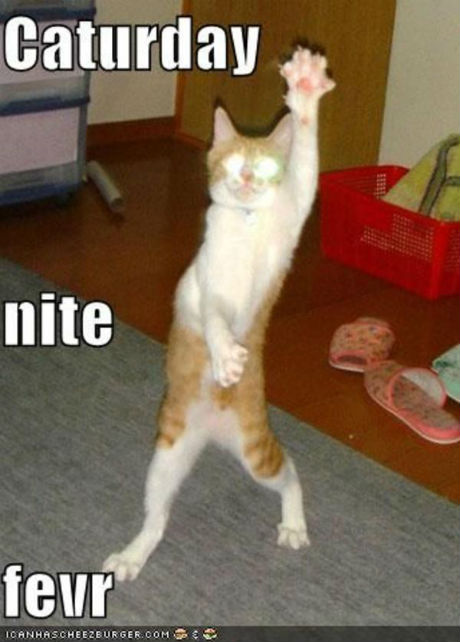 CDR-M is AWOL. No, not really. "Steve" at the "Super-Duper Computer Center" sent him the wrong part. Again. Maybe next week the duct tape and Liquid Nails will get to him.

So enjoy your Caturday Night at The ONT.
Phrasing? Hubble just spotted something massive coming out of Uranus h/t From a Moron

It has been a bad week for United Airlines. Do you trust American corporations over government?

As a libertarian, I find myself constantly saying to folks something like: "private actors (corporations, businesses, individuals, etc. are inherently more trustworthy than government because they cannot legally interact with you through force or fraud -- the government is free to do both. If you don't like what a private actor is doing, you can simply refuse to interact with them further, an ability one does not have with the government." This seems like such an obvious point but few people, particularly on the Left, will ever agree with me. But I have recent proof that in their hearts, most people understand this perfectly.
Don't know what to think? "Google" Civil Forfeiture Abuse.
The ONT has good news and bad news. Climate alarmists ice core samples melt.

The loss of the millennia-old ice cores could throw a wrench into research about how atmospheric changes have affected the climate and how they could affect the Earth's future.

What is a Saturday night without a link about guns and history? Kentucky riffles and the stories behind them.

A smooth-bore musket, Tuccori says, can fire shot pellets only at close range. Long rifles can be accurate to hundreds of yards. "At one point in Revolutionary times, a man named Timothy Murphy shot a British officer at three hundred yards using a long rifle," Tuccori says. "That's a pretty fair shot with an open sight. To the people settling this part of the world, an accurate weapon like that was indispensable. It was more valuable to them than an ax or a hoe."

Hollywood is full of assholes. However, there is at least one good man there.

Who knew? Millionaires have troubles.
Millionaires wrestle with life. Well, it is called life after all.
*****
WWII History h/t via twitter WilburSullivan
*****
Telling your victim your identity is simply Genius Award Winner.

The Feel Good Story of The Day.
*****
Tonight's ONT has been brought to you by Multi-tasking.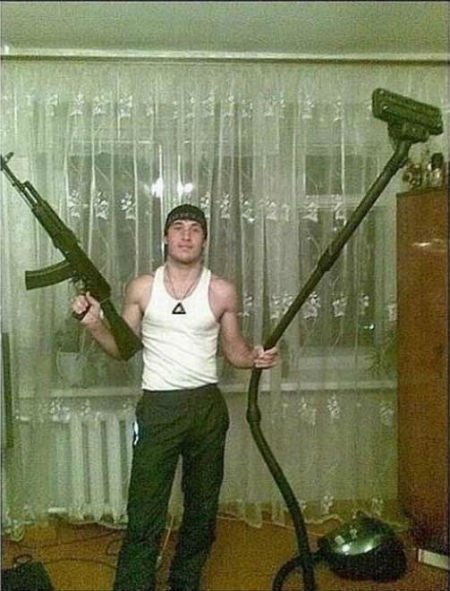 Notice: Posted with permission by AceCorp, LLC. The ONT fails to meet all 9 standards of philanthropy as recognized by Muckity-Muck-Mucks.

posted by Misanthropic Humanitarian at
10:01 PM
|
Access Comments