« Open Thread
|
Main
|
The Morning Report 4/4/17 »
April 03, 2017
Monday Overnight Open Thread (4/3/17) Early Moron Bird Edition
DIVERSITY
*****

Quotes of The Day

Quote I

It is better to offer no excuse than a bad one. George Washington
Quote II

In the beginning I used to make one terrible play a game. Then I got so I'd make one a week and finally I'd pull a bad one about once a month. Now, I'm trying to keep it down to one a season. Lou Gehrig
Quote III

Believe you can and you're halfway there. Theodore Roosevelt

Snow, water, ice and a carefree attitude.
*****

I am invisible. Are you invisible?

For as long as I have been alive, I've felt different. It was one of those things I only noticed when the other kids did not notice it. Their lack of noticing is what make it so clear to me. I could never come up with the right words so I kept my thoughts bottled up, knowing that no one would notice, hoping I could ignore it. The other kids did not notice it because I'm invisible. That's right. I'm one of millions of Americans who are invisible.
Trump has his hands full. Obama was busy stashing money aside for "climate change"
Tomorrow, Tuesday April 4th is National Hug a Newsman Day.

Hugs take many forms. Just ask Geraldo.
*****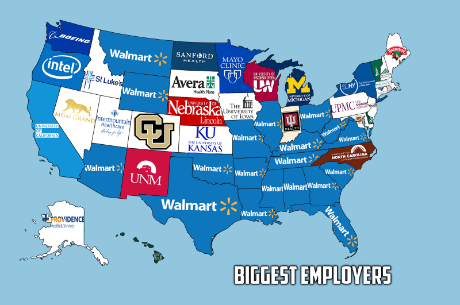 What's wrong with this map? And no, it's not Wal-Mart.

There is a special place in hell for these people.

Great-grandfather Garth Right, who has attended numerous services at the Plymouth Naval Memorial to honor those who gave their lives, said the monument is sacred to veterans.

Vandals sprayed white paint on a sculpture at the city landmark, which gives the names of 7,000 sailors who died at sea during the First World War and over 15,000 who died in the Second World War.
*****
Who knew? Watching porn before a date may lead to good things.

Students shown a naked picture of the opposite sex for just 0.03 seconds were more willing to go on a date than those who were shown a picture of a fish, the research found.
DUH!! Although a woman with a boat and who knows how to fillet a fish is HAWT in this Cob's eyes.
******

One man's uneasiness is another's confidence. The ACLU wants to disarm school police.

"Having officers patrol the hallways with firearms sends a negative message to students," he wrote. "It makes many students feel that they are being treated like suspects. It can have an intimidating presence and can contribute to negative attitudes about police, in general."
Clearly, an organization that has run out of common sense. Isn't there some Sharia Law Court they can pester?
*****

Valu-Rite How much is too much?

Have you had four or more drinks in a single day in the last year? This is the first question that I ask patients during screening, to decide if they are drinking unhealthy levels of alcohol.

Women who have had four or more drinks in a single day or more than seven drinks a week, or men who have had five or more drinks in a single day or 14 in a single week over the past year, are somewhere on a spectrum of risky drinking. This means they are at greater risk for a slew of health problems, including liver disease, heart disease, diabetes, depression and high blood pressure.

The ONT is looking out for your health. Be careful when you run marathons.

As study author and Professor of Medicine (Nephrology), Dr. Chirag Parikh states: "The kidney responds to the physical stress of marathon running as if it's injured, in a way that's similar to what happens in hospitalized patients when the kidney is affected by medical and surgical complications. We need to investigate this further. Research has shown there are also changes in heart function associated with marathon running. Our study adds to the story—even the kidney responds to marathon-related stress."
*****
The ONT Musical Interlude
April 3, 1971, The Temptations scored their second US No.1 with 'Just My Imagination (Running Away With Me)'. The track is considered one of the Temptations' signature songs, and is notable for recalling the sound of the group's 1960s recordings. It is also the final Temptations single to feature founding members Eddie Kendricks and Paul Williams. via thisdayinmusic.com
April 3, 1928, Born on this day, Don Gibson, US country singer songwriter, (1958 US No.7 single 'Oh Lonesome Me', 1961 UK No.14 single 'Sea Of Heartbreak.)' Neil Young covered 'Oh Lonesome Me' on his 'After The Gold Rush' album. Died on 17th November 2003. via thisdayinmusic.com
*****

Cops have a difficult job. Technology is useful. But, has technology gone too far?

Lawmakers in the state of Connecticut have approved a bill through the judiciary committee which would allow police departments to use lethally-armed drones, capable of firing bullets from mid-air. It's hugely controversial, and it could pave the way for Connecticut to become the first state to make use of live-ammunition armed police drones. The bill still awaits votes in the state's House and Senate, where it will be met with further scrutiny.

Nip, tuck, inject. The age of Bro-Tox.

More and more men, like Alex, are looking for a little nip here, a little tuck there, and spending time in plastic surgeons' offices as a result. Recently, the American Society for Aesthetic Plastic Surgery (ASAPS) reported that male cosmetic procedures have increased by more than 325 percent in the past 20 years. In 1997, 286,790 men had aesthetic procedures done; by 2015, that number had shot up to 1.2 million.
Small God fearin' Mom & Pop businesses? Bad Large corporate bullies? Good.

Over and over again, big business has employed an effective offensive strategy that involves isolating and punishing states as a warning to other states. If liberals were sincerely opposed to corporate hegemony they would be willing to unite with their opponents behind a defensive strategy that would effectively counter corporate shaming. That strategy is called solidarity. It would mean states rallying to each other's defense, something like the NATO mutual defense treaty—an attack on one is an attack on all. If North Carolina is shunned for its bathroom privacy law, other states should pass similar laws so that the first state can't be so easily singled out for abuse.

The inmates may be running the asylum. Northern Arizona University is populated by Special Snowflakes.

The president of a US university is facing calls to resign because she refuses to endorse safe spaces on her institution's campus.

Rita Cheng, who leads Northern Arizona University, sparked protests and a campus walkout by telling students they had to confront ideas they don't like rather than hide from them.

The university's Student Action Coalition attacked Dr Cheng's leadership and demanded that she quit after a tense confrontation at a Q&A session.
*****

The check is in the mail. The Genius Award Winner.

ONT material? Pet Thread material? The Feel Good Story of The Day-Runner Up
Love. Tonight's Feel Good Story of The Day.
*****
Tonight's ONT has been brought to you by Warnings.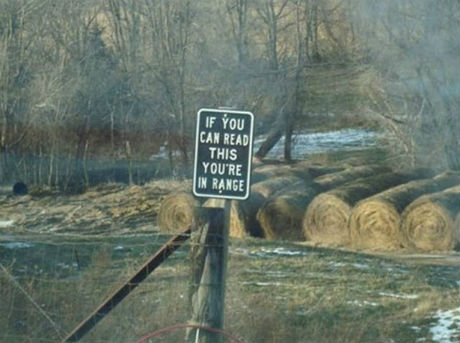 Notice: Posted with permission by AceCorp, LLC. Shelves, cabinets and carbs were not used in the manufacturing process of this ONT.

posted by Misanthropic Humanitarian at
09:19 PM
|
Access Comments