« Hmmmm...: Mike Lee Says Senate Parliamentarian Informed Him It Might Be Possible to Undo Obamacare Regulations Via Reconciliation
|
Main
|
The Morning Report 3/23/17 »
March 22, 2017
Wednesday Night's ONT is Something Else, We're Just Not Sure What.
Tonight we've secretly replaced the fine ONT Weirddave usually writes with one dashed off between appointments at work. Let's see if anyone can tell the difference!
SPRING!
Well, spring is here, and that means it's time for spring sports. Baseball? Perhaps, the US is in the finals of the World Baseball Classic for the first time. They're playing Puerto Rico for the championship (which is just wrong. Puerto Rico is part of the United States, why should they have their own team?), and right now the score is 0-0 in the top of the 3rd. ETA USA just went up 2-0
Around here, however, spring means lacrosse, and the season is in full swing. Here's a nifty trick play from the Johns Hopkins Blue Jays (who were crushed by my Towson Tigers a week and a half ago-YAY!).

I hate the Hop, but I'll give them their due, they've been the gold standard in lacrosse for a long time now. That makes Towson beating them two out of the last three years even more sweet.

NEWS
And now for the weather, from our intrepid meteorologist, Elmer Sklue. Elmer?
Farting kids was probably an elective in meteorology school, I'd say this guy passed just fine. It still doesn't hold a candle to my favorite news blooper of all time (NSFW):
"What the FUCK are you doing?" Cracks me up every time.

EVERYTHING'S BIGGER IN TEXAS
Even hearts. Texas Farmers, Ranchers Overwhelmingly Answer Call to Aid Panhandle Wildfire Victims
Last Thursday, after half-a-million acres were ravaged by wildfires that claimed four lives, state officials announced 4,200 large round bales of hay were needed to feed displaced livestock. By Saturday afternoon, around 5,500 bales had rolled into staging areas located in Canadian, Pampa and Lipscomb, according to Andy Holloway, a Texas A&M AgriLife extension agent in Hemphill County. So many bales that Holloway, who's been managing the Canadian staging area since hell was unleashed on the countryside on Monday, March 6, had to lean on friends across the state to take to social media and ask the hay-hauling farm and ranch fraternity tap their brakes.
Stories like this just convince me that I'm right in my belief that we don't need government to "help" us out by taking over, we can do just fine on our own. Even in a disaster the size of Katrina (which was exacerbated by the failure of local government), the evil Wal-Mart corporation had semis full of relief supplies on the road from Arkansas before the rain even stopped. FEMA, of course, didn't know what to do with them when they arrived and shunted them off into parking lots. Gee fellas, thanks a lot.

ARTS AND CRAFTS
Interesting story about recreating the dress found in the grave of a 10th century Viking woman. They used traditional materials (and some modern tools, such as a Lendrum spinning wheel. My wife has one of those) to recreate the dress. It's fascinating what we can discover about day to day life from mundane discoveries. In fact, it was the discovery of a stone drop spindle in Newfoundland that gave the first tangible proof of a Viking presence in the New World. (At L'Anse aux Meadows, which is a long, long, LONG way away from anything. If you're ever in Newfoundland, however, it's a must see. I was there last summer and it's FASCINATING. One of the rangers there told me a funny story about Leif Erikson. It seems that after the Vikings left L'Anse aux Meadows, he returned to his native village in Iceland, he found that he had been taken off the village rolls. He couldn't participate in the governance of the village, he couldn't even vote! He went to the scribe who kept the records to complain. The scribe researched the matter and came back and told him "I'm sorry, I must have taken Leif off my census." )

VACATION, ALL I EVER WANTED
If Newfoundland isn't your thing, how about a cruise? Modern cruise ships are a luxury to behold, but no matter how nice they are, they still have to set out into King Neptune's realm. Most of the time, that's a walk in the park. Sometimes it isn't. Cruiseliner hit by 30ft waves and 150mph winds
.
Related:
When the skies of November turn gloomy. This guy is a great photographer. Amazing photos at the link.
ON THE VALUE OF LOSING
Great article by Nebraska Senator Ben Sasse WHEN YOUR KID LOSES...

LAST LAUGH ON LENIN
Too bad it couldn't have been the real Lenin.
Love how the cable jumps up and then WHAM!, snaps back to decapitate the loathsome thing.

DECISIONS, DECISIONS
Austin Petersen Bewildered Over Decision to Run in Republican Party or Party with Naked Guy

POWERFUL STUFF
This is the best argument for the sanctity of life that I've seen in a long time. Even-tempered and factual, it lays out the case against abortion from a scientific point of view. 100 years from now, when humanity views abortion the way we now view slavery, it'll be people like this woman who are the reason why. How a Formerly Pro-Choice Nursing Instructor Discusses Abortion with her Students

TROLL OF THE WEEK
Runner up: Michael J Knowles for reaching #1 on the Amazon best seller list with his book "Reasons to Vote for Democrats". Why is that a troll, you ask? Well, here is the book in question:
And the winner is: The Southern Atlantic States of the USA!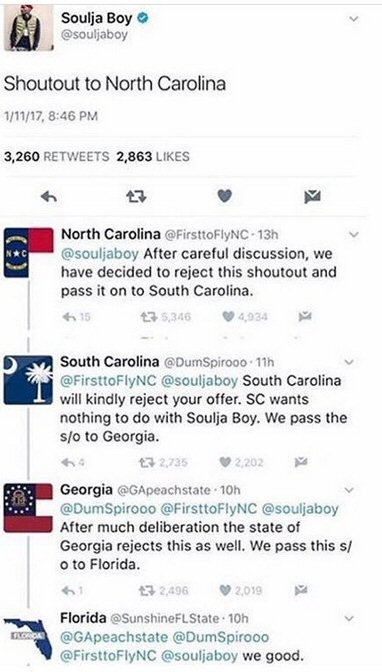 NEVERTHELESS, HE PERSISTED
Ever wonder how the the 27th Amendment was finally ratified in 1992 after being proposed in 1789?
He Got A Bad Grade. So, He Got The Constitution Amended.

LIVE LIFE, HAVE FUN
Dog messes up agility course, has the time of his life.
Tonight's ONT brought to you by great moments in captions (Yes the politics is more proggy "Everyone I don't like is a NAZI!" bullshit, but it made me laugh out loud):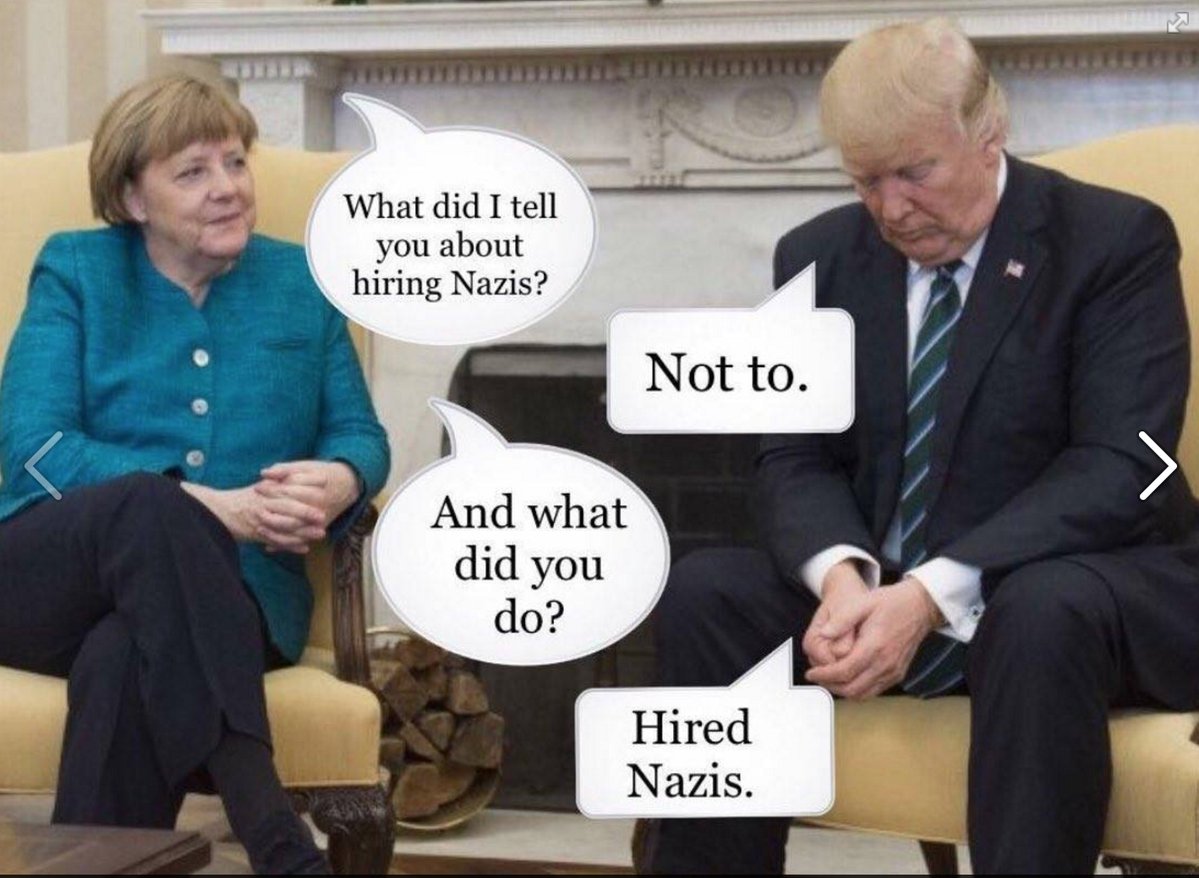 The Yahoo Group is full of NAZIs.

posted by WeirdDave at
10:00 PM
|
Access Comments