« Bridge To The ONT Thread
|
Main
|
The Morning Report 3/24/17 »
March 23, 2017
Thursday Overnight Open Thread (3/23/17) Thirsty Thursday Edition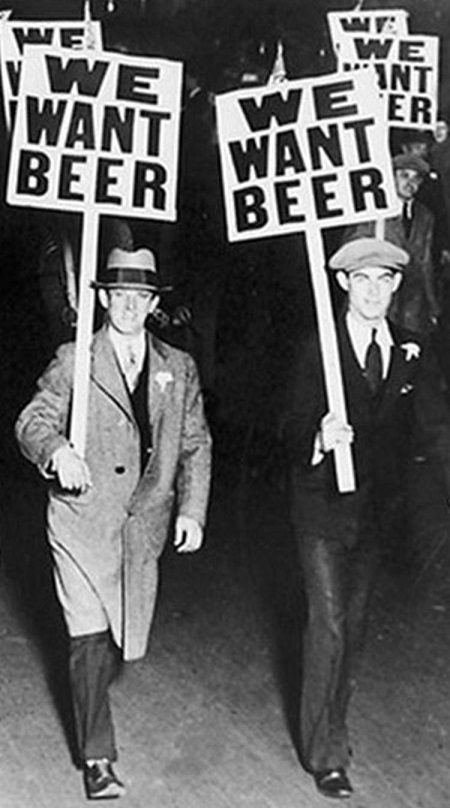 What goes with beer? Today's national day, National Chip and Dip Day.
Thirsty? Hungry? There is still time for a Beer Run. Don't forget the chips.
Quotes of The Day
Quote I

Nobody ever went broke underestimating the taste of the American public. H. L. Mencken
Quote II

Political tags - such as royalist, communist, democrat, populist, fascist, liberal, conservative, and so forth - are never basic criteria. The human race divides politically into those who want people to be controlled and those who have no such desire. Robert A. Heinlein

Quote III

Generally young men are regarded as radicals. This is a popular misconception. The most conservative persons I ever met are college undergraduates. The radicals are the men past middle life. Woodrow Wilson
Think about that one.
*****
Just getting by with a $500,000 annual salary. Why rich people can't escape the rat race.

$500,000 a year is a level which I think is considered rich. Anybody who thinks otherwise has no concept of financial reality. Even the government almost agrees after compromising by raising the income level for when the highest marginal tax bracket kicks in to ~$400,000 from $200,000.

Although making $500,000 a year may sound like a Herculean task, you'll be surprised to know there are plenty of regular folks who hit the half million mark every year. This article will discuss why many folks who earn a large income won't be retiring any time soon. h/t Maggies Farm


Illinois, Land of Lincoln, home of the Chicago Cubs and TFG's adopted home state. Illinois has let the JEF down. No state holiday celebrating his birthday. Boo-F*cking-Hoo.

A recent study claims that: Gun violence costs Americans $6 Billion over the past 10 years.

Looking at a database of hospital inpatient records, researchers at Stanford University Medical Center found that more than 250,000 patients were admitted for gunshot injuries from 2006 through 2014, according to the study published in the American Journal of Public Health. Adjusting for inflation, the costs of these hospitalizations totaled $6.61 billion, an average of $734 million per year. The bulk of these costs, 40 percent, was paid through government insurance coverage under Medicare and Medicaid.

Let's look at the other side of the coin. Annual Defensive Gun Use Savings Dwarf Study's "Gun Violence" Costs.

According to the AZ state government, in February of 2008 a human life was worth $6.5 million. Going to the Inflation Calculator and punching in the numbers gives us a present value of $6.93 million.

So figuring that the average DGU saves one half of a person's life—as "gun violence" predominantly affects younger demographics—that gives us $3.465 million per half life.

Putting this all together, we find that the monetary benefit of guns (by way of DGUs) is roughly $1.02 trillion per year. That's trillion. With a 'T'.

Tonight's shake your head story. The University of Arizona contributes to the delinquency of adults.

The guidelines offer "Strategies for Engaging Students," which include the "One Diva, One Mic" rule and allowing 20-year-olds to yell "ouch" and "oops" in class.

"Creating a safe space for students for engaging in dialogue about challenging topics is vital in promoting positive intergroup interactions," wrote Jesús Treviño, the author of the guide and vice provost for "inclusive excellence" at the university.

Hey U of AZ grad, as a prospective employer, why the f*ck should I hire you? Oh, I don't have to with this handy-dandy Special Snowflake Test.
Maybe the AZ grads can head to London. Peaceful gestures do not create safe spaces.

As the last life-blood of a police officer ran out across the cobbles, the attacker was being stretchered away in an attempt to save his life.
London is a city so desperate to be seen as tolerant, no news of the injured was released. No clue about who was safe or not.
Liberals convince themselves multiculturalism works because we all die together, too.
An entire city of monkeys: see no evil, hear no evil, speak no evil. Blind. Deaf. And dumb
There are a few Morons here who claim they are Grammar Nazis. The case of the $10 million comma. Extra apostrophes are still free.

Portland-based company Oakhurst Dairy will potentially owe $10 million to 75 milk-truck drivers in the US state of Maine because of a missing comma in a legal clause. The Conversation

Last week, Judge David J. Barron upheld an appeal in a class-action lawsuit, opening his opinion with: "For want of a comma, we have this case.

Jesse Jackson, Jr. is enhancing his resume facing terrible woe.

D U M B S H __ T
Wheel of Fortune
*****
The ONT Musical Interlude
March 23, 1792 Joseph Haydn's Symphony No. 94 (The Surprise Symphony) is performed in public for the first time.
March 23, 1985, John Fogerty went to No.1 on the US album chart with 'Centerfield.'
*****

Working at the AoSHQ has its perks. You get to meet wonderful people. Ace personally signs your paycheck. And bestest of all? The kick ass dental plan.Unfortunately us Cobs have to travel for our dental work.

There are only two drugs used in the clinic: dental cement and Lidocaine. Clinic is in ruined conditions, which she witnessed as the cement was falling out of the walls, but the regional health care can't afford to repair right now.

The ONT ventures that everyone here tonight knows or has known someone afflicted with Alzheimer's Disease. A new genetic test can predict the age a person is likely to develop Alzheimer's and calculate a person's risk of developing the disease in a particular year, according to a study published Tuesday in PLOS Medicine.

There's currently no treatment for Alzheimer's, but experts believe that when one is found, it will have to be administered very early on, the Telegraph reports. This new test could help doctors identify patients for treatment before it's too late. But one expert not involved in the study says genetics is only one part of determining Alzheimer's risk; exercise, diet, and mental activity level all play a part. (Sleeping late may be an early warning sign of dementia.)
First there was bowling with Midgets Little People. Now there is curling with cars.

Curling isn't exactly an extreme sport, but some people in Russia might be trying to change that, recently playing a version of the sport with full-size cars.

As reported on RT, the weird game took place on a skating rink in the city of Ekaterinburg. Goal marks were painted on the frozen ice, and the cars were pushed by small teams hoping to bounce their opponents' cars out of the way. Only one brave team member was made to ride in the little car, hoping to steer as much as possible.
It's Russia, one would suspect that Vodka played a big role in the game creation.
*****

It sucks to suck. Poor "woman" is mistreated in women's prison.

SACRAMENTO, Calif. (AP) -- The first U.S. inmate to have taxpayer-funded sex reassignment surgery says she's been mistreated since being transferred to a California women's prison, where she now has a beard and mustache because officials have denied her a razor.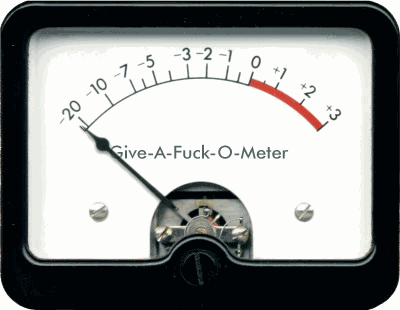 *****

This past week we learned about the $6,000 silicone woman. Tonight, meet a man who married a synthetic woman.
No. The ONT doesn't know how it finds this shit these stories.

Vacation destinations: Disney, Art Museums, Battlefields. Yukon, Canada? Takhini Hot Pools, and the International Hair Freezing Contest.

Tonight's science topic, MOAR FLAME!
Do not let children or tonight's Genius Award Winner play with matches.

Expect to hear more kids carrying on in public. Tonight's Feel Good Story of The Day.
*****

Tonight's ONT has been brought to you by The Failure To Cry Over Spilled Milk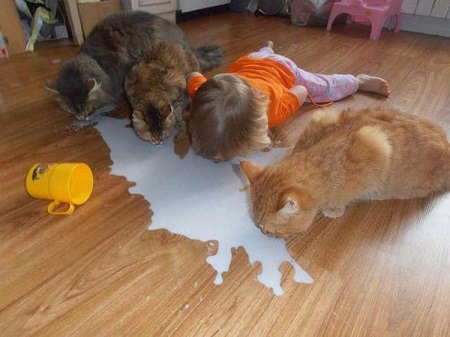 Notice: Posted with permission by AceCorp, LLC. We don't need no stinkin' H B1 Visas here.


posted by Misanthropic Humanitarian at
10:00 PM
|
Access Comments