« Pre-ONT Open Thread
|
Main
|
The Morning Report 3/17/17 »
March 16, 2017
Thursday Night Overnight Open Thread (3/16/17) Pre-Pay Day Edition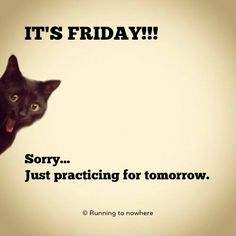 *****
ONT peace offering for that joke.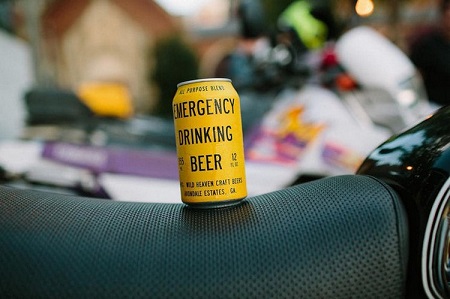 *****

Before you celebrate tomorrow, March 17th, St. Patrick's Day. The ONT hopes you celebrated today, National Wife Day.
Happy Birthday U.S. Military Academy.
*****
Quotes of The Day
Quote I

Some people drink from the fountain of knowledge, others just gargle. Robert Anthony

Quote II

Failure is not fatal, but failure to change might be. John Wooden

Quote III

The whole idea of our government is this: If enough people get together and act in concert, they can take something and not pay for it. P. J. O'Rourke

Watch Quote of The Day I come to life.

Profiting from pain. Scammers meet their match.

"We're the world's only resource dedicated to reporting on, investigating and curating cases of Gofundme fraud," said Gonzalez at her office for the day--a pub in Richmond, Virginia.

Gonzalez says she receives about 30 emails a week from people reporting potential posers, phonies and outright scammers on Gofundme.
They don't make things like they use to do. Why don't a number of basic things work as good as they use to?

Phone calls aren't the only thing that are worse. Toilets that auto-flush, ostensibly to save water and keep bathrooms cleaner, rarely work either. Most of the time, the toilet flushes at least three times when I'm in a stall with an auto-flusher — the first time usually when I'm still using it, so it disconcertingly flushes underneath me. I try not to think about the inevitable splashing, which makes using a modern toilet less hygienic than its sensor-free predecessor. It usually flushes again when I stand, and once again when I open the stall door to leave. That's a huge waste of water, which frustrates me because I make a lot of effort to conserve water. (And studies showing what water-wasters these toilets are only back up my anecdotal observations.

Golden Rodents Gophers of MN. The University of Minnesota disposes of Homecoming King & Queen. Royalty can be whatever Royalty wants to be.

Taking it one step further, University of Minnesota officials also point out that the winners don't even have to be one biological male and one biological female, stating on its website: "'Royals' … can be any combination of any gender identity."
They may make your hair turn gray. But now they are supposed to make you live longer. Kids?

A new study has found that having kids might just add years to a person's lifespan.

Of course, if your kid is a good-for-nothing hooligan and sociopath who tortures hamsters and eventually winds up in prison for embezzling from his grandmother's Etsy business — well, you might not really enjoy your extra years on the planet.

Much of the country survived a recent snow storm. DYI projects when you're snowed in. Nope, drinking, Netflix and non-stop sex are not included.

Once upon a time, the United Nations was not an Anti-Semitic organization. Run by the United Nations, Kloster Indersdorf took a revolutionary approach in caring for its charges.

In July, not far from the Dachau death camp, 11 United Nations workers established a pilot project: the first international displaced persons camp devoted to children in the American zone of Germany. In a former monastery (Kloster) in the village of Markt Indersdorf, the Sisters of Mercy of Saint Vincent de Paul had operated an orphanage until the Nazis commandeered and closed the facility. The UNRRA charged its own Team 182 with reopening Kloster Indersdorf with the expectation that they could help 75-100 youth.
The ONT Musical Interlude

A little Irish music for you Morons on this St. Patrick's Day Eve.
*****

Don't take Shakespeare's advice and kill all the lawyers. Just laugh at them and their lame ass excuses.
Do's and Don'ts. From the U.S. Navy's Polar Manual (4th ed., 1965):

Number 26: Do not touch cold metal with moist, bare hands. If you should inadvertently stick a hand to cold metal, urinate on the metal to warm it and save some inches of skin. If you stick both hands, you'd better have a friend along.

The whole list is pretty interesting and worth a read. You can download the entire manual from the Defense Technical Information Center (PDF - 33 MB).
*****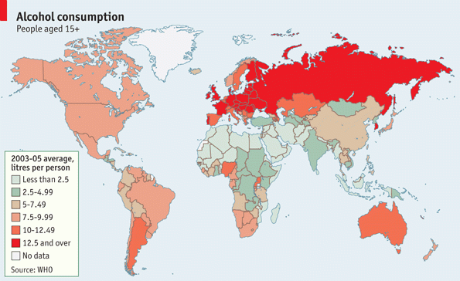 Have you ever wonder about Valu-Rite alcohol consumption around the world? This map answers that question. Who has the youngest drinking ages? Take a guess.
*****

Do you remember ABC News & 2012? Pink Slime Expose headed to trial.

A South Dakota judge has ordered ABC News to face a defamation trial for its withering 2012 exposé on "pink slime." Judge Cheryle Gering rejected ABC's request to dismiss the case, arguing that a jury could find "clear and compelling evidence" the multipart series — which revealed that 70 percent of supermarket beef contained the controversial ingredient, accompanied by many minutes of unappetizing visuals — was libelous. Gering threw out defamation claims against anchor Diane Sawyer, but let the accusations stand against Emmy-winning correspondent Jim Avila.

Flashback to yesteryear. Advertising albums in the 1970s. Do you think many of the covers are better than the 70s music?

Meet Pedro Viloria, a Good Samaritan.

Fish are edible. Not insertable. Genius Award Winner.

Honesty is the best policy, really Genius Award Winner.

Millions of people without vision may be able to see in the future. Tonight's Feel Good Story of The Day.

Tonight's ONT has been brought to you by Curb Appeal.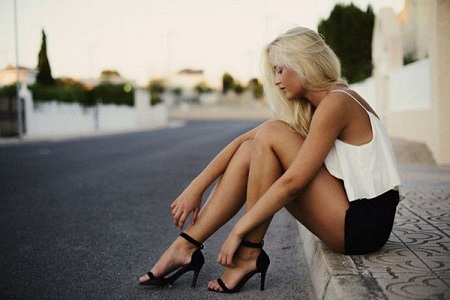 Notice: Posted with permission by AceCorp, LLC. This product is an ONT, which has been known to cause consternation to Liberals and Doucheweasels. And there, you have been warned.

posted by Misanthropic Humanitarian at
10:04 PM
|
Access Comments