« Wednesday Night ONT: I'm Back!
|
Main
|
Mid-Morning Open Thread »
February 23, 2017
The Morning Report 2/23/17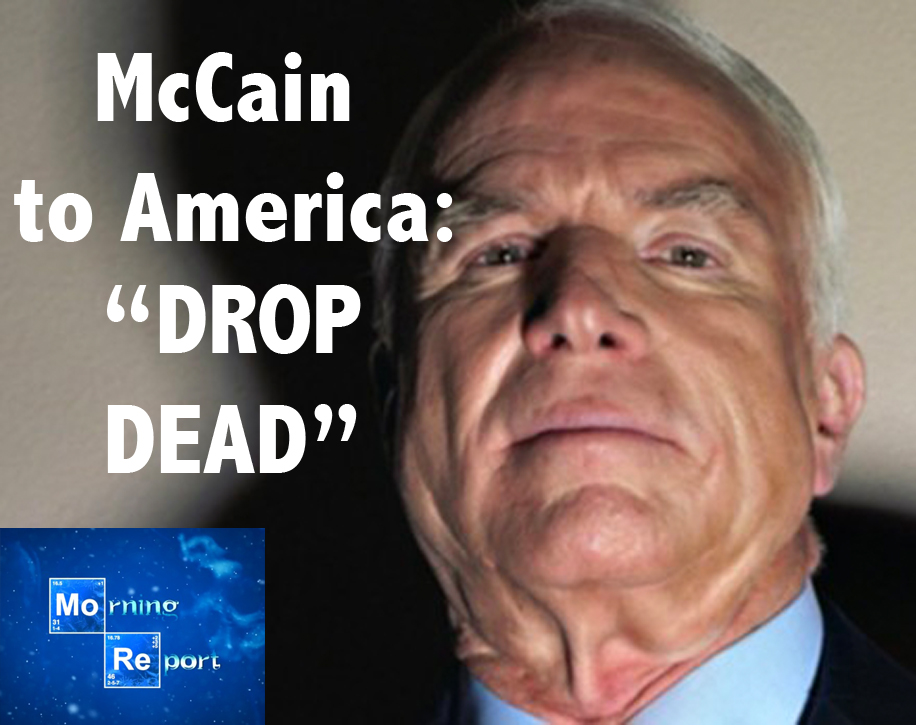 Good morning, kids. Let's get right to it, shall we? First up, what the hell is John McCain playing at? Bad enough this dangerous old coot is sabotaging the President at home every chance he gets but now he's taken to flying around the world and sabotaging the President abroad. I really loathe that guy. Other than that, evidently there was a debate between Keith Ellison and Tom Perez for the chairmanship of some fringe political committee. Anyone see it? And at some rally, Nancy Pelosi was incoherent on stage; I mean unintentionally incoherent. Stroke? Insulin shock? Springs too tight? Anyway, it was bizarre. Have a better one and remain blessed.

posted by at
07:00 AM
|
Access Comments