« MSM Steps On A Rake. Again.
|
Main
|
Monday Overnight Open Thread (2/20/17) President's Day Edition »
February 20, 2017
The Legend of Donald Trump (MJ)
1. His apartment in Manhattan is decorated in solid platinum but he had it coated in gold to appear humble.
2. He patented the words 'tremendous', 'beautiful', and 'disaster' just so he could make a little pocket change while giving speeches.
3. Trump tower was originally developed as the tester for Trump Brand Condoms™ but then he discovered the market size was one.
4. He has exactly four items hanging in his closet: blue suit, red tie, white shirt, and Joe Biden's ridiculous fucking grin.
5. On November 9th he sent a cheap plastic button to Russia that said, 'Thanks Bitch.' In English.
6. When he started using the nickname Little Marco, Rubio shrunk an inch.
7. Chuck Norris is afraid of Trump's shadow.
8. He doesn't give a rat's ass which bathroom Lindsey Graham uses.
9. He whispered to Meghan McCain that he was going to grab her by the pussy, then shook her father's hand.
10. He organized a photo shoot with a bald eagle just so it could know what it was like to be so close to a symbol of pure freedom.
Add your silliness in the comments...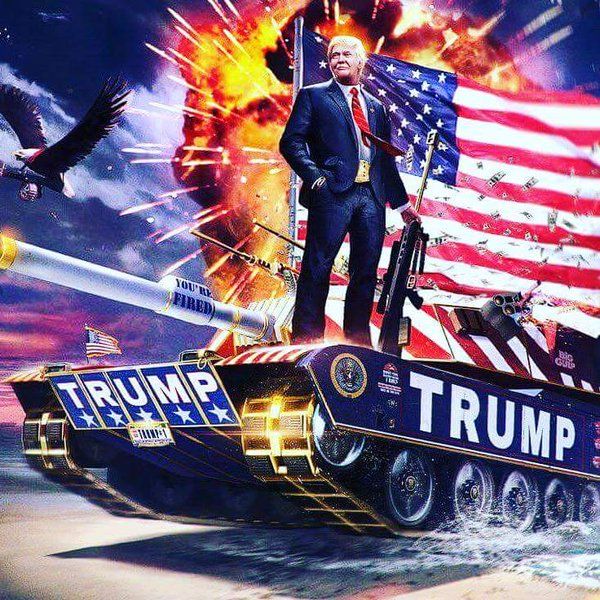 posted by Open Blogger at
08:01 PM
|
Access Comments