« The Legend of Donald Trump (MJ)
|
Main
|
The Morning Report 2/21/17 »
February 20, 2017
Monday Overnight Open Thread (2/20/17) President's Day Edition
The Father of our country.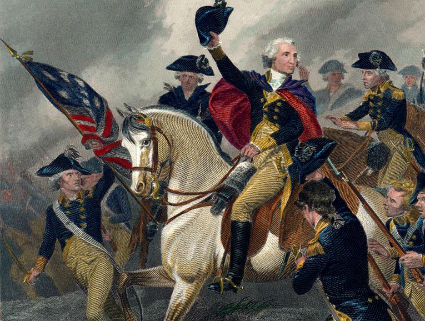 The Rough Rider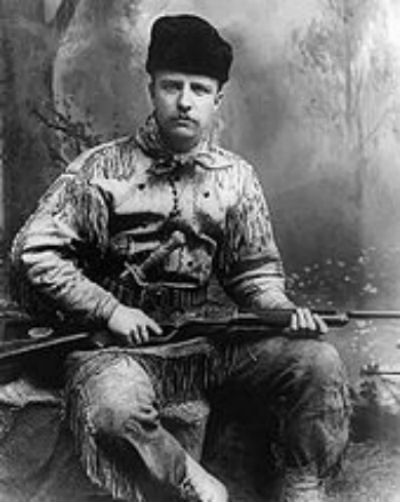 The Great Communicator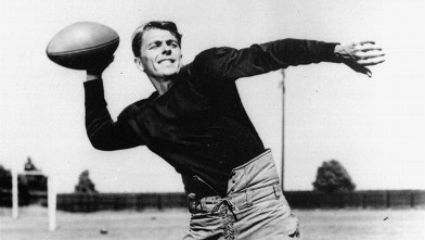 The Jug Ear F*cker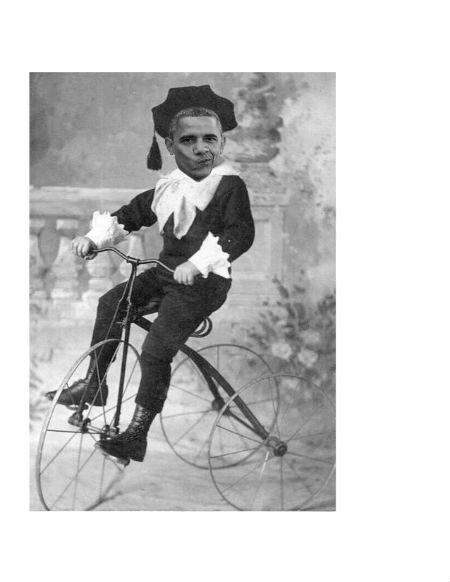 The Quotes of The Day
Quote I

When you get to be President, there are all those things, the honors, the twenty-one gun salutes, all those things. You have to remember it isn't for you. It's for the Presidency. Harry S Truman
Quote II

It's one of the few regrets of my presidency - that the rancor and suspicion between the parties has gotten worse instead of better. There's no doubt a president with the gifts of Lincoln or Roosevelt might have better bridged the divide, and I guarantee I'll keep trying to be better so long as I hold this office. Barack Obama
Cough, Bullshit, Cough, Bullshit.
His entire presidency was nothing but to divide and conquer along political philosophies.
Quote III

No man will ever carry out of the Presidency the reputation which carried him into it. Thomas Jefferson
Quote IV

There are no constraints on the human mind, no walls around the human spirit, no barriers to our progress except those we ourselves erect. Ronald Reagan

President's Day: How we got stuck with this holiday.

Didn't get your POTUS fix here tonight? Listen to 10 famous Presidential speeches.
*****
President's Day, just another excuse not to get mail or be waited on at the local DMV. Our current POTUS is being demonstrated against on regular basis. The latest comes from Madison, WI. Will these demonstrations be successful? At age 22 being buck naked and smelling of intoxicants is not the way to change hearts and minds.
Published on Feb 18, 2017
See the World Famous Glory Hole Spillway at Lake Berryessa overflowing for the first time ever from the perspective of a drone. The Lake Berryessa News, with authorization from dam operators, shows you what you want to see! This video is all about the spillway!

Recent rains not only brought the lake up, but they also brought lots of rocks and mud down onto Hwy 128. The Hwy will remain closed until the end of the day today so crews can clean up. www.VisitLakeBerryessa.com

A 21 year old kid fighting for his life and country.Captured his WWII experience by sketching.

Lundy, who is now 92, recalls his inability to listen during lectures. "I was busy sketching," he admits. During his time in the infantry, he continued to sketch in his pocket-sized notebooks. The drawings, which were created between May and November 1944—when Lundy was wounded—take us from his initial training in Fort Jackson to the front lines in France. The vivid images show everything from air raids to craps games for cigarettes. A sense of longing for home is a recurring theme in his sketches, which include detailed drawings of his bunk as well as particularly dream-like drawing, titled Home Sweet Home, that shows a soldier lounging on a hammock.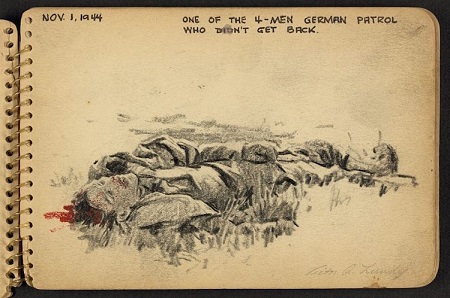 The preceding was submitted by a Moron. Sorry we lost that Moron's name. Thank you for the submission. Pretty cool story.

Critical Thinking 101 Bull Shit 101

Scientists around the world are even organizing a series of marches on Earth Day in April, which they're billing as "a call to support and safeguard the scientific community."

In Seattle, the professors hope to do their part by dissecting case studies — or, as they call it, "bullshit in the wild" — to demonstrate how scientific data can be manipulated to mislead the public. Examples include a Fox News report on food stamp fraud; the professors promise to explain "how Fermi estimation can cut through bullshit like a hot knife through butter
h/t Hrothgar
Phrases to never utter, here hold my beer and What could go wrong?

Helmetless Biker Dies From A Head Injury During An Anti-Helmet Ride

It appears that Turkey is slowly but surely turning into a one man dictatorship.

10,000 supporters of Turkey's president Erdogan gathered in the König-Pilsener-Arena in Oberhausen, Germany, on Saturday to attend a speech by Turkish Prime Minister Binali Yildirim. Yildirim was campaigning for a "Yes" vote to Erdogan's constitutional reform which is set to abolish the office of prime minister and strengthen Erdogan's one-man rule. "Those who love their country say yes" was the slogan of Saturday's event.

Three million Turkish citizens live in Germany. 60 percent of those who cast a vote in Turkish elections support Erdogan and his Islamist party. Campaign stops by Erdogan and other senior figures of the ruling AK Party in Germany have become a political tradition in recent years. In 2010, Erdogan held a rally in Cologne in which he called assimilation a "crime against humanity"
***
The ONT Musical Interlude
2003, 100 people died after pyrotechnics ignited a club during a gig by Great White in West Warwick, Rhode Island. Great White singer Ty Longley was also killed in the accident. Two brothers who owned the club were charged, along with the former tour manager with involuntary manslaughter. Foam soundproofing material at the edge of the stage set alight and the blaze spread quickly in the one-storey wooden building as fans all tried to escape through the same exit. Great White began a tour in July 2003 to raise money for the survivors and families of victim viathisdayinmusichistory.com
1950, Born on this day, Walter Becker, bass, guitar, vocals, songwriter with American group Steely Dan who had the 1973 US No.11 single 'Reeling In The Years' and nine other US Top 30 hits. Steely Dan's 'Two Against Nature' won a Grammy in 2001 for Album of the year. Becker has produced records for Rickie Lee Jones, China Crisis and Michael Franks.via thisdayinmusichistory.com
***

It takes all kinds to make the world spin. The family that screws together pays their dues together.

While we are on the crime kick, why not take a look at crime photos from yesteryear.

Three children heard the following growing up, for every action there is an equal reaction. And their father wasn't even a scientist.

"This past Wednesday night, certain employees of BCI informed their leadership that they would not be at work the following day," the company said in a statement. "Because of the time-sensitive nature of the jobs these employees were assigned to, all employees were told that they would need to show up for work or they would be terminated. On Thursday, the majority of BCI's employees fulfilled their obligations to our clients, but eighteen employees did not. Regretfully, and consistent with its prior communication to all its employees, BCI had no choice but to terminate these individuals."
If you were fired, don't bitch about it. If you believe in something so deeply you should happily sacrifice your job for something you believe in. Just remember your employer is there to produce a product not to give you a job.

ONT tips, loose change and chili carrots can be sent here. Or here at petmorons at gmail.

He's not a master jewler, he's a Genius Award Winner.

Police mottoe "To Protect and Serve". This cop goes a couple of steps further. Tonight's Feel Good Story of The Day.

The ONT has been brought to you by any and every Department of Transportation.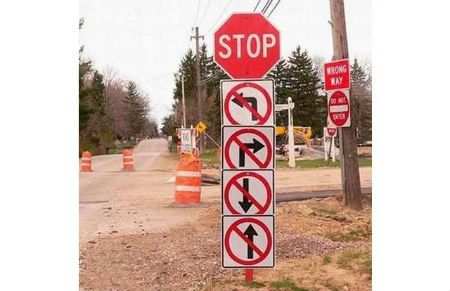 Notice: Posted with permission by AceCorp, LLC. High fructose corn syrup was not used in the manufacturing of this ONT.


posted by Misanthropic Humanitarian at
10:00 PM
|
Access Comments