« Open Thread
|
Main
|
EMT 02/04/17 »
February 03, 2017
O*N*T - MASH edition
Is Friday Dog day? I forget. I think CDR M knows but he is to computers as Ace is to carpentry, and tried to cook a pancake in his DVD burner. So while he tries to sort all that out and recover his ability to pr0n blog, I volunteered to do some emergency bloggery in a smart military blog.
Sit back, enjoy some home-made gin, and just try to ignore the thought that I might be wearing a dress that reveals way too much chest hair.
---
SF Guy suggest circle of homos to ensure Justice Ginsburg lasts another 4 years.
That'll make her 87 on President Trump's second innauguration. To shamelessly steal from some moron I forget the name of: I have no idea how old that is in people years.
When asked, Ginsburg politely declined their help, saying she'll stick with what's gotten her this far: Frequent naps, light meals, and after dinner a tall glass of dark rum and a good pipe".
---
Good thing nobody put out a political memo with crosshairs. I mean, this could have been much worse if the politicians or the press or our cultural "elites" were telling everyone that Trump was like, (I dunno, just spitballing here) Hitler or something, and actively encouraging sedition and violence.
---
For those that missed it: Zombie was at the riots.
---
My favorite moron comments today:
Robert Reich never finished Gestating because he got lost on his way from his mother's taint to her pouch. Posted by: garrett at February 03, 2017 11:40 AM (lZlWB)
...at this point, hasn't the left just pretty much become the brawl at the end of "Blazing Saddles"? Posted by: pahound at February 03, 2017 11:42 AM (L7Nrp)
---
My favorite MORON comments today:
Militant loony Sarah Silverman, during the Berkeley riots, tweeted, in effect, that the military should overthrow President Trump.

...Judd Apatow tweeted in reference to the Berkeley riots, "This is just the beginning. When will all the fools who are still supporting Trump realize what is at stake?"
Hey Judd: We'll realize just what is at stake when we find out every bullet used in defending ourselves from the seditious thugs you and your fellow militant nihilists encourage and defend cannot legally be dug out of the carcasses and glued to a trophy wall.
---
This ONT brought to you by TARP *.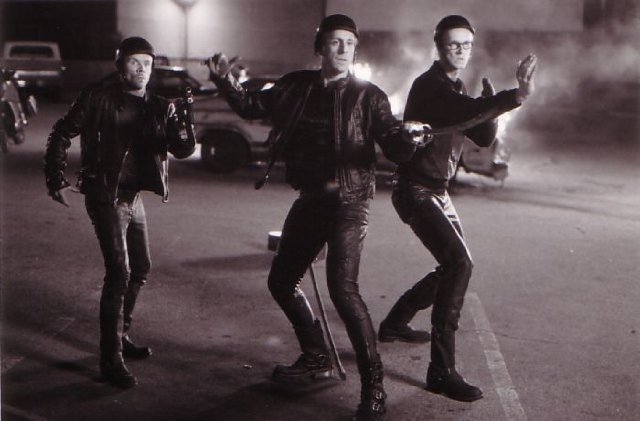 *thugs and rug-pissers

posted by krakatoa at
09:50 PM
|
Access Comments