« My Open Tabs (Open Thread Until Ace Shows Up)
|
Main
|
Ben Shapiro Crushes Clockboy In Court, Ably Defended By... Kurt Schlichter »
February 03, 2017
Aftermath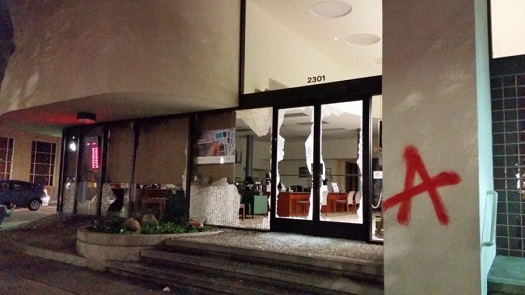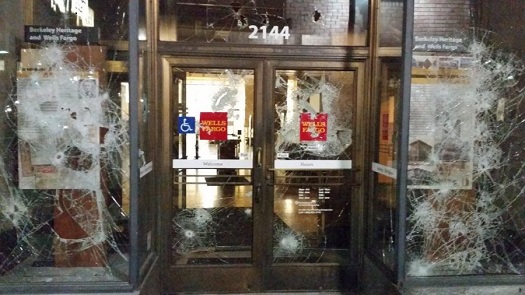 If I owned a business on Telegraph Ave. or Shattuck Ave in Berkeley and this is what happened to it, I would be might p*ed off at city officials who basically did nothing to stop the rioters from, well, rioting.
Actually, that's not quite true. That is, if I owned a business in Berkeley, I wouldn't be trying to demand better police protection, I'd be trying to sell it or move it somewhere else as fast as I could. Because I know that Berkeley PD does not have my back.
They arrested maybe one guy from the rioting. One. Arrest. The rest of the time, the cops stood around like potted plants and watched it happen.
And then when it was all over, UC Chancellor California Lieutenant Governor Gavin Newsom issued a weak-ass "we condemn all violence" statement, which I'm sure was a great comfort to the vandalized businesses as they swept up the broken glass and figured out how much it was going to cost to repair the damage.
I'm guessing that the "powers that be" who run things at UC Berkeley kind of wanted this to happen. Or, at least, they really didn't have much of an objection to it happening.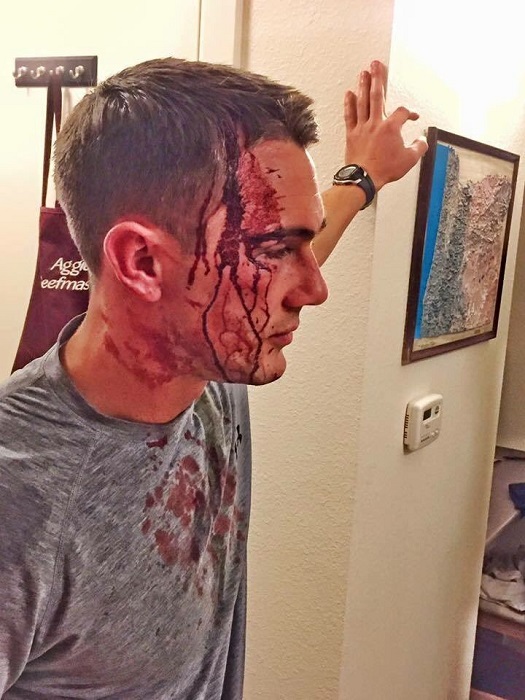 Trump Supporter Caught By Berkeley Rioters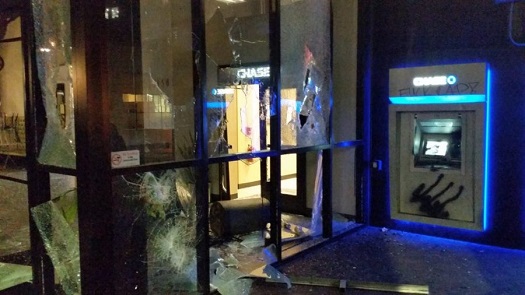 More Damage

And what does the Democratic Part think of all this?

Hey Howard, Guess What?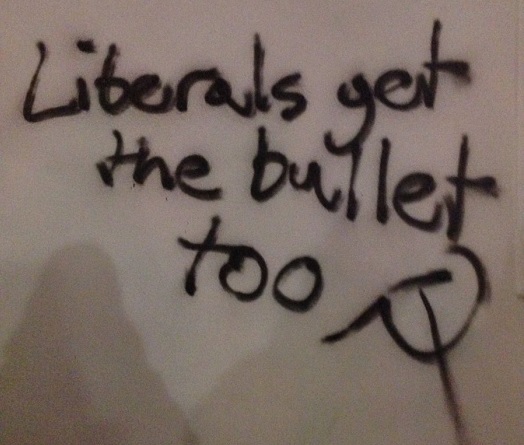 Graffiti at BAMFA building, Berkeley

And Remember:

I never get tired of reposting this clueless tweet from the terminally clueless Sally Kohn. Her totally unprescient observation makes Neil DeGrasse Tyson look like a genius.
------------------------
I'm going to repost this from the last thread: Zombie was at the riots and filed this report. With photos.

posted by OregonMuse at
01:51 PM
|
Access Comments