« Thread below the Gardening Thread: 4 February 2017 [KT]
|
Main
|
Ace of Spades Pet Thread »
February 04, 2017
Saturday Gardening Thread: February Frivolities [KT]
Hello, Horde. Anything interesting going on in a garden, yard or landscape near you? If you are thinking of taking up garden photography, The Telegraph has chosen winners in its International Garden Photographer of the Year contest. You can see the others, including the grand prize winner, at the link.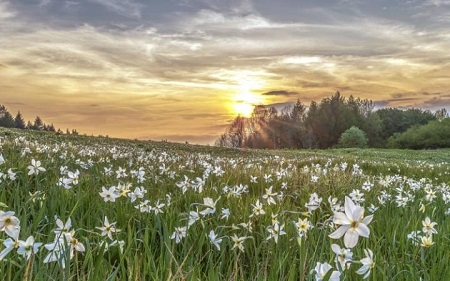 And have you ever wondered why there aren't more Anglo-Indian Gardens in Britain? I'm not sure I got the answer, but I did learn something about Rudyard Kipling's father. He was a museum keeper and art school principal in India.
Back in England, Kipling found an enthusiastic patron in Arthur, Duke of Connaught (Queen Victoria's favourite son). Connaught had become enthralled by all things Indian as a child, when one of his playmates at Osborne House on the Isle of Wight was the Maharaja Duleep Singh, the last maharaja of the Punjab. Connaught first met Kipling while on a visit to India.
But back to gardening. Here are some Anglo-Indian Elephant Statues. Not sure they would look quite right in my garden. Do you have any animal statues in your yard?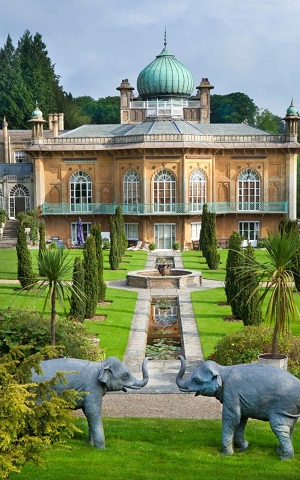 Our collectivist friends at Fedco Seeds are awarding gift certificates this year in their Cover Coloring Contest.
Meet Magic Molly, our cover's superhero. Trowel and weeder in hand, Magic Molly roams the cosmos rooting out corporate tyranny and planting the seeds of freedom. Channel your inner Kahlo, O'Keefe, or Gentileschi and let your talents and fancies roam the cosmos with Molly.
Better hurry. You only have until the end of the month. Your work could inspire the warehouse staff every day! Here's a patriotic entry.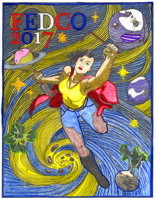 Magic Molly. Heh. Actually, if you buy a lot of seeds, Fedco can be a pretty good source. Shipping is high on small orders. They have added several varieties of short-season and upland rice this year.
French Marigolds
If coloring seems like too much to handle right now, French Marigolds are a good starter plant for kids or adults. Fedco has added Court Jester marigolds this year. An old variety. I get a kick out of it. If you are not a quantity seed buyer, you can get seeds from Eden Brothers. I also like Naughty Marietta. I think they make a nice couple.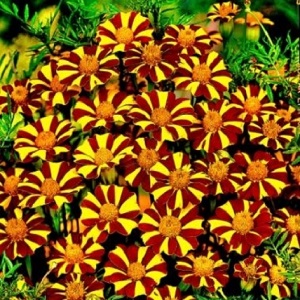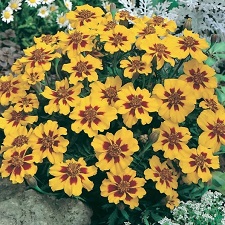 If you are really on a budget, Crosman Seeds carries Dainty Marietta. When it comes to double French Marigolds, I like the Bonita series, especially Carmen, and the Sophia series, like Queen Sophia. I'm not so much into the double cultivars with frilly, crested tops.
This isn't the first year I have had trouble locating Crosman's order form. I haven't ordered from them in a few years, and they have stopped sending me one automatically. If you can find it, you might also want to order some Romanette bush beans. They are about halfway between a Romano and an Oregon Lake bean. One of my favorites, and moderately heat tolerant.
I have never grown Fiesta French Marigold before. Looks pretty nice.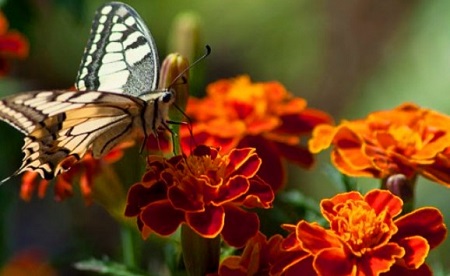 Gardens of The Horde
One of the plants Kindltot looks forward to in spring is Mock Orange. I think it is a native.
There are some flowering trees as well. I am lucky because in my front yard I have a Mock Orange, Philadelphus lewisii. It is nice yard shrub, as long as you keep it under control. Mine is not. Here, in my front yard it is strangling the rhododendron while in turn being strangled by the grape.

The branches are very tough and won't splinter but they tend to shatter if you pull them, especially when they get old, and this one I think I will get back under control with the chainsaw next month. The flowers are so fragrant though, and I hate to cut it back and lose a year of flowers. I can leave the windows open and I get the perfume in my bedroom.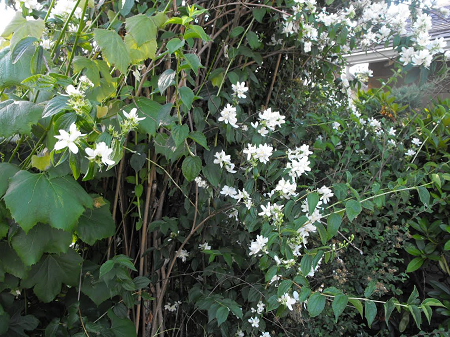 My grandparents had a mock orange shrub in Utah. The fragrance still reminds me of them.
Here in the Central Valley, we are feeling much better about gardening and farming because of the recent rains. We have missed the flooding others nearby have experienced, so far. Vacant lots, plowed or mowed for fire control last spring, are just going from the "golf course" look to the "meadow" look.
I'm going to try Baby Broccoli again this year. Are you planning or planting anything interesting? A new hot pepper for salsa, maybe?
Hope your weather is good enough to spend a little time outdoors this weekend.

posted by Open Blogger at
12:30 PM
|
Access Comments