« Man DESTROYS Women's March In One SAVAGE Tweet [Warden]
|
Main
|
The Morning Report 1/25/17 »
January 24, 2017
Tuesday Overnight Open Thread (1/24/17)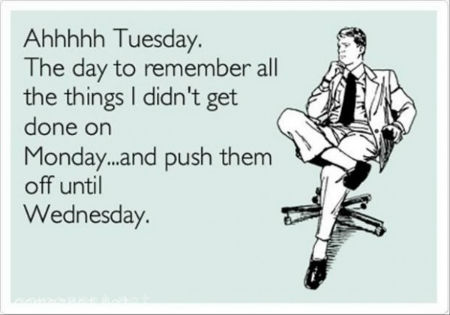 Quotes of The Day
Quote I

Whoever is careless with the truth in small matters cannot be trusted with important matters.- Albert Einstein
Quote II

America was not built on fear. America was built on courage, on imagination and an unbeatable determination to do the job at hand.- Harry S Truman
Quote III

The joy of hate reflects people who get off pretending to hate something, or hate you, in order to score political points. I call them the 'tolerati' - you know, a group of people who claim to be tolerant, except when they run into someone who disagrees with them. -Greg Gutfeld

In case you missed it, here is a prime example of "tolerati".

Maybe Ashley, Madonna & the rest of the "Tolerati" can take the Million Battleaxes March to the M.E. Do you think Madonna thinks about blowing up Mecca? Yeah, didn't think so.

The Tolerati. A rural WI county goes red. It wasn't the Russians defeating Hillary, it was Progressives fault.

"I think I had a little bit of denial going on when I saw these Trump signs everywhere," said Jean Accola, an artist who lives outside Durand and has been in Pepin County since 1980. "It was just hard to believe that decent people could vote for that man."
*****
The battle on illegal immigration is going to be interesting over the next two years. Texas Governor Gregg Abbott threatens Travis County, Texas on their sanctuary position.

Monday, calling her directive "dangerous" and "shortsighted", Governor Greg Abbott sent a letter to Travis County Sheriff Sally Hernandez threatening to cut state funding if she persisted in her refusal to enforce federal immigration laws. Travis county is one of the state's few liberal vestiges and home of state capitol, Austin.


The arbitrary enforcement led Abbott to remind Hernandez that her actions betrayed her, "oath and the residents of Travis County". "I, too, have taken an oath to, "preserve, protect and defend the Constitution and laws of the United States and of the State of Texas." And my primary duty as Governor is to ensure the safety and security of Texans," he wrote.
Common sense Americans have talked for years about leaving the United Nations. Congressman Mike Rogers (R-AL) has introduced a bill which would allow the US to withdraw from the UN.

The bill requires: (1) the President to terminate U.S. membership in the United Nations (U.N.), including any organ, specialized agency, commission, or other formally affiliated body; and (2) closure of the U.S. Mission to the United Nations.

The bill prohibits: (1) the authorization of funds for the U.S. assessed or voluntary contribution to the U.N., (2) the authorization of funds for any U.S. contribution to any U.N. military or peacekeeping operation, (3) the expenditure of funds to support the participation of U.S. Armed Forces as part of any U.N. military or peacekeeping operation, (4) U.S. Armed Forces from serving under U.N. command, and (5) diplomatic immunity for U.N. officers or employees.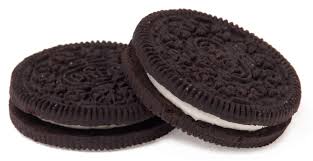 Did you ever wonder who invented the cookie? Did you take it one step further? Did you ever wonder who invented the Oreo Cookie? By using the time-honored business practice of stealing the idea from a competitor and then marketing it better than the original.

On April 2, 1912, the National Biscuit Company announced to their sales team that they were introducing three "highest class biscuits," in a grouping they called the "Trio." Two of the cookies, the Mother Goose Biscuit and Veronese Biscuit, didn't sell particularly well and quickly disappeared from the shelves. The third, the Oreo Biscuit, did. "Two beautifully embossed chocolate-flavored wafers with a rich cream filling," the Oreo Biscuit was sold in a yellow tin with a glass cover for approximately 30 cents a pound (about $7.13 today).
The ONT Musical Interlude

Today in 1953 Debbie's husband and Carrie Fisher's father, Eddie Fisher had the #1 song in the UK, "Outside of Heaven".
*****

He has been out of office since Friday January 20th. Unfortunately we are still finding out things he did in his waning hours of the presidency. That f*cking SOB has banned the use of lead ammo on Federal Land.

The latest Obama Administration executive action effectively bans all lead ammunition from federally owned land, meaning that non-lead ammo (such as copper and compressed metal projectiles) are now the only acceptable ammunition for any firearm.

The problem there (amongst others): states like California explicitly ban handgun ammunition that isn't lead based, saying it is "armor piercing." That sets up a nice little circular logic, the end result of which is that handguns are now effectively banned on federal land in California and similar states.
Don't want to waste time? Don't want to waste fuel? Avoid left turns. UPS does.

UPS have designed their vehicle routing software to eliminate as many left-hand turns as possible (in countries with right-hand traffic). Typically, only 10% of the turns are left turns. As a result, the company claims it uses 10m gallons less fuel, emits 20,000 tonnes less carbon dioxide and delivers 350,000 more packages every year. The efficiency of planning routes with its navigation software this way has even helped the firm cut the number of trucks it uses by 1,100, bringing down the company's total distance travelled by 28.5m miles – despite the longer routes.
CDC=Center For Disease Control & Prevention. CDC cancels conference on climate change. The ONT has no idea how climate change is part of disease control and prevention.

He has long tentacles. From Hillary Clinton's campaign to persecuting Jews during WWII, George Soros, Connoisseur of Chaos.

Now came the fulcrum of Soros's life and career. The bureaucrat who housed teenage György was assigned the task of confiscating Jewish land and property. Acolyte in tow, he went from house to house, making inventories for Nazi officers. It's unfair sweepingly to condemn those individuals, Jewish and Gentile, who, in order to survive, sometimes collaborated with evil. Still, most of those who did escape the Holocaust were tormented by pangs of remorse and survivor's guilt.............

Secretly you enjoy a Big Mac don't you? Now you can make them at home and use the secret sauce.

The ONT didn't know there were door-to-door salespeople anymore. There is probably a good reason. Genius Award Winner.

Part of this story is a genius award winner. The other part of the story is a Feel Good Story of The Day.

The second Feel Good Story of The Day.

Tonight's ONT has been brought to you by The Plant Cell.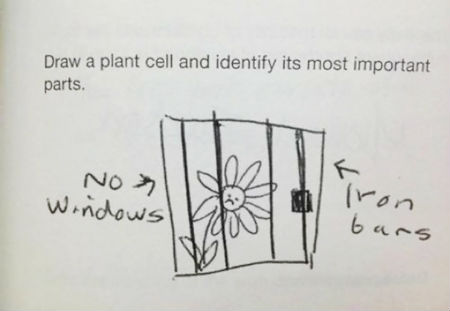 Notice: Posted with permission by AceCorp, LLC. Keep both hands on the wheel.

posted by Misanthropic Humanitarian at
09:45 PM
|
Access Comments