« EMT 01/22/17
|
Main
|
Sunday Morning Book Thread 01-22-2017 »
January 22, 2017
Open Thread for Politics
To keep the book thread on topic. Here is something below the fold for your morning schadenboners: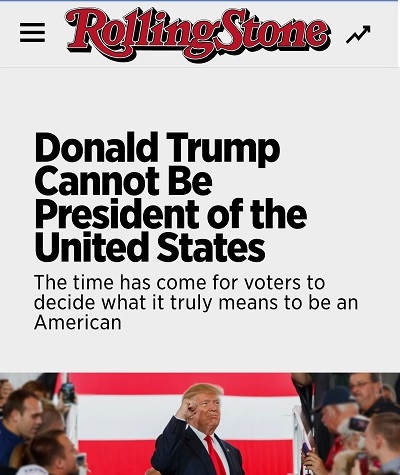 "...what it truly means to be an American"? Seriously? When did they ever care about that?
I think it's absolutely *adorable* how progressives are now wrapping themselves in the flag. They're all patriotic and shit.
Update: Billionaire George Soros has ties to more than 50 'partners' of the Women's March on Washington. In the NY Times, no less.
(h/t 'Wenda (sic)' for the NY Times piece)

posted by OregonMuse at
08:57 AM
|
Access Comments