« Thread below the Pet Thread: 21 Jan 2017 [KT]
|
Main
|
Saturday Afternoon Chess/Open Thread 01-21-2017 »
January 21, 2017
Ace of Spades Pet Thread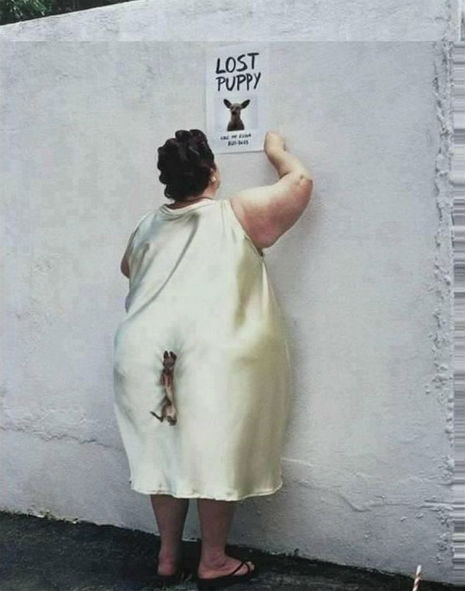 ........And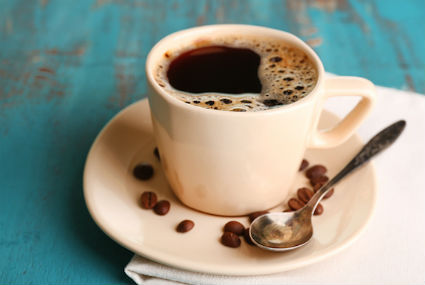 .........coffee.

Grab a beverage, a snack and your best behavior. It's time for the almost world famous Ace of Spades Pet Thread.
A Little of This. A Little of That

Let's take a look and see what the Horde has sent in.
Meet The Pet Morons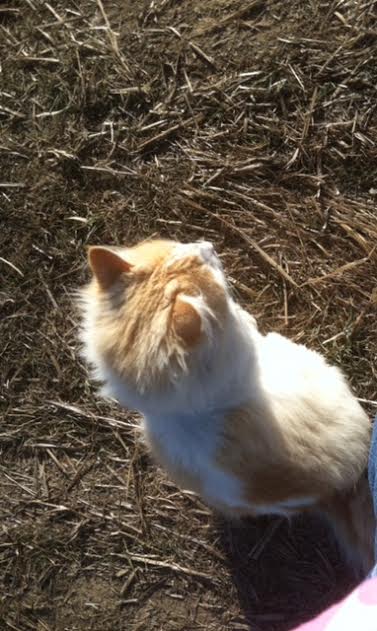 Our first pet is Orange Puff.
"this is orange puff who followed me all the way to the hay field. he's watching the baling being done anticipating all the mice he'll kill once i turn the bales in the barn.
he knows.
from concrete girl"
Thank you Concrete Girl
*****

Our next two entries are from Cat Ass Trophy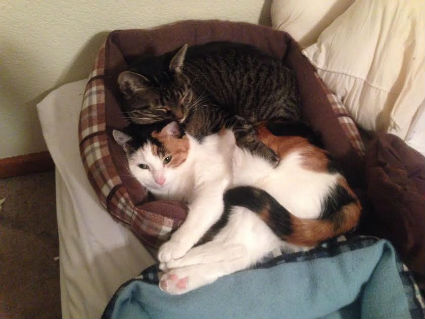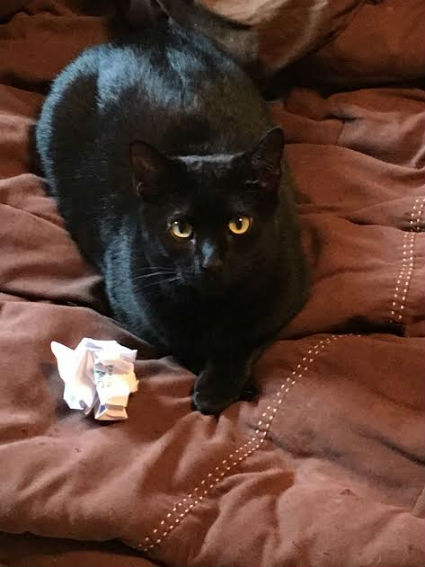 Here is what C.A.T has to say about these cats in the photos.
"This is Silas (B&W) the 21lb beast with little sister Cutie, a gray/orange dilute tortoiseshell pain in the butt. Busy keeping the possums at bay.
Lower picture is Cutie and Lancelot (the white idiot) in a q-tip showdown. Q-tips have to be kept in a locked cabinet because Cutie can break into most anything else to get the box."
Thanks for the photos.
*****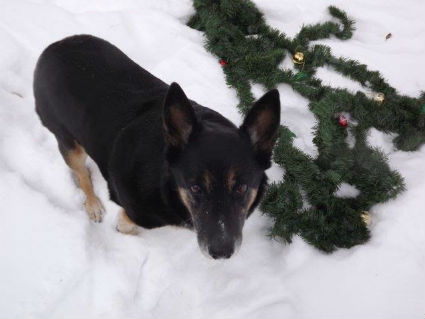 Our next pet is not in the holiday spirit.
"Hi-- This is our girl, "Baby", who is not at all interested in dressing up for Christmas. She's telling me I'm crazy to even ask her to sit next to these decorations!Nic is: JQ Flyover"
Thank you for the submission JQ Flyover.
*****

The next three photos come from Washington Nearsider.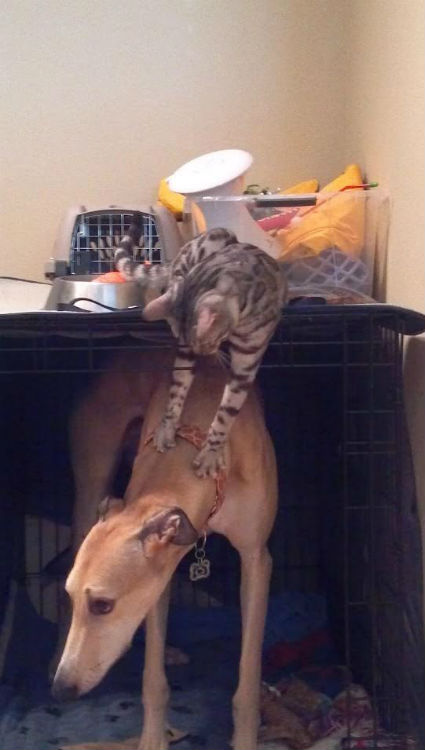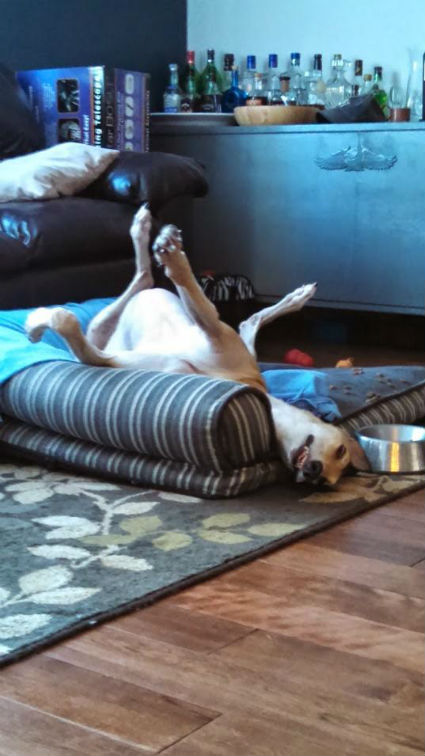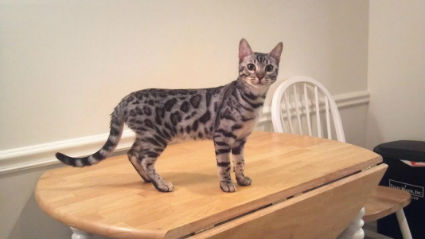 Here is the story about these fun looking critters.
"Washington Nearsider here. I've dropped into kind of a perpetual Lurk status, but want to get my pets up if I can.
I've got Milo the greyhound (pronounced Me-Low), who raced for 2 years, accumulating an impressive 2-64 record before finding a house where he could lay around. His callsign is 'Dummy,' and it's definitely a term of endearment. He's a quiet, kind soul who just wants to lay on his bed or in his crate (which is his safe-space, not his punishment), eat, and occasionally go outside to sprint in circles at around 38mph, shredding my yard with his enormous shovel-like paws.
There's also Ajax the Bengal (part Asian Leopard) who is more of a dog than Milo. The pic is him at a few months old. He's gotten quite a bit bigger, but alas, there aren't pictures... Ajax walks on a leash, comes when you call, plays fetch, et al. He LOVES walking in the snow, which is how I discovered he only leaves two footprints instead of four when he walks. He places his back paws precisely on the spot where his front paws went, ensuring silence as he stalks his prey. He's got a vertical leap that puts him on top of the fridge, from which he surveys his domain and plots my death.
I've sent a pic of each of them, and one of them... interacting. It's pretty much par for the course. Ajax runs shit, and everyone knows it."
Don't lurk so much, come out and say "Hi" more often.
*****

Speaking of lurkers. We have a lurker couple who submitted the following photos and their story.
"We love the Ace site, and the pet moron thread, and have attached below a photo of our Shetland sheepdog babies for the pet moron gallery of cuteness.

We (anonymous lurkers both) adopted Lucy and Tucker from our local Sheltie rescue group three years ago after our adopted Sheltie wonderdog Hunter passed away.
(Here is a picture of Hunter, taken in 2010.)"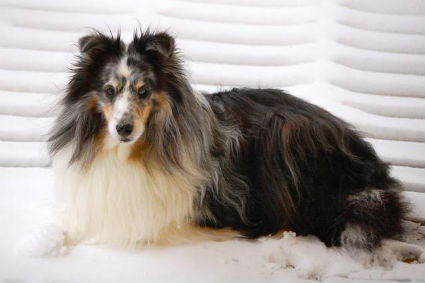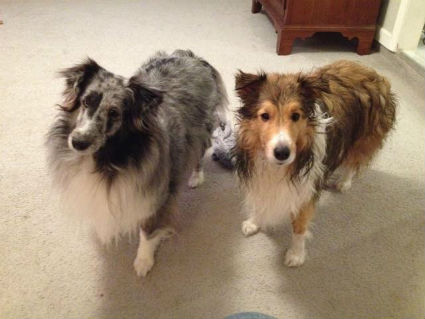 Lucy is a now 10-year-old blue merle female who lived in a crate her entire life before we became her humans. Near feral when we brought her home, Lucy had never had a bath; her skin and the insides of her ears were black with filth. It made us want to cry. Lucy is super smart and has turned into an incredible snuggle-bunny. She loves baths and is also very bossy, in a herding-dog sort of way. She hates to hear people sneeze; it makes her jump up and bark!
Tucker is a 3-year-old sable male. He was abandoned on a local Army base and the rescue group told us he was 2 or 3 when they got him. Wrong! He was only five months old. In addition, he had been hit by a car and had a fractured femur head, which we discovered after we brought him home. Tucker sailed through the surgery and now runs like the wind. We think he might be part Wookiee, as his vocalizations sometimes sound like Chewbacca. Tucker hates squirrels, deer and the doorbell with a white-hot passion.
Here are Lucy and Tucker. (Tucker looks a little damp in the photo because he had just fallen in the swimming pool.):
Keep up the good work!
Sincerely,
Anonymous Lurkers Tammy and David
*****

What a great bunch of pets this week. Thank you for submitting their photos and stories. We appreciate your patience while we get to each and every one of your pets.
We are always looking for pet photos, tips, stories, etc. Where? Why at petmorons at gmail dot com of course.
Here's hoping you and your pets have a great week.

posted by Misanthropic Humanitarian at
02:45 PM
|
Access Comments