« Seventeen Years Ago Today, the Little-Known Drudge Report Was BREAKING HARD....
|
Main
|
The Morning Report 1/18/17 »
January 17, 2017
Countdown Monday Tuesday Overnight Thread (1/16/17) (1/17/17)
What did you spend the day doing? The ONT hopes you were up to nothing. Really. A National Nothing Day.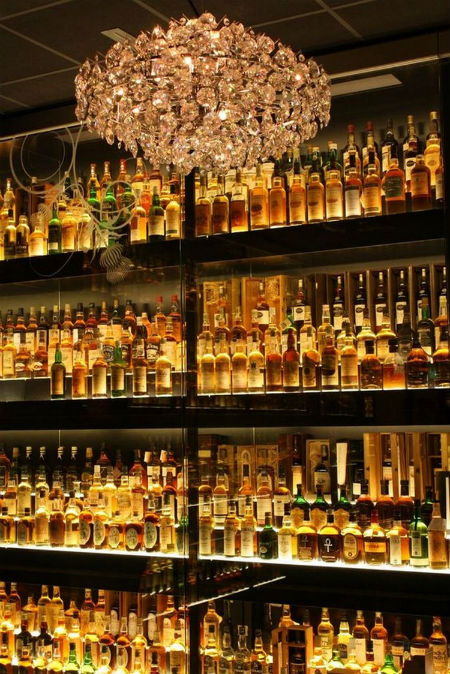 Tomorrow January 17th is a day that the Kennedy clan will celebrate.

Quotes of The Day

Quote I

Without tenderness, a man is uninteresting.-Marlene Dietrich
Quote II

Forgiving does not erase the bitter past. A healed memory is not a deleted memory. Instead, forgiving what we cannot forget creates a new way to remember. We change the memory of our past into a hope for our future.- Lewis B. Smedes
Quote III

We are healed from suffering only by experiencing it to the full.- Marcel Proust
Quote IV

We should measure welfare's success by how many people leave welfare, not by how many are added.- Ronald Reagan
As we celebrate Obama's last Monday in office, the damage he has done is substantial.

Entitlement programs such as Medicaid, Medicare, Social Security, and food stamps have gained tens of thousands of beneficiaries under the Obama administration.
Will Trump and the GOP(e) ebb the flow? Time will tell.

Say good-bye to the ATF? Bill introduced to disband the ATF.

"F Troop" has long been the red-headed stepchild of federal law enforcement, passed around from Treasury, to Justice, back to Treasury, and finally back to Justice. The ATF has been routinely accused of incompetence, abusive prosecution, corruption, and has been responsible for a number of major controversies, including the Ruby Ridge siege, the Branch Davidian siege, and the smuggling of weapons to the Sinaloa drug cartel under Operation Fast and Furious and other alleged gun-running operations in other states that have never been adequately investigated.

The nation will be a better place. Goodbye Loretta Lynch, don't let the door hit you in the ass on your way out of office.

Do you have children attending American University? Someone does and they are wasting their money.

"If it is determined that Russian efforts did indeed put Trump over the top in an incredibly close election, then the next step would be to pass a constitutional amendment requiring a one-time special election to be held as soon as possible," Edelson wrote.
Perhaps "Professor" Edelson should review and digest tonight's Quote of The Day III.
Donald Trump's original campaign promise was to build a wall. See where the fence could be built.

Trump and congressional Republicans say they could use a 2006 law signed by President George W. Bush called the Secure Fence Act that mandated a minimum of 700 miles of "physical barrier" on the southern border without specifying any particular location where fencing must be built.

The Monday night Food Thread When in Canada, do as the Canadians. At least it isn't Salsa Polar Bear.
The ONT Musical Interlude
Ronnie Milsap birthday January 16, 1946.
*****

You to can become part Jack Bauer part MacGyver. Turn everyday items into weapons. Some of them are pretty handy if you're attacked in the kitchen.

Do you have hairy palms? Have you gone blind? Diseases caused by masturbation. In 1760 it was settled science.

The 2015 edition of Diseases Caused by Masturbation was originally titled L'Onanism. Dissertation sur les maladies produites par la masturbation.

The book recounts stories from his own patients and from the patients of other renowned European doctors to support his claim that masturbation is deleterious to a person's body and mind. Tissot also uses quotes from the ancient physicians, such as Galen and Celsus, as well as the most noted doctors of his day, such as Herman Boerhaave, to further strengthen his claim.

We've all met someone who is annoying. Have you ever met someone so annoying that citizenship was not awarded to them? Meet Nancy Holten. One bad ass annoying PIA.

Nancy Holten, 42, is a self-described animal rights activist who has campaigned against the Swiss tradition of cow bells, calling them cruel.

Despite living in the country since the age of eight, and speaking fluent Swiss German, local residents vetoed her application of citizenship, saying they were "fed up" with her challenging their traditions.

These kids don't have hairy palms. Plus eating carrots in their chili has given them great eyesight. Check them out the Yahoo Group.

News tips? Loose change? Extra paper clips? Yeah, they can go here. Or here, petmorons at gmail.

Fanatic? Idiot? moron? Genius?

Exercise is good. Exercising with food product is not. Genius Award.

The Feel Good Story of The Day

Tonight's ONT has been brought to you by Duct Tape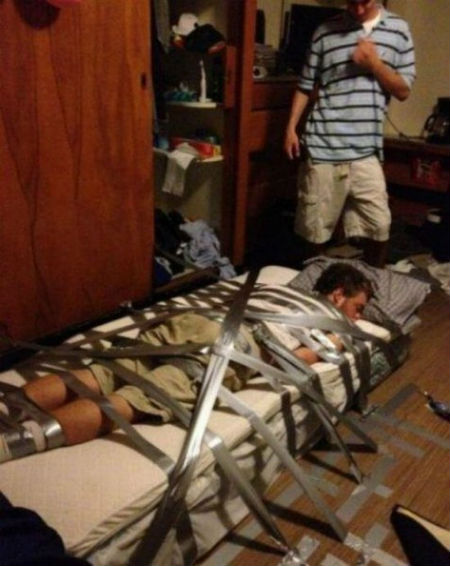 Posted with permission by AceCorp, LLC. Don't procrastinate, The Clinton Global Initiative is having one hell of a going out of business sale. All sales final. No checks accepted.
{This particular ONT was originally prepared for Monday January 16th. However, a different ONT showed up in its place. It was not a mea culpa on The ONT's part. For every action, there is an equal and opposite reaction. }

posted by Misanthropic Humanitarian at
09:58 PM
|
Access Comments