« Obama Quietly Leaks That He's Ending "Wet Foot, Dry Foot" Asylum Policy for Cubans
|
Main
|
The Morning Report 1/13/17 »
January 12, 2017
Thankfully Thursday Overnight Open Thread (1/12/17)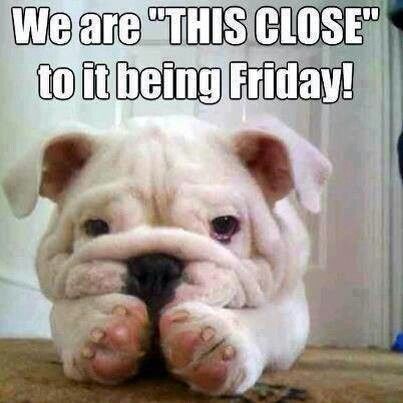 Quotes of The Day
Quote I

If people think nature is their friend, then they sure don't need an enemy. Kurt Vonnegut
Quote II

If we do not discipline ourselves the world will do it for us. William Feather
Quote III

Quality is not an act, it is a habit. Aristotle
And if you don't succeed at first...........

Quote IV

When the sword is once drawn, the passions of men observe no bounds of moderation. Alexander Hamilton
And this be our motto: 'In God is our trust.'
And the star-spangled banner in triumph shall wave
O'er the land of the free and the home of the brave!
Last Thursday a man named Taylor Trupiano of Roseville, Michigan did what a lot of people do in cold climates.

He walked out of his house, started his car, turned on the heat, and went back inside for a few minutes while his engine and vehicle interior warmed up.

According to Mr. Trupiano, he was only inside for about 7 or 8 minutes.

But by the time he came back to his car, there was already a parking ticket on his windshield– with a fine totaling $128.

Some local police officer had apparently driven by, noticed the vehicle was unattended, written up this heinous infraction, and left.
There are so many things wrong with this story.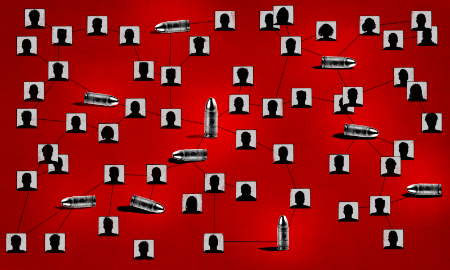 There are models to track and predict the next victims of gun violence.

Gun violence moves through a city the way a virus moves the body: predictably, but with uncanny precision. New research suggests "virus" patterns can be spotted and possibly help predict and even prevent shootings. But questions remain of whether this can be done ethically, and, most crucially, who can be trusted with this predictive technology.

The significant other left you? The dog won't play with you? Depression hotline put you on hold? If so you may work for Comcast.

Despite a steady drumbeat of promises and efforts to improve its reputation, Comcast remains among the least-liked companies in American history. A new survey from 24/7 Wall Street combines data from the American Consumer Satisfaction Index, JD Power and Associates and a Zogby Analytics poll, and lists Comcast as the "most hated company in America." Comcast had made some small strides in the ACSI rankings last year, but even with minor improvements still consistently battles Charter for last place in most customer satisfaction and service studies.
The ONT Musical Interlude
January 12th 1974, the Number 1 song in the country.

Ray Price January 12, 1926 - December 16, 2013
*****

Have some spare time on your hands? Extra cash you don't need? You can sue the CIA for a list of poisons it uses.

Fortunately, there is now a solution: The law firm of Mark S. Zaid has agreed to represent Porup in a lawsuit for the documents pro bono - Porup just needs to raise the $500 filing fee.

As a freelance reporter, that's still a barrier, but even more fortunately, our friends at the Freedom of the Press Foundation have offered to cover half of that fee, meaning now Porup is just trying to raise $250 to make his lawsuit a reality.

You can donate below, and track the requests progress on the request page. Any funds raised over the $250 needed will be set aside to fund future requests for national security related information.
The ONT's unofficial-official position, we wouldn't want to be on the wrong side of the CIA.
*****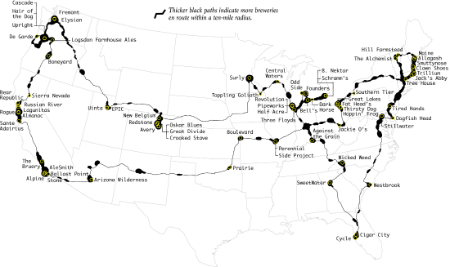 Does this sound like a trip of a life time? Would this be on your bucket list? Top brewery road trip.

Community beer and brewery review site RateBeer puts out a list every year of the top 100 breweries in the world, "according to reviews taken last year and weighted by performance within and outside of style, balanced by indicators of depth." From this year's list, 72 of the breweries are based in the United States.

This sounds like a great road trip.

The ONT isn't quite sure how these morons got a bike wrapped up in a fence. Never wrap electric fence around a bicycle.

News tips, loose change and Velveeta coupons can be sent here. Or here petmorons at g mail.

Crossbow/Longbow. Mary Ann/Ginger. Ford/Chevy. Ink/No ink, oh and Genius Award Winner.

Nothing wrong with second chances. The Feel Good Story of The Day.

Tonight's ONT has been brought to you by the lack of supervision.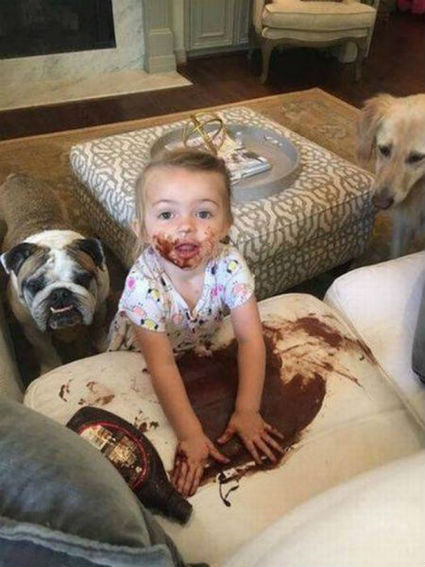 Posted with permission by AceCorp, LLC. Any semblance to sanity is purely fictional.

posted by Misanthropic Humanitarian at
10:04 PM
|
Access Comments