« Open Thread/TV Recommendation
|
Main
|
The Morning Report 1/10/17 »
January 09, 2017
Monday. God It's Monday Night Overnight Open Thread (1/9/17)
Quotes of The Day
Quote I

Reputation is what men and women think of us; character is what God and angels know of us. Thomas Paine
Quote II

The greatness of a man is not in how much wealth he acquires, but in his integrity and his ability to affect those around him positively. Bob Marley
Quote III

The theory of Communism may be summed up in one sentence: Abolish all private property. Karl Marx
Filed under the category of, it's none of your f*cking business.

The Environmental Protection Agency is asking all its employees whether they are straight, gay, or "something else" in an effort to create a more "inclusive" workplace.

The Washington Free Beacon obtained a copy of the agency's Sexual Orientation Gender Identity (SOGI) survey, which is part of a pilot program to voluntarily collect information on its employees.
Do you want an inclusive workplace? Show up on time? Leave your politics at home? Do your damn job properly? h/t Isophorone Blog via Twitter.

Their hearts were in the right place. Their permits weren't.

Hegarty says officers told the group last week they'd need a permit but they chose to violate a city ordinance.

The authorities have a point. Unless one is trained in the proper handling and storage of food, there is a danger in distributing it. Some foods must be handled carefully, or there is a risk of deadly diseases. That's why most restaurant employees must complete a course in food safety.

But to arrest people trying to make a difference? This seems excessive, even if the activists wanted to get arrested to make a point. And authorities have used the ordinance to shut down children's lemonade stands and other efforts by kids to make a few bucks. There is an element of overkill in ordinances that look to protect the public from consuming spoiled or tainted food.

What happens when a public official fouls up big time? Sometimes they lose their re-election bid? They might be fired. Seldom are they prosecuted. Often times they are protected by Sovereign immunity a legal doctrine by which the sovereign or state cannot commit a legal wrong and is immune from civil suit or criminal prosecution.
However, a certain Baltimore, MD State's Attorney is finding it difficult to hide behind this shield.

Baltimore State's Attorney Marilyn Mosby was handed some bad news last week, and it could be just the beginning of her problems.

U.S. District Judge Marvin J. Garbis ruled that certain portions of a civil lawsuit filed against the prosecutor could proceed. Garbis maintained that the claims of malicious prosecution, defamation and invasion of privacy by five of the six officers charged in the death of small-time hood Freddie Gray in 2015 may move forward, according to The Baltimore Sun.

Parenthood. A tough job. Often it is a job sought out, sometimes it's not. Nevertheless a parent owes his child love, discipline and guidance/direction. Don't blame me or my kid for thinking your cross-dressed child is weird.

You're either a boy or a girl, period. Efforts to deny biology aside, the vast majority of the world still recognizes male and female when they see it. Cross-dressing is weird, and you can expect people to react accordingly.

Hell has one more resident. Good riddance Akbar Hashemi Rafsanjani.

Do you dread going to the dentist? If you do, what do you dread? Needles, drills? The days of fillings could be over after scientists find a drug stimulates stem cells in teeth.

Fillings could be consigned to history after scientists discovered that a drug already in Alzheimer's patients can encourage tooth regrowth and repair cavities.

Researchers at King's College London found that the drug Tideglusib stimulates the stem cells contained in the pulp of teeth so that they generate new dentine – the mineralised material under the enamel.
The ONT Musical Interlude
*****
*****

Tonight's ONT Musical Interlude has been brought to you by the Montreal Motorist Club Curling Club.

All good things must come to an end. California's tunnel tree is no more.

This sounds like a Moron bar. Brooklyn bar offers to get rid of that pansy-ass man bun.

Speaking to Brokelyn, Boobie Trap co-owner Kristen North said, "I don't think they're cute and just think I've seen way too many of them last season and want to help along a new style sensation." Though as of January 3 no one had taken up the offer, North said that if anyone did, the bar would film the impromptu haircut.

While we are on the topics of Morons, Jeeps, poles and pole dancers. Quite the send off.

A man in Taiwan organized 50 relatively tasteful Jeep-top pole dancers to perform as part of his politician father's funeral procession. *gets choked up* I'm sorry, it's just so touching.
Winter isn't your season? It's too cold? It's too snowy? Don't have enough daytime? Quit your bitchin'. You could be living in Oymyakon.

Positioned deep in Siberia, the village of Oymyakon holds the distinction of being the coldest permanently inhabited place on Earth.

Just a few hundred miles from the Arctic Circle and reaching record lows of -96.16 degrees Fahrenheit, one is forced to ponder not only why, but also how the villagers of this remotest of remote locations survive.

Ooops. I thought you patted him down! No, I thought you patted him down. Genius Award. It looks like the award will be a shared award.

A chance meeting of 2 people changes the world. The Feel Good Story of The Day.

Who wears short shorts? Find out at the Yahoo Group.

News tips, complaints, loose change and tire stem caps can be sent here. Don't tweet? You can send the same things to petmorons at g mail.
Tonight's ONT has been brought to you by Happiness.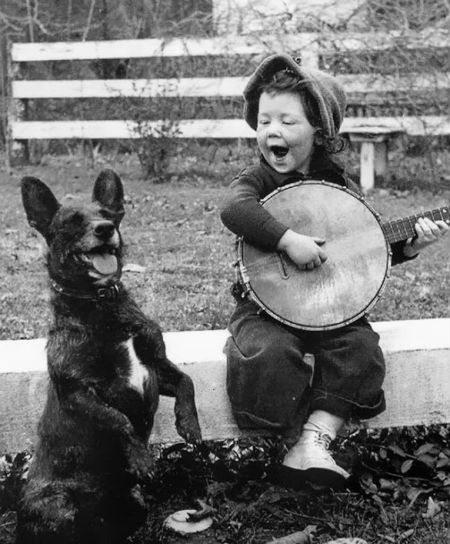 Posted with permission by AceCorp, LLC. Tampering with The ONT may result in Serious Consequences.

As usual, the current staff of The ONT, is a day late and a dollar short.
Weekly commenter stats 1-8-2017
Top 10 commenters:
1 [508 comments] 'Soothsayer Pro Elite' [71.34 posts/day]
2 [389 comments] 'TheJamesMadison'
3 [377 comments] 'logprof'
4 [362 comments] 'garrett'
5 [348 comments] 'Miley, the Duchess'
6 [330 comments] 'Chi'
7 [318 comments] 'rickb223'
8 [310 comments] 'Slapweasel, (Cold1), (T)'
9 [301 comments] 'Aetius451AD'
10 [297 comments] 'Christopher R Taylor'
Top 10 sockpuppeteers:
1 [110 names] 'Duncanthrax' [15.45 unique names/day]
2 [48 names] 'an indifferent penguin'
3 [42 names] 'Steve and Cold Bear'
4 [39 names] 'Insomniac'
5 [37 names] 'Bertram Cabot, Jr.'
6 [37 names] 'andycanuck'
7 [31 names] 'logprof'
8 [31 names] 'Mike Hammer, etc., etc.'
9 [31 names] 'tu3031'
10 [28 names] 'freaked'


posted by Misanthropic Humanitarian at
10:16 PM
|
Access Comments