« Thread below the Gardening Thread: G'day Mate [KT]
|
Main
|
Ace of Spades Pet Thread »
January 07, 2017
Saturday Gardening Thread: Going Wild in Oregon [KT]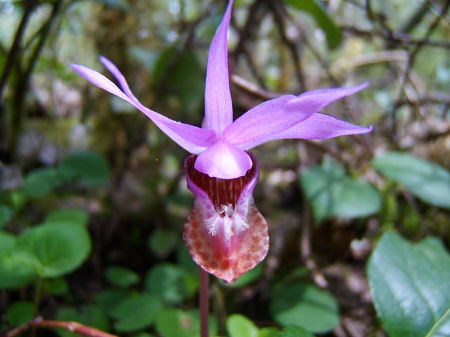 The astute J.J. Sefton linked a report yesterday morning on the atmospheric river, or Pineapple Express, headed toward California. And in the ONT, CDR M reported on wild weather forecased for the South. The first precipitation from the Pineapple Express has already reached us. Lots of snow in other parts of the nation. Not much (outdoor) gardening going on, I would guess.
Fortunately, the most adventurous, inventive and observant Oregon gardener on the Saturday Gardening Thread, Kindltot, has provided us with some reminders that spring will come someday. The flower in the inspiring photo above will be discussed in a future episode. We have enough spring photos for more than one week!
Without further ado, here's Kindltot:

I live in Oregon, in the Willamette valley, and the best time to find wild flowers in the late Spring and the Early Summer. When high Summer rolls around we don't have many wild flowers left. During the Spring though there are lots of wonderful discoveries. One of the things my Mom loved to do was to look for wildflowers. One of the reason I am focused on them is from Mom telling me about them.

For a couple of years I had a friend who lived halfway up Chehalem mountain, outside of Newberg, and I would go out there and wander around. I also am the sort of person who loves to get down in the weeds and take close shots with a camera, so the small wildflowers are fun for me to photograph.

Anyhow, the first one and the second one give a nice view of the area in the hills above Newberg.
Chehalem Lane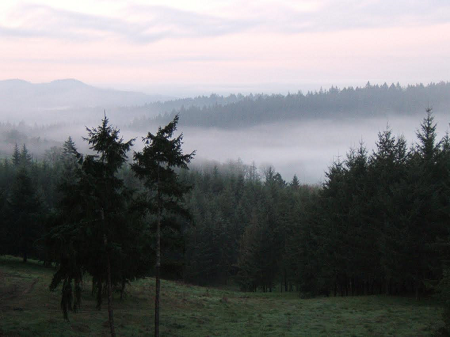 Chehalem Mist
I am already starting to get a better idea what gardening is like where Kindltot lives.
I will go through some of these pictures sort of in time sequence. Most of the wildflowers have regional names so I add the Linnaean names as well.

Around here the first real flower in the early Spring is the Indian Plum, Oelmeria cerasiformis. I am told it is the first nectar flower around and the native bees, mostly leaf-cutting bees and solitary burrowing bees, depend on these flowers to get started in the early spring, and when they are not present in the landscape the populations of the bees are reduced. It is hard to believe because the early Spring weather is so cutting and miserable when they flower I would think the bees would need extra parkas to go out at all. The Indian plum has lovely green leaves, and are also and early forage plant. The soft leaves tend to smell like watermelon rind or cat pee, depending who you ask. The fruit is supposed to be tart, but tasty. I wouldn't know because the birds eat them all by the time they are half ripe so I never tried one.

I am also told you can start them just when they just start breaking bud in the spring by cutting a whip and sticking it in the mud. Later in the season you can dig them up with roots too. I have tried but I haven't been successful. I want one on my fence line on the possibility that it will attract wild bees to help pollinate my fruit trees.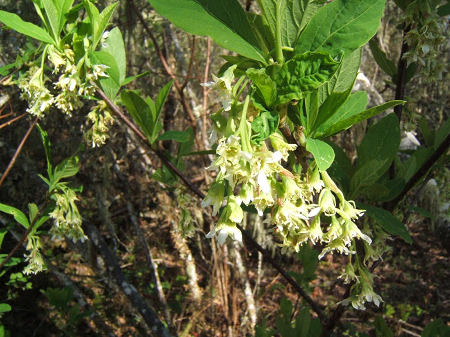 Indian Plum
I have a sister who lives in Oregon, and I have read a little about the wild bees there. Apparently, they are active earlier in spring than honeybees. You can buy bees and tubes for some species to nest in. The kinds of bees they sell will not live where I do. We do have some leaf-cutting bees here. They were used to pollinate seed alfalfa a few years ago. Haven't seen seed alfalfa planted much around here lately.
Back to Kindltot:
One of the wild violets here is the yellow stream violet, Viola glabella - at least that's what I think it is. .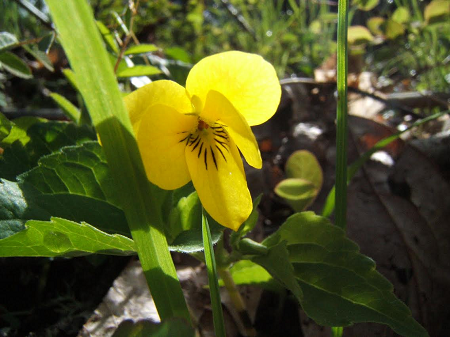 Stream Violet
I have never seen a yellow violet in a garden. I have seen them in the mountains.
We called them yellow violets when they were in Mom's garden or dog violets in the woods. They show up in the underbrush and in the plants in wet spots, like stream sides.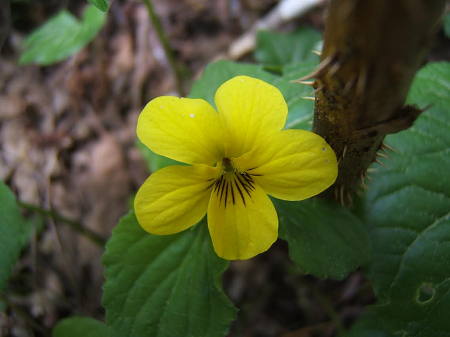 I am wild about violets. Looks like "dog violet" is a generic term for an unscented violet. But J.L. Hudson used to sell seed for a scented yellow violet. Can't remember which species.
This is already fun and we haven't even gotten to Kindletot's wild lily photos. Tune in again next wee.
Thanks, Kindltot!
Gardens of The Horde
Most of my rain preparation has been rigging up and securing extra protection for our partly-feral Garden Kitties. Anything going on in your yard or garden? I am foraging some chickweed and lamb's quarters. Digging up annual nettle and other weeds.
Doing any indoor gardening? I am starting some greens. Thinking about starting some tomatoes. Spring is coming . . .
Stay safe in the storms.

posted by Open Blogger at
12:30 PM
|
Access Comments