« Shoe, Meet Other Foot
|
Main
|
The Morning Report 1/9/17 »
January 08, 2017
Sunday Overnight Open Thread (1/8/17) I Mailed It In Edition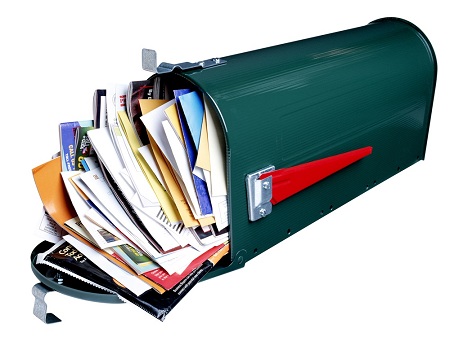 *****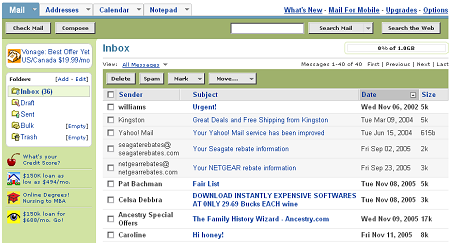 *****

Quotes of The Day
Quote I

If you have 'too big to fail' for cities or for states, and they believe they'll be bailed out, they'll continue to make unwise decisions. Rand Paul

Quote II

Solitary trees, if they grow at all, grow strong. Winston Churchill

Quote III

Behind every great man is a woman rolling her eyes. Mike Pence
-Even not so great men.-
Quote IV

The act of saying "Fuck you" to any mortal man who would claim dominion and authority over you is the first act of a free man. Not a free man on paper, but a free man in fact. Ace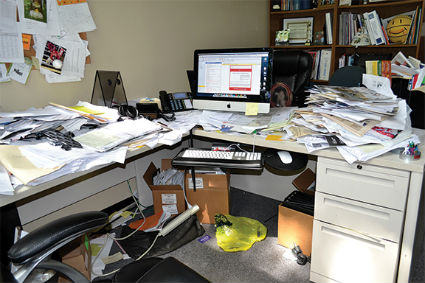 Does this look like your desk? It's time to do something about it. Tomorrow, Monday January 9th is National Clean Off Your Desk Day.

On this day in history, January 8th, 1964 LBJ declared "War on Poverty" We lost. Waive the White Flag and lets start over again. Welfare wan't meant to be a generational inheritance.

Have you ever heard the phrase, "Because of _______________ we can't have nice things? Well, it appears to be a world wide issue. h/t CBD

THE STREAKERS OF MACHU PICCHU
"Don't get naked here" used to be an unnecessary addition to the rules at Machu Picchu. Now they print the request on the back of each ticket.

Peruvian authorities don't know how Machu Picchu got on the "naked tourism" list, but they are eager to get it off. Park attendants have seen so many backpacker behinds that they've officially labeled nudity at the site a "threat" to cultural heritage—and are considering banning foreign tourists to the site without official guides.
If you're traveling in Asia and sight seeing isn't your thing. You can always have elevator races. High speed elevators and the cut throat business environment. h/t CBD

Are you handy? Looking to make a little extra money? This might be the website for you. Patents that have expired. Here's your chance not to be looking over your shoulder in the workshop.
The ONT Musical Interlude

On this day in 1956 Elvis Presley's "Don't Be Cruel/Hound Dog" single goes #1 & stays #1 for a record 11 weeks (for a single)
Just a good song, with a different take.
*****

Here at the AoSHQ we joke about the "Pajama Boys" of the world and the kids that live in their parent's basements. Why do they live there? Is student debt an issue? Interesting study behind young adults boomeranging home.

College completion rates have a stronger association with the boomeranging effect than student loan debt. Young adults who did not finish their two- or four-year college have at least a 40 percent higher risk of returning home than those who graduated, likely due to limited options to find a job without a degree.

The authors also found that young adults who have successfully transitioned into adult roles, such as those who are co-habiting or are married, or are homeowners, as well as those who have found success in the labor market, are less likely to move back in with their parent(s).
Political correctness. It points us to a not so pretty picture.

In a well-known paper written after World War II, the philosopher Karl Popper laid out a stark dilemma for societies: they can settle members' disagreements only through argument or violence. Totalitarian and utopian societies are those that opt for the latter. They prefer the use of force to the more uncertain process of argument.

The society that embraces argument over violence, by contrast, is what Popper called the "open society." The American system was conceived as one such open society, but, as many of its early thinkers warned, if Americans lose the virtues that make an open society possible, they will open the way to tyranny.
See Quote IV again.

Apple a lifesaver, Windows not so much? MacBook may have saved man in Ft. Lauderdale shooting.

A bullet travelling toward Steve Frappier's back was stopped by his backpack and the aluminum frame of his Apple MacBook. The man told CNN's Anderson Cooper on Friday, "The backpack saved my life. [I] dropped and the backpack was still on my back and I was turned in such a way where that at one point when the shooter shot toward my direction … there was a bullet that ricocheted."

Science doesn't always have to involve curing cancer, debating climate change or a host of other topics in the news these days. Sometimes it can be as simple as music.

On a Friday night in December, I sat in a small room with 33 other audience members, each of us accompanied by a dancer in black. The dancers pulled out blindfolds and covered our eyes, and for a brief moment, all was dark and quiet and freighted with anticipation. Then, as a chamber ensemble began to play Claude Debussy's String Quartet in G minor, the dancers began to "play" the music on our bodies.

When the music soared, the dancers lifted our feet to mimic the sense of weightlessness. When the music was playful, they tickled our forearms. And when it pressed in intensely, the dancers squeezed our shoulders and rocked our heads.

At times, they held scents near our noses, and wafted a wind across us, and even pressed evocative morsels of food into our mouths—truffle cheese with pop rocks, fizzing as the music rose—as if our entire bodies could be recruited into feeling the mad sensuality of Debussy's work. As if the idea was to bring us inside the music itself.

Not all Geniuses reside in Florida. Arizona woman fought the law. And of course, the law won. Genius Award Winner.

Waste of taxpayer's money or Today's Feel Good Story of The Day? You decide.

Here is another decision on a possible feel good story of the day. Is he an enabler or is this a Feel Good Story of The Day?
ONT tips, loose change and hand warmers can be sent here. Don't tweet? That's fine, same things can be emailed to the ONT at petmoron at gmail.

The Ace Kids are looking for roommates and/or bails bondsmen.
*****

Tonight's ONT has been brought to you by Universal Truth: Kids Will Be Kids.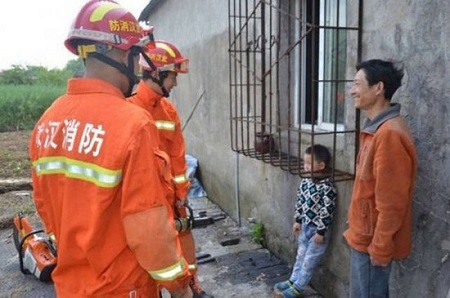 Posted with permission by AceCorp, LLC. Do not place hands in your mouth after handling The ONT.

posted by Misanthropic Humanitarian at
10:39 PM
|
Access Comments