« New Year's Evening Open Thread
|
Main
|
The Morning Report 1/2/17 »
January 01, 2017
Sunday Overnight Open Thread (1/1/17) Happy New Year Edition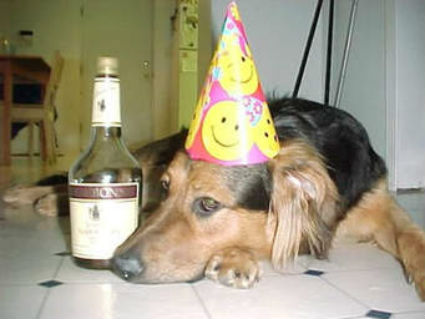 Happy New Year Morons!!! Did you survive last night and this morning?
So, you were out drinking. What were you drinking? Valu-Rite? Beer? Wine? Champagne? Maybe you had MONKEY GLAND? Or HOT INVALID PUNCH? 10 disgusting classic cocktail names.
Drink up.

In case you missed it, Mariah Carey did not have a good start to the new year.

Speaking of New Year's resolutions, did you make any? Was one of them a weight/eating resolution? Meet Mabel Wolf of Brooklyn.

March 1934: Forty-year-old Mabel Wolf of Brooklyn showed up at Kings County Hospital complaining of acute stomach pain and a loss of appetite. An x-ray revealed the presence of a large clump of metallic objects in her stomach. In a subsequent hour-long operation, surgeons removed 1,203 pieces of hardware from her stomach. The objects weighed a total of one pound, three ounces. Amazingly, they hadn't done her any serious harm.
The Dave Barry year in review.

In the future, Americans — assuming there are any left — will look back at 2016 and remark: "What the HELL?"
h/t bluebell
Quotes of The Day
Quote I

People don't notice whether it's winter or summer when they're happy. Anton Chekhov
The ONT calls Bull Shit. Would you agree?
Quote II

Winter is not a season, it's an occupation. Sinclair Lewis
Quote III

"In wine there is wisdom, in beer there is Freedom, in water there is bacteria."
― Benjamin Franklin

Once an asshole, always an asshole. The JEF won't be going quietly into the sunset. What are the odds that the new POTUS will put up with his bullshit?

John Friggin' Kerry, the face of modern Antisemitism .

In a speech delivered Wednesday, that was supposed to be the pièce de résistance for one of the dumbest men to take up space in the political class, John Forbes Kerry declared himself an anti-Semite. He was not that polite about either. If he had simply said, "I hate Jews" that would be better than what he actually said. Specifically he said, "Israel can either be Jewish or democratic, but it cannot be both." In other words, he hates the very concept of Judaism, not just a particular manifestation of it.

Not to be outdone by TFG and JFK. Canada's P.M. is on holiday. As Canada begins celebrating "once-in-a-lifetime" anniversary, Trudeau is in some other country on holiday.

You can call it global warming. You can call it climate change. And according to a multitude of loud mouths the science is settled. Science is never settled. The climate change skeptics are making themselves heard.

In the world of climate science, the skeptics are coming in from the cold.

Researchers who see global warming as something less than a planet-ending calamity believe the incoming Trump administration may allow their views to be developed and heard. This didn't happen under the Obama administration, which denied that a debate even existed. Now, some scientists say, a more inclusive approach – and the billions of federal dollars that might support it – could be in the offing.

California is at the forefront of climate change fight. Good luck with that leadership.

So, good luck California! Unless you can come up with some kind of technological innovations in electricity delivery that no one has thought of yet, if you really want to get to 60% reductions in carbon emissions you are likely to face electricity bills at least three to five times what others in the U.S. face. And maybe ten times! But you can console yourselves that you have made world temperatures 0.0045 deg C cooler than they would have been by 2100.

What's the biggest problem with the bureaucrats in Washington D.C.? The ONT's opinion is that our employees have gone to school and then straight into the government gravy train. Perhaps after school they should live in the real world. What real world would you suggest? Well, how about Alaska.
The EPA wants Alaskans to stop burning wood.

The problem is, there's no replacement for wood-burning stoves in Alaska's interior. Heating oil is too expensive for a lot of people, and natural gas isn't available. So they've got to burn something. The average low temperature in Fairbanks in December is 13 degrees below zero. In January, it's 17 below. During the coldest days of winter, the high temperature averages -2 degrees, and it can get as cold as -60. This is not a place where you play games with the cold. If you don't keep the fire lit, you die. For people of modest means, and especially for the poor, that means you burn wood in a stove—and you keep that fire lit around the clock.
The ONT Musical Interlude

What are you up to tomorrow, January 2nd? Are you working? Are you observing New Year's Day? Doesn't matter, you'll need to eat. Enjoy National Buffet Day.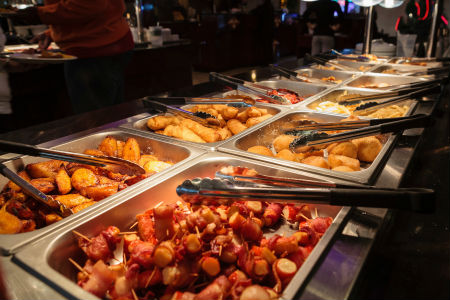 We have promised no math here on The ONT. But, we can cover anatomy. Had you majored in it and attended Prague's Charles University you would have been very fortunate. Your study would have been the female form that most appeals to men.

You'll need more than eye drops. Your eyes give you away with use by various drugs.

Any New Year's resolutions on your part? Resolution to get in shape? Quit smoking? How about a resolution not to be frightened of heights? The world's scariest observation decks. Good luck with that resolution.

Tonight's runner up for the Genius Award involves a couple on a plane flight. If the management tells you knock it off. Knock it off.

What do you during a traffic stop by the police? Do you answer politely? Or do you get out of your vehicle with a gun in your hands? Genius Award Winner

Have you had a good employer over the years? Have you received some nice bonuses? An employer out of Iowa is looking to be the employer of the year. And is The Feel Good Story of The Day.

Tonight's ONT has been brought you by Skinny Dipping In The Pool.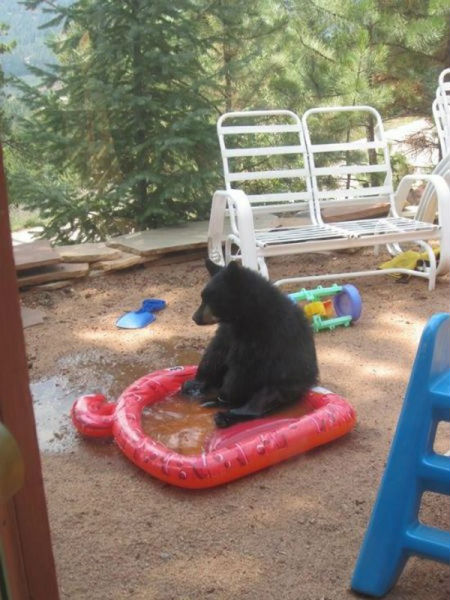 That's what you call a bear bare butt.

Posted with permission by AceCorp, LLC. The Overnight Open Thread (ONT) does not provide any warranties of any kind regarding any information contained within."


posted by Misanthropic Humanitarian at
10:01 PM
|
Access Comments