« College Bowl Thread [KT]
|
Main
|
Saturday Afternoon Chess/Open Thread 12-31-2016 »
December 31, 2016
Pet Thread End of The Year Edition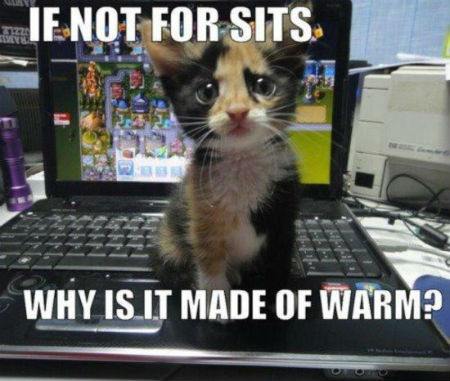 Saturday afternoon. Time to spend some time with Morons and Petmorons. What could be better on this last afternoon of 2016? Enjoy!
Before we meet the Petmorons, lets check out some animal news. A little of this. A little of that.

It's that time, lets meet the Petmorons.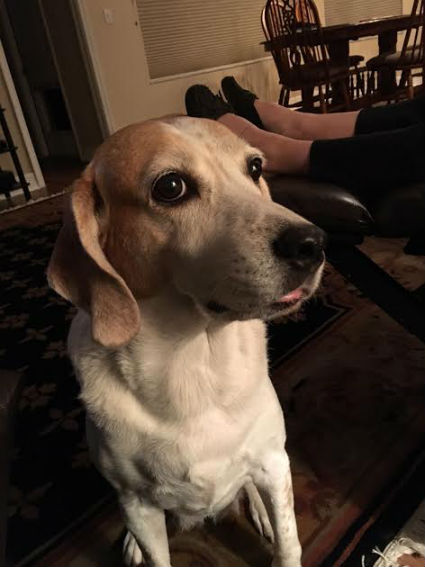 Our first pet photo is Maggie, the Lab from JR. Lets hear what JR has to say about this pooch.
"Long time lurker, occasional commenter as JR.
This moron lab is Maggie. Dumb as a box of rocks but the most loveable lab I've ever met. Rolled onto her back for anyone she met. Loved people more than other dogs.
She had to ride on ahead last April at the age of 12. It killed me to put her down but it was the last gift I could give her. I miss her terribly.
As you can see she was part termite! Loved to chew any wood down to tiny bits."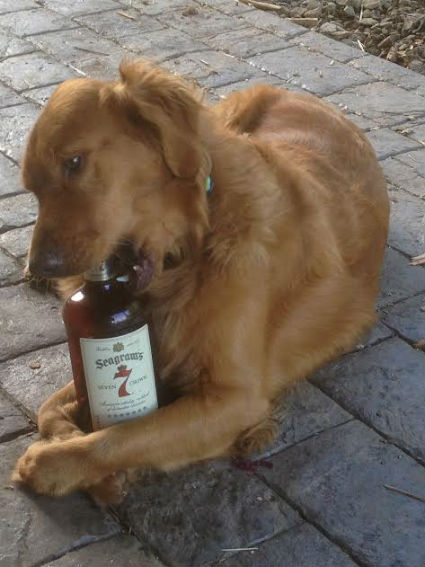 Now this is a Petmoron if we have ever seen one. Meet Seamus. Art his owner has the following to say about him.
"This is my boy Seamus, trying to suck the last drop from dad's bottle. Four year old golden retriever, my pal.
Ace of Spades HQ is my fav site. Love it."
Why thank you Art and Seamus.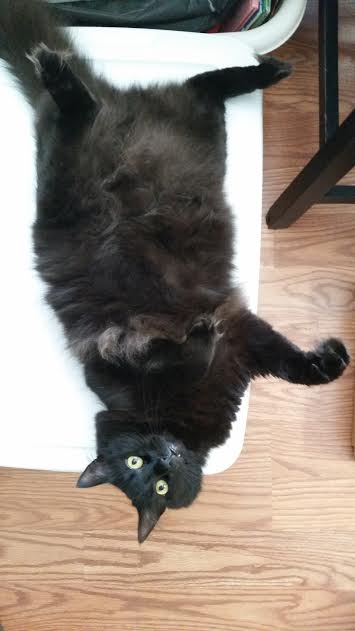 Kat, appears to have a miserable life. ;) A double rescue cat. A wonderful story.
"I'm "eastofsuez", long time lurker and occasional poster. The gorgeous creature in the photo is named Kat. He is a double rescue. My oldest saved him while at university, and I saved him from her. Just the sweetest feline, ever."
Thanks for sharing eastofsuez.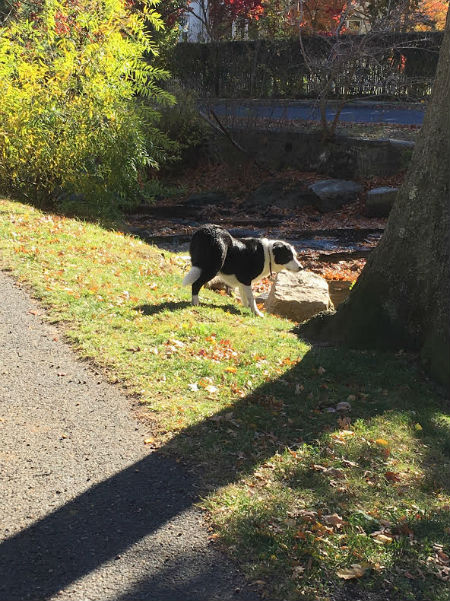 Our next petmoron is an interesting mix breed dog with an unusual fondness of water.
"Our Border Collie-Bernese waiting for the "Go Swim!" command: when he will catapult himself into a local brook.
He is happiest of all when in any body of water, in any season.
That and when pleasing us (except when stealing from the table when we're out of the room)
His name: Tennyson.
For our kids favorite cartoon of the time: Ben Ten.
xnycpeasant"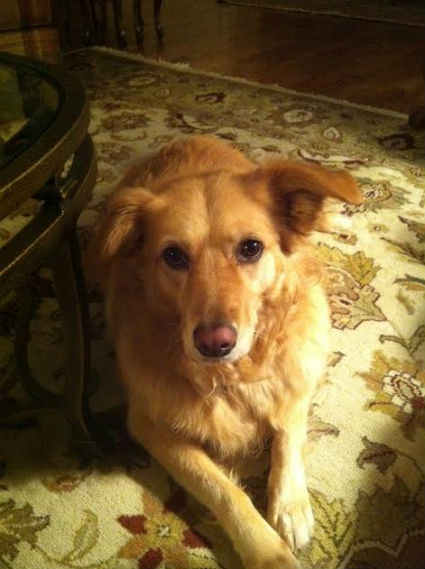 This is Maggie. A wonderful story about what sounds like a wonderful dog. LA ette, lakeside lurker has this to say about Maggie.
"This is Maggie. She was a Katrina dog. Someone put her out, unable to care for her after Hurricane Katrina in 2005. My son found her wandering the neighborhood, and convinced me to take her in. "Everybody is taking in somebody" he reasoned.
Of course, we fell madly in love with her. She loves to guard us, chase UPS trucks, and eat "cookies". I have two grown sons who joke that Maggie is the daughter I never had.
Much love, LA ette, lakeside lurker"
Thank you for your submission.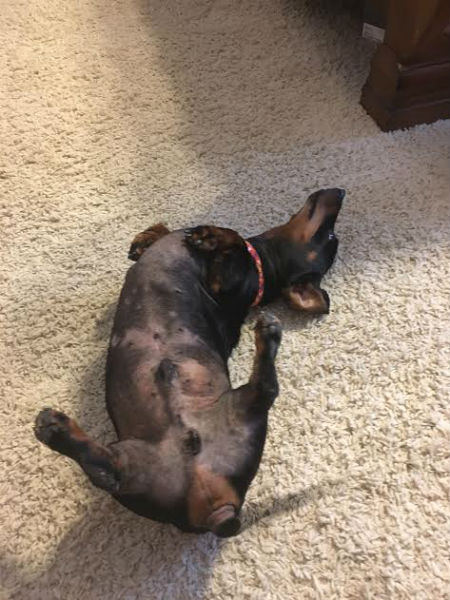 Burke, the foster Wienie dog. Rabidsquirrel has this to say.
"This is Burke, my 8 year old foster Dachshund. He enjoys eating my food, burrowing into my lap, and terrorizing the neighborhood stray cats. He is available for adoption from the Miami Valley Pit Crew in the Dayton, Ohio area. -Rabidsquirrel"

What a wonderful group of Petmorons. Thank you for sharing their photos and stories. The Horde is great. We appreciate your patience waiting for your pet to make the thread. It takes a few weeks from the time of your submission until your pet makes the big time. In the mean time if you have animal/pet news, tips or photos you can send them here to petmorons at g mail dot com.
Hey you guys & gals & pets, Happy New Year!!!
See you next year.


posted by Misanthropic Humanitarian at
03:00 PM
|
Access Comments