« Kurt Schlicter: Tell Them I'm Comin' and Hell's Comin' With Me
|
Main
|
The Morning Report 12/30/16 »
December 29, 2016
Thursday Overnight Open Thread (12/29/16)
Quotes of The Day
Quote I

I hope that in this year to come, you make mistakes. Because if you are making mistakes, then you are making new things, trying new things, learning, living, pushing yourself, changing yourself, changing your world. You're doing things you've never done before, and more importantly, you're doing something. Neil Gaiman
Obviously Mr. Gaiman has never seen me while composing The ONT. :)

Quote II

Be at war with your vices, at peace with your neighbors, and let every new year find you a better man. Benjamin Franklin

Quote III

To be an ideal guest, stay at home. E. W. Howe
Do you relate to this quote?

Quote IV

Most of the shadows of this life are caused by standing in one's own sunshine 
Ralph Waldo Emerson
A little geography, some current events and a bit of history all wrapped up in one map. Interactive map of world wide disputes. Hint, Lutherans aren't the trouble makers they are made out to be.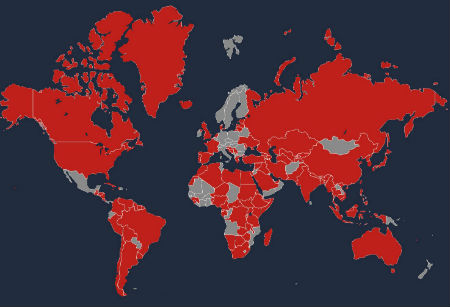 Any "journalists" in trouble regarding fake news? No. Not really.

FAKE NEWS: "Not a single journalist exposed in Wikileaks was punished. Some were promoted. All will get awards." Think of them as Democratic Party operatives with bylines and you won't go far wrong. That's how their colleagues and bosses think of them.

Do you want to be a journalist? You can become an anchorman and tell big whoppers report the news. Journalism class taught by Dan Rather.

Course Description
Whether you're an avid consumer of the news or just beginning your journalism career, renowned news anchor Dan Rather shares his first-hand experiences to guide you through the 21st century state of journalism.


In this course, Dan teaches invaluable foundations on great writing, the essentials of telling a good story, and how to remain calm and captivating on camera — useful skills for anyone fascinated by the power of the news or anyone who wants to contribute to serious journalism. Dan's rich history and extensive knowledge of journalism, paired with practical, hands-on exercises, creates a unique learning opportunity and rare insight from an American legend.

Granted Christmas has passed. But, it's never too late to learn how to make feminist crafts. NSFW-Language

Tonight's Musical Interlude

Should the government be able to track you, your movements, your car? Fairfax County, VA and the use of their license plate reader is headed for a courtroom showdown.

Some police departments took heed of Cuccinelli's opinion. Others ignored the AG's advice completely. Fairfax was one of them. Harrison Neal, a resident whose license plate showed up in the county's database, challenged the county's policy on privacy grounds. Last month Fairfax Circuit Court judge Robert Smith issued a summary judgment in the county's favor. The Virginia Supreme Court will soon decide whether to review the matter. It certainly should.

Speaking of government, what are the odds someone is terminated for gross negligence? Personal data of thousands released by State of Nevada.

As a kid I remember snow tires with studs and chains on tires during the winter. Now, Zip ties, what can't they do? Well, not snow chains.

See, these aren't the kind of zip-ties you'd use to squeeze a bundle of cables together or re-attach a torn-off bumper or use as a tourniquet when you need to mainline some truck stop diner coffee. (Heck, is there anything zip-ties can't do?)

The orange pieces of plastic in this photo are actually being used as intended. Sort of. They are traction-augmenting devices, but they seem to be only designed for getting a car out of a bog rather than running for extended periods at highway speeds.

The last 8 years have been hell on our Armed Forces. From work place violence to bad conduct discharge for display of Bible verses. The current Commander in Chief has been bad news. The ONT is surprised pilots got to dress as Santa while bombing the Junior Varsity team over Christmas.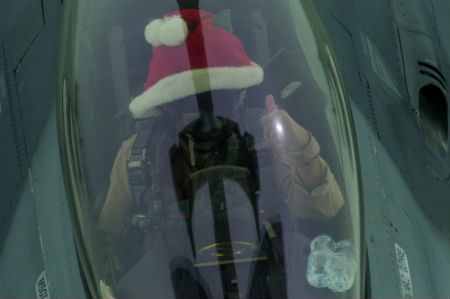 Philadelphia Eagles QB Carson Wentz gave Christmas gifts. He didn't give just any present to his offensive line. He handed out customized shotguns for Christmas.
Although The ONT is not an Eagles fan. The ONT is really starting to like this kid from North Dakota.

Food for thought, who are the biggest heroes of 2016? 5 heroes of 2016. An interesting link with some provocative views. And no, KDW is not mentioned.
Tuesday night The ONT covered what to do if you broke through the ice on a body of water. Tonight we will cover how to escape a sinking car. Hey, we look out for you too.

Two geniuses. One Genius Award. They will need to learn how to share.

There are some Grinchs here who will Ba-Humbug the following story. Today's Feel Good Story of The Day.

Tonight's ONT has been brought to you by the New and Improved AoSHQ Employee Handbook.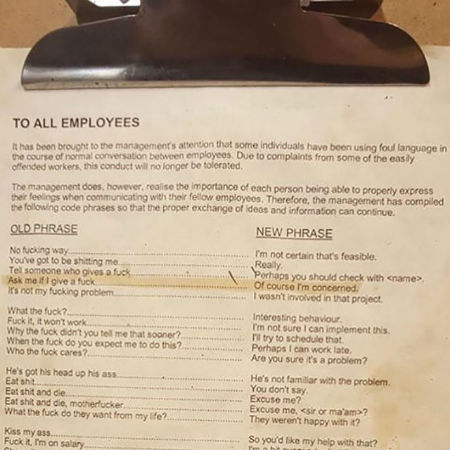 Posted with permission by AceCorp, LLC. All rights reserved. Really.

posted by Misanthropic Humanitarian at
10:05 PM
|
Access Comments