« Luciano Pavarotti Singing Adeste Fideles : Notre Dame Cathedral, Montreal-1978
|
Main
|
The Morning Report 12/26/16 »
December 25, 2016
Sunday Overnight Open Thread (12/25/16) Merry Christmas Edition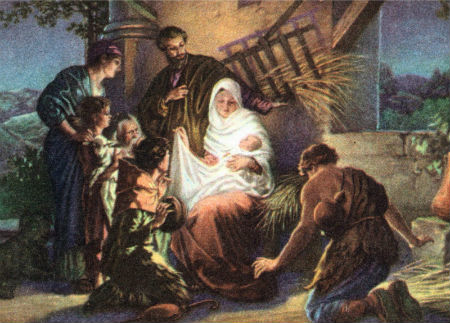 Luke 2 King James Version (KJV)

2 And it came to pass in those days, that there went out a decree from Caesar Augustus that all the world should be taxed.

2 (And this taxing was first made when Cyrenius was governor of Syria.)

3 And all went to be taxed, every one into his own city.

4 And Joseph also went up from Galilee, out of the city of Nazareth, into Judaea, unto the city of David, which is called Bethlehem; (because he was of the house and lineage of David:)

5 To be taxed with Mary his espoused wife, being great with child.

6 And so it was, that, while they were there, the days were accomplished that she should be delivered.

7 And she brought forth her firstborn son, and wrapped him in swaddling clothes, and laid him in a manger; because there was no room for them in the inn.

8 And there were in the same country shepherds abiding in the field, keeping watch over their flock by night.

9 And, lo, the angel of the Lord came upon them, and the glory of the Lord shone round about them: and they were sore afraid.

10 And the angel said unto them, Fear not: for, behold, I bring you good tidings of great joy, which shall be to all people.

11 For unto you is born this day in the city of David a Saviour, which is Christ the Lord.

12 And this shall be a sign unto you; Ye shall find the babe wrapped in swaddling clothes, lying in a manger.

13 And suddenly there was with the angel a multitude of the heavenly host praising God, and saying,

14 Glory to God in the highest, and on earth peace, good will toward men.

15 And it came to pass, as the angels were gone away from them into heaven, the shepherds said one to another, Let us now go even unto Bethlehem, and see this thing which is come to pass, which the Lord hath made known unto us.

16 And they came with haste, and found Mary, and Joseph, and the babe lying in a manger.

17 And when they had seen it, they made known abroad the saying which was told them concerning this child.

18 And all they that heard it wondered at those things which were told them by the shepherds.

19 But Mary kept all these things, and pondered them in her heart.

20 And the shepherds returned, glorifying and praising God for all the things that they had heard and seen, as it was told unto them.
Merry Christmas Morons
This video never fails to crack up The ONT staff.
The Twelve Days of Christmas
The last verse goes like this:

On the twelfth day of Christmas
my true love sent to me:
12 Drummers Drumming
Eleven Pipers Piping
Ten Lords a Leaping
Nine Ladies Dancing
Eight Maids a Milking
Seven Swans a Swimming
Six Geese a Laying
Five Golden Rings
Four Calling Birds
Three French Hens
Two Turtle Doves
and a Partridge in a Pear Tree
Have you ever dreamt of giving these gifts to someone special in your life? The ONT is not here to judge. But.......there might be a better way to spend $34,363.49. Not to mention there may be some code violations at your home.

One of the big Christmas traditions is the Christmas tree. As technology improves plastics the artificial trees are getting more life like every year. However, there is nothing like a real tree. Quite the process for a tree designed to give you approximately 30 days of happiness.
As some of you know your humble Cob resides in Wisconsin. Our state has numerous Christmas tree farms. How does your state rate in the production of Christmas trees? Fun & educational interactive map.

In WI harvest at the tree farms are done by hand. However, they do things a little differently in Oregon. Which by the way is the #1 Christmas tree producer.


When you plan for Christmas 2017 are you leaning towards a "No-Tree" holiday? Well, if you have a ladder and some green cloth you can have a tree.

The presents have been opened. The gift wrap picked up and placed in the recycling bin (amirite?) Maybe a present has already broken. You've eaten too much and you're misearble. What happens when you binge?

You'll probably feel "soft" for a few days, but that's to be expected after a super large meal. If you overate on carbohydrates and fats, the weight gain you do see is from water weight, carbohydrates that have been stored as glycogen, and waste. There's no need to starve yourself or do extra cardio or exercise. After all, punishing yourself for eating too much is a damaging feedback loop. As long as you return to eating sensibly again, your weight will return to normal after a few days.

Binging here and there isn't a big deal. It's the consistency of eating well and healthy foods that matters more in the long run. It's also worth noting that people who eat until they're sick tend to overeat and binge more often, not just during the holidays; and it's repeated binging that leads to weight gain. If that sounds like you, we have tips to stop yourself from binge eating.
Tonight's Musical Interlude
Do you like candy canes? Everything you wanted to know about candy canes but were afraid to ask.

An astute Christmas shopper? Someone with too much money? Or Tonight's Genius Award Winner

The Feel Good Story of The Day

Tonight's ONT has been brought to you by your Credit Card Statement Reaction.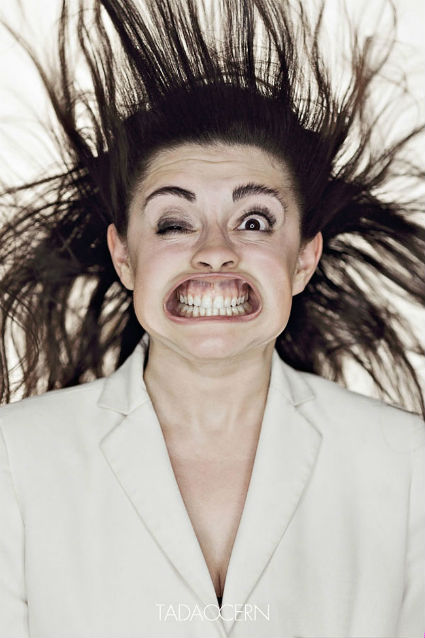 Posted with permission by AceCorp, LLC. Happy Fun Ball recommends the Christmas tree should not be used as a dancer's pole.

The ONT staff wishes you a Merry Christmas and to our Canadian friends, Happy Boxing Day tomorrow on the 26th.

posted by Misanthropic Humanitarian at
10:02 PM
|
Access Comments