« All Around Class Act
|
Main
|
The Morning Report 12/23/16 »
December 22, 2016
Thursday Overnight Open Thread (12/22/16) Friday Eve Edition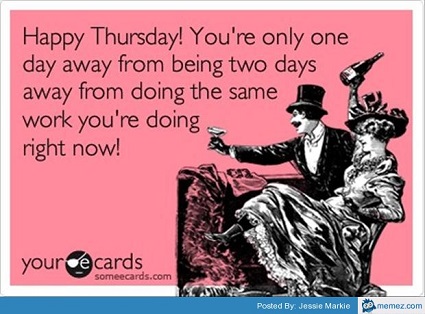 A buffet of topics this evening Morons. Here's hoping you find something you like and is satisfying.

Quotes of The Day
Quote I

"Nothing good can come from treating colleges like hospitals, places where sick students come to be quarantined and healed. Instead, we should treat colleges like fitness centers for the brain, places where students learn to build their mental muscles."Clay Routledge--social psychologist
Quote II

But it is December 20th, and for the victims' families in five days' time that will be 100 per cent of their children or parents or boyfriends or girlfriends missing at the Christmas table. Say a prayer for them: They died because of the recklessness of a western political class that has doubled down on a mad long-shot sociopolitical experiment that can only end catastrophically.-Mark Steyn
Quote III

Environmentalism is a form of pagan fundamentalism. These green wackos are fanatics like al-Quaida. Just like them. G. Gordon Liddy
All the news that's fit to print? Only if you have an agenda. Polar bears path to decline through a rural Alaskan village.

Scientists have counted up to 80 at a time in or near Kaktovik; many look healthy and plump, especially in the early fall, when their presence overlaps with the Inupiat village's whaling season.

But the bears that come here are climate refugees, on land because the sea ice they rely on for hunting seals is receding.

The Arctic is warming twice as fast as the rest of the planet, and the ice cover is retreating at a pace that even the climate scientists who predicted the decline find startling.

Much of 2016 was warmer than normal, and the freeze-up came late. In November, the extent of Arctic sea ice was lower than ever recorded for that month. Though the average rate of ice growth was faster than normal for the month, over five days in mid-November the ice cover lost more than 19,000 square miles, a decline that the National Snow and Ice Data Center in Colorado called "almost unprecedented" for that time of year
Funny how the polar bear census was not reported in the NYT story.

But here is what local reporters (NTB: News in English from Norway, published 23 December 2015), who were able to contact him for an interview, had to say:

"Researchers from Norsk Polarinstitutt in Tromsø have conducted their first census of sorts since 2004 regarding the polar bear population on Svalbard and in the Norwegian portions of the Barents Sea. "The population has increased," project leader Jon Aars of the polar institute told NTB. "The Norwegian polar bear population is now calculated to include around 975 bears, compared to 685 11 years ago."
Dumps attract bears. Black bears, brown bears white polar bears, it makes no difference. Bears like easy pickings.

Is your Christmas shopping complete? Property taxes paid? Have a few spare bucks? If so, Save The Snow Flakes could use a donation.


The ONT opines that a left handed bisexual woman with a snarling lisp who is of brown skin color is the most oppressed. On the other hand, The ONT could be wrong.

Nobody saw this coming, apparently, because no conservatives were consulted. Kate Hardiman reports on The College Fix:

This year's University of California Students of Color Conference unproductively devolved into something of an "oppression Olympics" between different minority groups, prompting arguments between participants and ultimately leading to some canceled sessions at the annual event.

Is the Snow Flake generation real or imagined?The ONT's answer, REAL.

On a hot summer day after some strenuous work what hits the spot?
A. Glass of ice water?
B. Cold bottle of your favorite beer?
C. Cold beer mixed with milk?

What you don't know won't kill you. Trial lawyers are knocking over one another to get to Russia. Product liability meets drinking gone bad.


Russian officials say a big Siberian city is reeling in the wake of a mass-poisoning incident where at least 49 people died drinking a toxic bath oil they thought would get them drunk. Makeshift booze is a major problem among Russia's less well-off, and authorities say this particular instance — which happened in Russia's sixth-largest city, Irkutsk, and put an additional 15 people in hospitals — is one of the deadliest in years.

According to RT, bottles of the product, called Boyaryshnik, describe it as a hawthorn-infused lotion that contains ethyl alcohol, lemon oil, diethyl phthalate, and glycerol — a revolting-sounding mix that already comes with a warning not to swallow it. Officials say, in reality, the concoction actually contains methyl alcohol and antifreeze, which make it fatal.

Tonight's Musical Interlude
Per The Smithsonian, the Nazis fought the original war on Christmas. The ONT guesses they never heard of King Herod and his little extermination program.

But two aspects of the Nazi version of Christmas were relatively new.

First, because Nazi ideologues saw organized religion as an enemy of the totalitarian state, propagandists sought to deemphasize–or eliminate altogether–the Christian aspects of the holiday. Official celebrations might mention a supreme being, but they more prominently featured solstice and "light" rituals that supposedly captured the holiday's pagan origins.

Second, as Hitler's 1921 speech suggests, Nazi celebration evoked racial purity and anti-Semitism. Before the Nazis took power in 1933, ugly and open attacks on German Jews typified holiday propaganda

So you're an uncle or an aunt. (No sexism here at The ONT) The nieces and nephews are coming over for the big weekend. You want to be a big deal in their eyes. Here's your chance. Help them make a gun!!! Just kidding, The ONT does not encourage the breaking of any laws.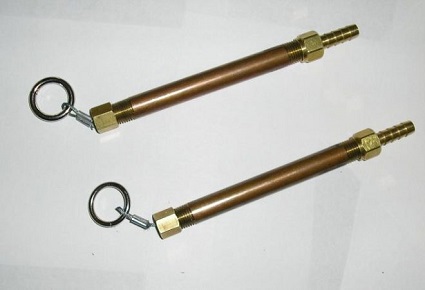 Just take the kids out to the backyard with a Daisy Red Ryder BB Gun. And plink away. Be careful, or you'll shoot your eye out.

No BB gun in the picture for the little curtain climbers? So you went out and got them something safe? Something you won't get yelled at? Drones are hot this year. You bought them a drone? OK, what happens when they crash it? Here's a start. Or you could always consult You Tube. The ONT's take, get them a gift card for a book store. Or some Silly Putty to make a heart monitor. That might come in handy for your next trip.

Over the river and through the woods to Grandmother's house we go.When I die, I want to go peacefully like my grandfather did–in his sleep. Not yelling and screaming like the passengers in his car. Or, how to take control of a car if your driver dies.
Hey, The ONT is looking out for you. :)

Ace doesn't ask for much. So, The ONT is asking you to hit up Ace's Tip Jar. Check out the left side of the page.

Feeling extroverted? Want to run with the big dogs? The Group can satisfy those urges.

ONT tips, loose change and broken Christmas cookie can be sent here. Not on Twitter. You can re-gift those items to petmorons at g mail dot com.

5 finger discount is no way to approach the Holiday Season. Genius Award Winner.

Do unto others.......Tonight's Feel Good Story of The Day

Tonight's ONT has been brought to you by National Re-Gifting Day.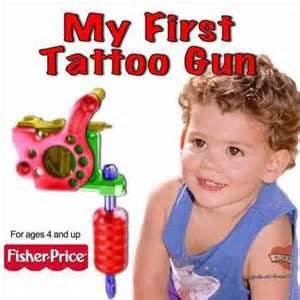 Posted with permission by AceCorp, LLC. In light of National Re-gifting day, don't re-gift if the item is handmade or personalized. If Uncle COB spent his spare hours whittling that ONT you should keep it.

posted by Misanthropic Humanitarian at
10:16 PM
|
Access Comments