« Take off, eh? It's the Canadian Football League!
|
Main
|
The Morning Report 12/12/16 »
December 11, 2016
Sunday Overnight Open Thread (12/11/16) Getting Into The Holdiay Spririt Edition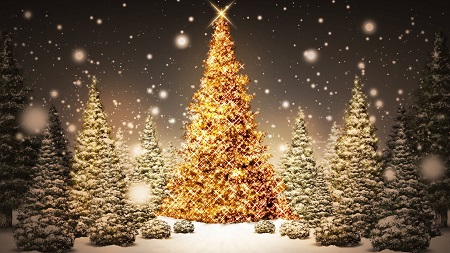 Quotes of The Day
Quote I

One of the most glorious messes in the world is the mess created in the living room on Christmas day. Don't clean it up too quickly.- Andy Rooney
Quote II

Christmas is not a time nor a season, but a state of mind. To cherish peace and goodwill, to be plenteous in mercy, is to have the real spirit of Christmas.- Calvin Coolidge
Quote III

Christmas is a season not only of rejoicing but of reflection.-Winston Churchill
Quote IV

"Christmas can be celebrated in the school room with pine trees, tinsel and reindeers, but there must be no mention of the man whose birthday is being celebrated. One wonders how a teacher would answer if a student asked why it was called Christmas."
― -Ronald Reagan
The best Christmas advertisement of the year? h/t Baldilocks
Do you have an upcoming Christmas/Holiday Party YOU HAVE TO ATTEND? Yeah, I know, been there done that. Sure wish I would have had this information then. Small talk would have been a breeze. Why talk about the weather or someone's diapered grandkids when you can talk cookies?

Cookie chatter not for you? No problem. You can run around the party and guess everyone's emotional age by what they are drinking. 7 White Russians and butt on the copier not listed.

So the cookie chat and copier incident didn't happen to enhance your "friend's position" at the company. Top 10 highest paying jobs of 2016.

Do you like to collect Christmas ornaments and knickknacks? What happens when you collect for 27 years? It takes a month to decorate your home.When do you Morons start if you start at all?

43-year-old Jack Baremans, from Etten-Leur, a commune in southern Netherlands, has always loved the Holidays. He has been collecting all kinds of Christmas decorations ever since he was 16-years old, and has made a habit of using all of them to decorate his home every year. His collection has gotten so large over the years, that he now reportedly takes about a month filling the inside of his home with dozens of artificial Christmas trees, thousands of ornaments, garlands, wreaths, plush reindeer and polar bears, Christmas lights and pretty much every other decoration imaginable.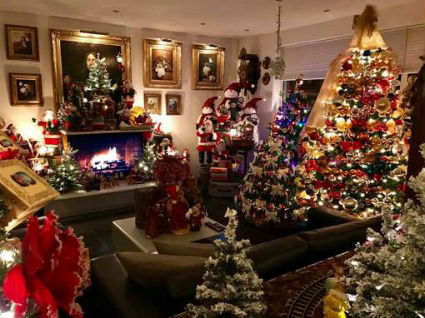 Tonight's Musical Interlude

Christmas carols, snow flakes gently falling down, a roaring fire in the fireplace. Ahh what would improve that scene? Of course, KFC scented candles!!! The perfect gift for the person who has everything. Or maybe that gift card after all.

Are you a geek? Are you a geek with a beard. If so, this may be the thing for you. h/t CBD

Do you knit? Do you like to give your knitting away? Have you ever considered knitting for dialysis patients? This type of gift is surely more valuable than the Pussyhat project. How about knitting something for the Armed Forces who protect your SJW butts?

Since we are speaking of knitting, sweaters are always a nice gift. However, be careful you don't give an ugly Christmas sweater. Have you been the recipient of one of these? Have you been a giver?

What do you like about Christmas? What do you dislike about Christmas? The ONT doesn't care for wrapping presents. But, that doesn't mean you don't have to. You can wrap like a pro.

Good news and bad news. The good news? Gender studies majors seem to be flat lining. The bad news? Parks, recreation and fitness seems to be growing leaps and bounds. Granted those are worthwhile things. But, will the jobs pay for the student loans and Christmas presents?

Never judge a book by it's cover. Or what could pass for the feel good story of the day. 1000 Texas Bikers Band Together To Make Christmas Possible for Those Less Fortunate
"It's not fair that they don't have a Christmas, and so that's the reason we started doing this, and it doesn't matter if it's raining or shining, because kids do not realize that just because it's raining that day, they didn't get anything," said biker Debra Justice, who along with her husband has participated in the run since 1998. "So we come — rain, shine, sleet, snow, you name it."

A tiger trapped in a man's body? Or The Genius Award Winner? You decide but it is NSFW.
The Feel Good Story of The Day
Tonight's ONT has been brought to you by Appreciation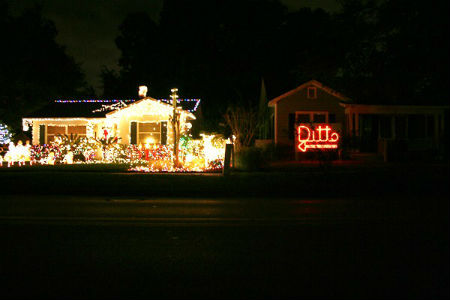 Posted with permission by AceCorp, LLC. Failure to read and follow instructions on this ONT can result in injury.

posted by Misanthropic Humanitarian at
10:01 PM
|
Access Comments