« Mid-Evening Thread With Generic Title
|
Main
|
The Morning Report 12/5/16 »
December 04, 2016
Sunday Overnight Open Thread (12/4/16)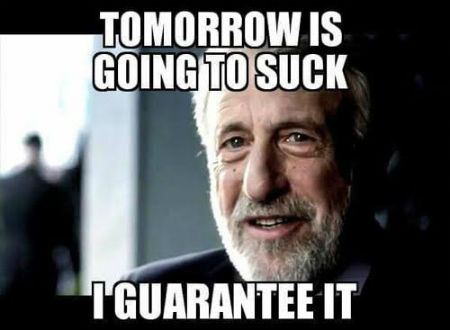 Cheer up, it's The ONT. And besides, tomorrow never comes.
But in case you don't believe the ONT. Take heart. You can stay positive.
Quotes of The Day
"Until religious leaders stand up and take responsibility for the actions of those who do things in the name of their religion, we will see no resolution." — The Archbishop of Canterbury, Justin Welby.
"Fidel Castro did a very important thing: he made Cuba what it is. He turned a small island state which no one spoke about, into an important factor of world politics. He made Cuba the state whose opinion cannot be ignored by world powers today," Professor Lazar Kheifets of St. Petersburg State University, Russia,
"If we make ourselves worthy of America's ideals, if we do not forget that our nation was founded on the premise that all men are creatures of God's making, the world will come to know that it is free men who carry forward the true promise of human progress and dignity." --Dwight D. Eisenhower
Stabbing a bunch of people for not believing the same things that you do is the very definition of hatred and intolerance, yet you self-absorbed little shits dare project the guilt for this heinous act upon the rest of us? No. Here's the deal. The disgusting piece of trash who attempted this slaughter was here in this country as a guest, funded by taxpayers like me who've been in the workforce for 20+ years. We literally rescued him and his family, and this is how he repaid us--by whining about oppression and microaggressions as he plotted a murderous act of terrorism against innocent people. **Warden Open Blogger Ace of Spades
** correction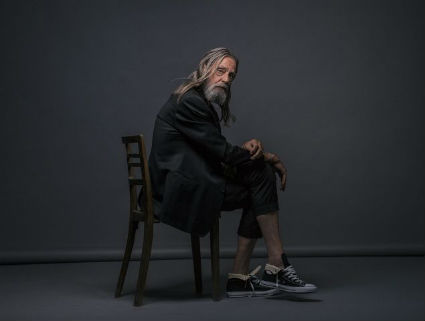 Meet Ulay. Artist and Art Thief.
A highly suspicious van pulled up opposite the New National Gallery in Berlin and was left running. Out of it walked a tall, slender man in a graphite-colored raincoat and on into the museum. After leaving his jacket at the coat check, he walked down to the basement with a pair of wire-cutter pliers in his pocket. He passed through a climate-control glass barrier until he stood before three small Romantic German paintings by Carl Spitzweg, including one that was an icon to all mid-20th-century Germans—The Poor Poet. But there was a guard, too close for comfort, and the slender man had to get rid of him. On the wall opposite The Poor Poet was a painting of chess players, so he turned to stand before it, and he started laughing, loudly, almost maniacally. The guard approached him, looked at the painting and asked, "What's so funny?" Heart thundering, the slender man spun and dashed to The Poor Poet, clipped the wire on which it hung with his pliers, ripped it off the wall, and ran. He passed through the climate barrier as the alarm blared. He flew up the stairs, through the foyer, wove around the crowd of people clogging the entrance as they waited to get in, crashed through the emergency exit, the painting under his arm, and sprinted to the car. Adrenaline pumping, the guards close behind, he slipped on the snow outside, as a guard screamed, "Now we get him!" But he was up on his feet and kept running to the very ugly, highly suspicious van. He had locked all the doors but propped the lock to the driver's door open with chewing gum. Now he pulled it open, jumped inside, slammed the door and locked it behind him, as the guards tore at the handle. A guard was holding the handle of the door as he lurched the van forward.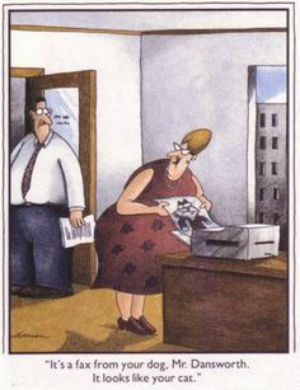 One of the best cartoon's evah, The Far Side. 11 twisted facts about The Far Side. Take insects for example.
6. FANS OF THE STRIP HAVE NAMED THREE DIFFERENT INSECTS AFTER GARY LARSON.

In 1989, entomologist Dale Clayton discovered a brand new species of biting louse that exclusively targets owls. When the time came to name it, his first choice was Strigiphilus garylarsoni. Clayton wrote the cartoonist to ask for his blessing. This proposed insect name, he explained, was the scientist's way of recognizing the "enormous contribution that my colleagues and I feel you have made to biology through your cartoons." Larson happily gave Clayton the green light. "I considered this an extreme honor," the "Far Side" creator said in retrospect. "Besides, I knew that nobody was going to write and ask to name a new species of swan after me."

Indeed, scientific nomenclature has yet to give us a "Larson's swan." However, in addition to Strigiphilus garylarsoni, there's now a beetle called Garylarsonus and a butterfly known as Serratoterga larsoni.
Do you have travel plans for the upcoming Holidays? If so you, you may want to think about what you might pack. 11 of the strangest things airport security has found in luggage.
Yep, not a full human skull – just pieces of one! A flight leaving Fort Lauderdale was delayed when the flier's luggage went through security and it was determined that the pots they were traveling with contained pieces of a human skull.
Warm feet, hotter bed? Here honey, a new bulk pack of socks for you. Because I care.
Not only do socks in bed help your sleep, they could also help your sex life. A University of Groningen study found that, when provided with socks to wear, brain scans showed 80 per cent of couples were able to reach orgasm, compared to just 50% who could climax without socks.
Tonight's Musical Interlude
Texas loves their football. The University of Texas has spent a shit ton nearly 54 million over the past 3 years on coaches.
Speaking of college football. The conference champions have been crowned. The National Playoffs have been set. Bowl season is right around the corner. The complete NCAA 2016-2017 bowl lineup.
An early Christmas present for the Horde.
Christmas presents? It look likes Anthony Wiener needs some cash. Kleenex and lotion are a nice touch as well.
Hillary Clinton will never be president and and a fashion party is canceled as well. Oh the horror that Donald J. Trump was elected POTUS.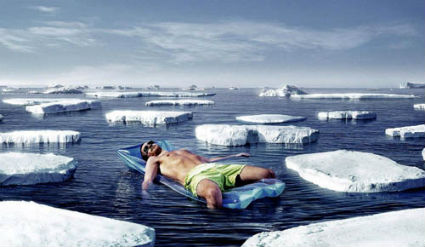 An open letter to President Elect Trump regarding climate change.
Dear President Elect Trump,

First off let me say congratulations on you outstanding victory. I supported and voted for you and am privileged to be a part of this historic moment. The stock market is up, Carrier and Ford are keeping their plants here, peace is breaking out across the globe and you're not even sworn in yet. I think ISIS will be a thing of the past now that you're in office as well. But I fear you biggest challenge still lies ahead of you and that is the threat of "Global Warming".

Like you I am a global warming skeptic and am so glad to finally have someone as President who thinks the way I do but globally the people have been brainwashed into thinking that Global Warming is the biggest threat to humanity there has ever been. People need something to fear and if you remove all other fears Global Warming will rear its ugly head and be the biggest threat once again. I already see it happening, not in real life of course, I'm talking about in the Mainstream Media, they are really ramping up the Global Warming Propaganda big time............


Bagels & Lox= good. Bagels & squid = The Genius Award Winner.
The Feel Good Story of The Day

Tonight's ONT has been brought to you by Bonding.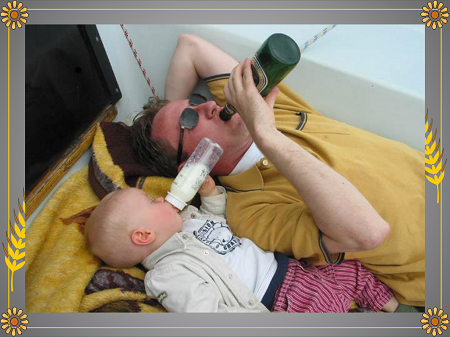 Posted with permission by AceCorp, LLC. No shoes, no shirts, pants optional = No Service. Platinum Memberships excluded.


posted by Misanthropic Humanitarian at
10:00 PM
|
Access Comments