« The Morning Report 12/2/16
|
Main
|
Religons Of The World And What Is Acceptable »
December 02, 2016
Mid-Morning Open Thread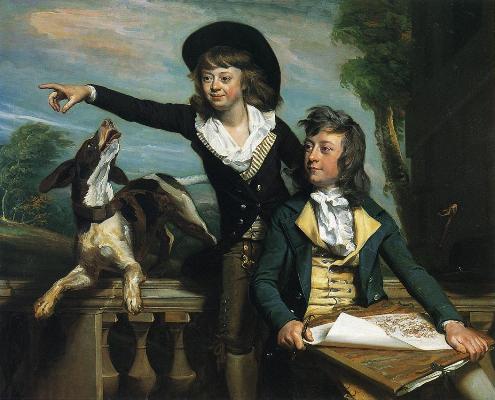 The Western Brothers
John Singleton Copley
I haven't plagued you with my favorite portraitist in quite some time, and this is a fine example of his work. Superb technique, a grand eye for detail, and my favorite....slightly odd subjects. Or maybe he is just sending a message to his clients that while they may ask to be painted as magnificent examples of the human form, they'll take what they are given and they will like it!
I noticed an amusing passage (in wikipedia, so it may be FakeNewsTM) that suggests a caustic wit....
Copley's personal appearance was thus described by his uncharitable comrade: "Very thin, a little pock-marked [presumably a souvenir of the Boston smallpox epidemic described by Copley in a letter of January 24, 1764], prominent eyebrows, small eyes, which after fatigue seemed a day's march in his head." Copley afterward wrote of Carter: "He was a sort of snail which crawled over a man in his sleep and left its slime, and no more."
Ouch!


posted by CBD at
09:45 AM
|
Access Comments