« Of Course: OSU Jihadi Attacker Too "Scared" to Practice Islam Openly
|
Main
|
The Morning Report 11/29/16 »
November 28, 2016
Monday Overnight Open Thread (11/28/16) Back To Normal Routine Edition
Quotes of The Day, The Good, The Bad & The Ugly Stupid

The Good

The stark contrast between your life and that of the neighbors and loved ones that you left behind in Cuba stands as evidence to the relationship between freedom and prosperity.

About 10 million people still live in Cuba, as compared to about I million Cuban Americans—people with the same traditions and cultural heritage, yet the Cubans in the United States, with only one-tenth the number, produce almost two times the wealth of those they left behind. So, don't let anyone fool you: What's happening in Cuba is not a failure of the Cuban people; it's a failure of Fidel Castro and of communism. President Ronald Reagan

The Bad

"Someday, the capitalist system will disappear in the United States, because no social class system has been eternal. One day, class societies will disappear."-Fidel Castro

The Stupid

'The truth is that we can't build a better society unless we build it on consent, which means democracy. Yet, there are great positive lessons to be learned from Castro's Cuba. He managed to link national identity and national independence with a progressive, socialist project. The result, with all its deformations, was a society that delivered more than the other Latin states, and for most people. George Kerevan
Tied for Stupid is the following:
"It is with deep sorrow that I learned today of the death of Cuba's longest serving President.

"Fidel Castro was a larger than life leader who served his people for almost half a century. A legendary revolutionary and orator, Mr. Castro made significant improvements to the education and healthcare of his island nation.

"While a controversial figure, both Mr. Castro's supporters and detractors recognized his tremendous dedication and love for the Cuban people who had a deep and lasting affection for "el Comandante".

"I know my father was very proud to call him a friend and I had the opportunity to meet Fidel when my father passed away. It was also a real honour to meet his three sons and his brother President Raúl Castro during my recent visit to Cuba.

"On behalf of all Canadians, Sophie and I offer our deepest condolences to the family, friends and many, many supporters of Mr. Castro. We join the people of Cuba today in mourning the loss of this remarkable leader."Prime Minister Justin Trudeau
We wonder if the heartfelt condolences were put forth to the thousands who drown between Cuba and the U.S.A. fleeing a Communist killer? Just wondering.
Why the left loves the likes of Castro.
Even the media is bummed out about Fidel.

And finally the official cause of death for Castro has been made known. Tweet of The Day h/t NDH
Law and Order? Or just another tool for the Police State? You decide!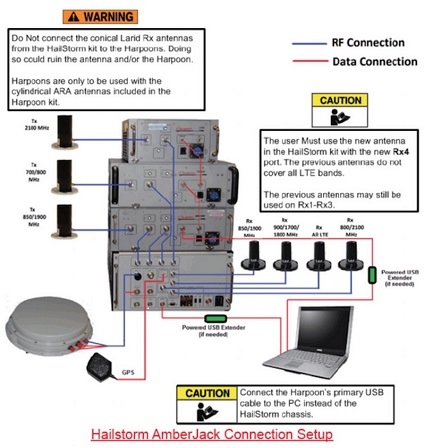 From the Cambridge Police Department acting stupidly to his son looking like Trayvon Martin; Obama and his administration have been on the wrong side of every legal issue. Of course they aren't willing to help out the law enforcement of North Dakota. Why would they?
President Barack Obama raised the possibility of rerouting the pipeline earlier this month, and construction on the last remaining large chunk, which is on federal land near the reservation, was halted by the Corps for the time being. But Kelcy Warren, CEO of pipeline developer Energy Transfer Partners, told The Associated Press the company won't do any rerouting.

Kirchmeier, like many other of the state's elected officials, blame the Obama administration for not stepping in.

The Corps said in a statement Sunday that has "no plans for forcible removal" of protesters and that it "is seeking a peaceful and orderly transition to a safer location." The agency says anyone on the property north of the Cannonball River after Dec. 5 will be trespassing and subject to prosecution.

Kids will be kids, eh? Curiosity got the better of this 11 year old. Instead of video games perhaps a Critical Thinking tutor is necessary. Or more one on one parenting.
However, at age 11 there may have been a problem at the Mis. Hum. household with something like this. Little brother, we don't need no stinkin' little brother.
Over the Thanksgiving Holiday, did you get "The Look"? Were you nudged by an elbow in the ribs? Did you receive a swift kick under the table? Well, if you did, Here is a way to hone up on your good guest skills before Christmas.
Speaking of Christmas. Now that Thanksgiving is over with, what are you going to be watching on television? Do you like Christmas specials and movies? If you do, here is the list for you.
Was your Thanksgiving turkey dry? Tasteless? Blame it on "Climate Change".
Tonight's Musical Interlude

Heartless thieves strike U.K. Hospital. Karma needs to make a quick return.
HEARTLESS thieves have stolen Christmas from critically-ill children after swiping more than £3,000 worth of presents from a top London hospital, it was revealed today

Everything needed for this year's Christmas party, more than 100 gifts, decorations and a Santa suit, was stolen from a ward at St Mary's Hospital in Paddington.

Now the charity, Children of St Mary's Intensive Care, in Paddington, (COSMIC) is desperately fundraising to provide presents and a Christmas party for the youngsters
Wisconsin had a 9 day gun hunting white tail deer season that just concluded. You would think that with 500,000+ heavily armed people in the fields and forests you would have plenty of death and destruction
According to the Wisconsin Department of Natural Resources, the season turned out to be a safer one that in years past.

Only five hunting-related incidents were reported in the state this gun deer season, and there were no fatalities.

That compares to eight incidents in 2015, including three fatalities.

"We like to have that zero fatality, zero incidents would be great too, but only five with 575,000 licenses sold, it's a pretty safe gun-deer season overall," explained DNR conservation warden Randy Dunkel.

Dunkel said two of the five incidents this season were reported in Taylor County.
Now, let's look at the state south of Wisconsin, Illinois. More specifically the City of Chicago. Guns don't kill people. People kill people. 8 dead and 58 wounded in 4 days.
Who thought this was a good idea? The use of animals has it's time and place. This wasn't one of them.
Marijuana is being approved for medicinal use. It is also gaining acceptance for recreational use. Marijuana may contribute to the acceleration of Alzheimer's.
Pot vs. Booze. Brewers and distillers are worried about marijuana. Of course it's the bottom line that they are worried over.
This guy always cracked me up on Barney Miller. RIP Ron Glass
Elections have consequences. Wouldn't it be wonderful if the 2nd Amendment issue be put to rest once and for all?
The Group needs adult supervision. Are you an adult?
News tips, spare change and your Uncle Larry's joke book can be sent here.
Why would a man want to circumcise his 20 year old son? To win tonight's Genius Award.
The Feel Good Story of The Day.

Tonight's ONT has been brought to you by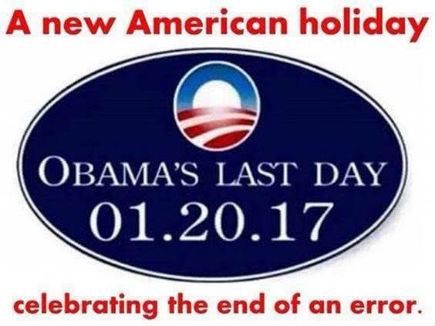 Posted with permission by AceCorp, LLC. Please send $5.00 and a SASE for tonight's transcript.

posted by Misanthropic Humanitarian at
10:00 PM
|
Access Comments