« Thread below the Gardening Thread: Cuba, Turkey and Art? [KT]
|
Main
|
Ace of Spades Pet Thread »
December 03, 2016
Saturday Gardening Thread: Things to do in December [KT]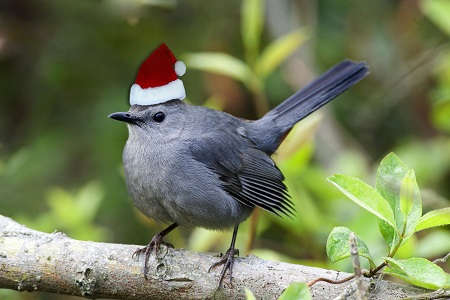 Prepare for a Christmas Bird Count?
Happy December, Horde! Got garden plans for the month? Shopping for gifts for gardeners? The bird count described above is actually on December 17, not on Christmas, and is described as "our Chapter's contribution to the world's largest, oldest citizen science project on Earth."
Hmmm. Sounds like it might possibly take you away from the garden. Unless you have lots of birds visiting your garden. You could always go down to the basement and make a bird house or other shelter for our Feathered Friends.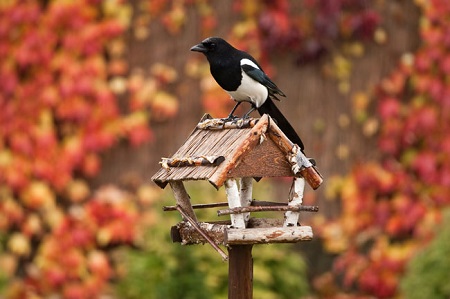 Help wintering backyard creatures?
Some members of The Horde might want to discourage certain backyard creatures. Heh.
The RHS gardening advice for December includes sort of obvious reminders like, "make sure the heater in your greenhouse is working". But there is also a very nice video at the top of the page explaining the difference between summer pruning and dormant pruning (of apple trees in this case).
The Missouri Botanical Garden has a calendar of garden tips for December. Nice list, especially if you are caring for poinsettias or other indoor plants.
It is followed by links concerning December Pests and Problems. Wish we didn't have to worry about Pests and Problems in December. Watch out that tree trunks don't get girdled. Careful when planting trees from containers. Circling roots, even one, can doom your plant later.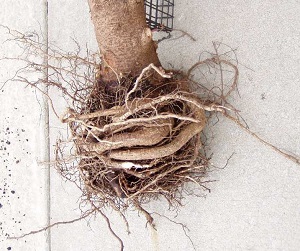 Look familiar?
I did not realized that "mulch volcanoes" were such a common problem. I did know that mulch donuts were much better.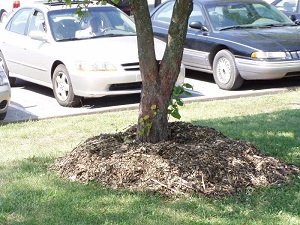 Mulch Volcano
Speaking of volcanoes, here is a follow-up to last week's orchid photos by Don, Leomesezia (syn. Howera) 'Lava Burst'. Looks Christmas-y to me. He updated his site with a note to The Horde kinda late last Saturday, in case you would like to visit.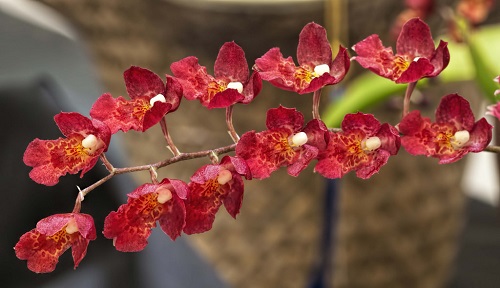 If you are in a mild-winter climate zone similar to Austin's, you might think about floating row covers for your veggie garden for protection from light frosts. And maybe errant reindeer a little later.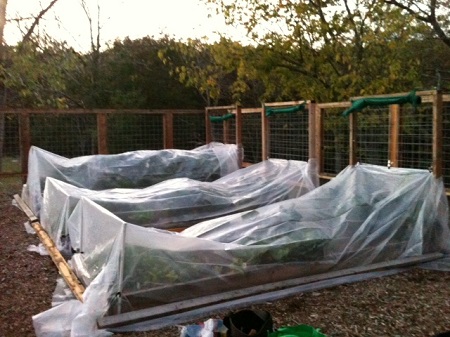 Shopping for Gardeners?
I got my Pinetree Catalog a while ago. It has a bigger gift section than most garden catalogs. The desktop plant light looks nice.
Do you have a favorite place to shop for garden gifts? Have gifts in mind?
Gardens and workshops of The Horde
Nothing much going on around here. Haven't started decorating yet. How about you?

posted by Open Blogger at
12:55 PM
|
Access Comments