« Larry Correia, Liberals, The 2nd Amendment, Lots Of Snark
|
Main
|
Happy Happy Joy Joy »
November 20, 2016
Food Thread: Hillary Clinton Will Never Be President
Before we get into the meat of the Food Thread, We have a treat in store for us, courtesy of our very own artisanal 'ette:
Here is an interactive web version that works on my computer, but may or may not work on yours...depending on weird web stuff.
artisanal'ette's First Annual Thanksgiving Crossword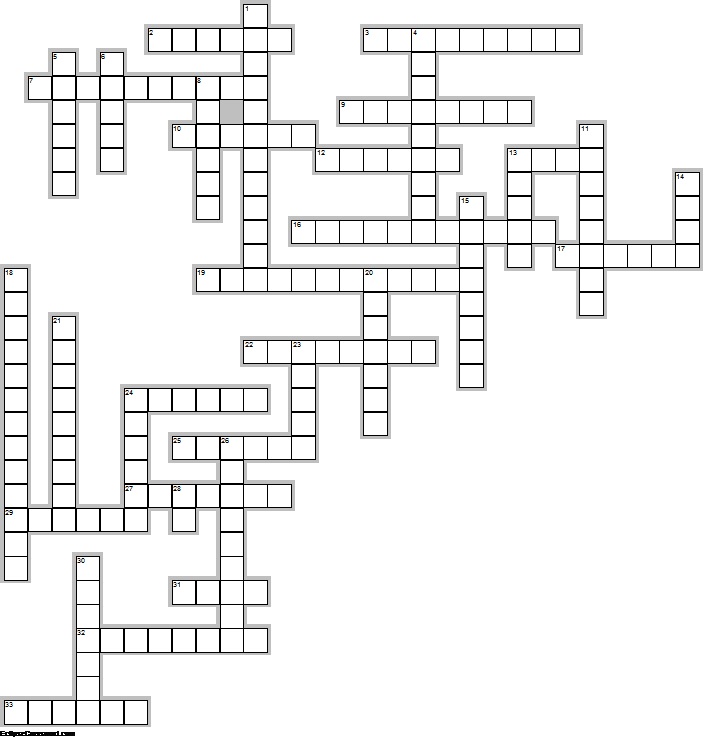 Across
2. The first governor of the Pilgrims. Also what this person could be called; he or she who takes a knife and fork to the roast.
3. These Indians taught the Pilgrims how to cultivate land.
7. Which President issued the first national Thanksgiving Day Proclamation (in 1789, then again in 1795)?
9. The few moments that football fans are all gathered around the table.
10. What many will say around their tables before the feast begins.
12. Famous TV Host was known to say "Thanksgiving is an emotional holiday. People travel thousands of miles to be with people they only see once a year. And then discover once a year is way too often."
13. The drink that the Puritans brought with them in the Mayflower.
16. Eye-catching table decoration.
17. A table you might be banished to; not just for the urchins.
19. This day was celebrated in the fall of 1621.
22. This Founding Father commented that the turkey was a "much more respectable bird" then the eagle, when discussing our national bird choice.
24. Which Thursday is Thanksgiving Day celebrated on?
25. The young and old will watch this colorful and fun department store event each year on Thanksgiving Day. It wasn't the first, though.
27. This President issued a 'Thanksgiving Proclamation' on third October 1863 and officially set aside the last Thursday of November as the national day for Thanksgiving. Whereas earlier the presidents used to make an annual proclamation to specify the day when Thanksgiving was to be held.
29. The largest pumpkin pie ever baked was this many feet, according to Guinness World Records.
31. The tip of the peeler helps tear out these when making mashies.
32. The first Thanksgiving was celebrated in this town.
33. A day to give ______.
Down
1. North Carolina, Texas, and Arizona boast towns named after the gobbler, but this state adds a twist: townships called Upper Turkeyfoot and Lower Turkeyfoot!
4. The ship that brought the pilgrims to North America.
5. Male turkeys gobble, but female turkeys, called hens ______.
6. The first Thanksgiving celebration lasted how many days?
8. Big bird.
11. Cornbread, Sausage, Oyster...
13. A Friday that not only absorbs all color, but also your dollars.
14. Sarah Josepha ______, an editor with a magazine, started a Thanksgiving campaign in 1827 and it was result of her efforts that in 1863 Thanksgiving was observed as a day for national thanksgiving and prayer. She also wrote "Mary Had A Little Lamb."
15. They arrived in North America in December 1620 by sailing across the Atlantic Ocean.
18. The first Thanksgiving was celebrated in this state.
20. Married couples get them at the Thanksgiving table whether they want to or not.
21. A type of dish that will even entice the children to eat green beans.
23. Most popular Thanksgiving pie.
24. Many travel far just to be with them.
26. This President restored Thursday before last of November as Thanksgiving Day in the year 1939. He did so to make the Christmas shopping season longer and thus stimulate the economy of the state.
28. Which state made Thanksgiving Day an annual custom in 1817?
30. This pie wasn't served at the first Thanksgiving; it was stewed instead.
Obviously the theme is Thanksgiving, so here's your chance to brag about the perfect stuffing recipe, or maybe even teach us how to make turkey edible!
Here's a link to my world famous Sausage and Cornbread Stuffing. Yes, it is the best. By far. Well, except for the oyster stuffing I made 20 years ago, then forgot to write down the recipe....

******
Penzey's Spices is a large spice company with about 70 retail outlets and a large mail order business. They also seem to be a bunch of preachy, progressive, whiny assholes.
Penzeys facing firestorm after owner slams Trump
. And if you poke around their website a bit you will discover lovely little nuggets such as:
Earth Day 2015

It's easy to justify the anger if the question we are asking is "What kind of person is willing to risk destroying the future of our environment to advance their political career?" Maybe the kinder question might be, "What events in their lives left them willing to place their own political gains in front of everyone else's needs?"
or:
One for the Road to November 25th 2021

With its long progressive and environmental heritage, Wisconsin has been a testing grounds for those wishing to use unlimited political spending to replace laws favoring the common good with laws favoring those capable of writing $700,000 campaign contribution checks.
I have this crazy idea for the proprietors of Penzey's Spices; if you want my business, shut your pie hole about politics and just sell good quality products at a fair price.
What's that? "CENSORSHIP!!" Uh...no. The market can't censor anything. Only government can censor. What the market can do is cut into your sales. And keep spouting your progressive blather and more and more people will notice, and spend their money elsewhere.
So....here's a job for The Horde: what are some good alternatives to Penzey's?

******

Unhappy Meal
is a not strictly fair but mostly true criticism of the current craze over "tapas," or small plates. It's also amusing. Good tapas joints are not expensive, and can be loads of fun. Tasting a bunch of different foods instead of just one dish can be a blast. But as usual, the market is pushing the envelope (that's not bad) and the invisible hand will have to slap it down a bit.
******
Yes, I am a bit obsessed with Chipotle and its current troubles. But I find it a wonderful corrective to the conceit that the hipster mentality and esthetic is in some way better than the staid and tired and passé business plan of McDonalds and IBM and Chick-Fil-A.
Chipotle Eats itself
is an evisceration of the management team and its arrogance.
Chipotle Mexican Grill was a sizzling business with a red-hot stock until an E. coli outbreak derailed its future. Can a mission-based company make gobs of money and still save the world?
Pro-tip: the mission of any business is to make money and maximize shareholder value. Any "mission" that detracts from the goal is a violation of the principles of business and will bite you in the ass. What kind of mission are you on? You serve burritos. This isn't curing cancer.
Poke around the internet looking for cases of food poisoning at the big fast-food chains, and you will discover that they know how to prevent it. My dad testified for McDonalds in a food poisoning case many years ago, and as part of the preparation for trial he went over all of their food safety processes. He was amazed! His impression was that it was essentially impossible to get food poisoning at McDonalds unless many people made huge mistakes all in a row.

******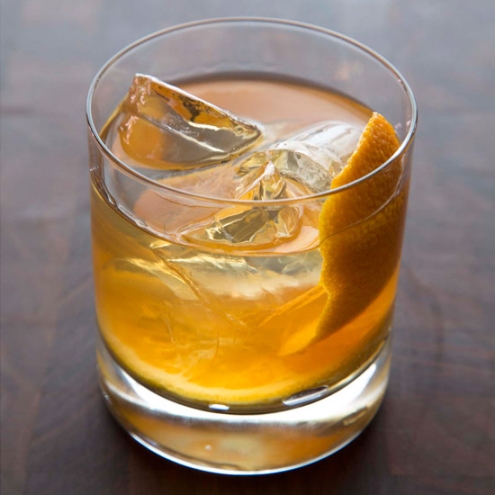 Maple-Bourbon Smash
is an odd riff on an Old-Fashioned. I use maple syrup as the sweet component in my Manhattans, and it works wonderfully. For Old-Fashioneds I use brown sugar simple syrup, but I think I will give this a try. Well, the orange juice is just weird, and so is the lemon juice and the seltzer. Maybe not.....
******
I made Cioppino last night, after looking through dozens of recipes. Most called for lots of fennel, which I think overwhelms the delicate flavors of the seafood. I found one recipe that looked promising, but had some clear flaws. Like a tablespoon of chili flakes. Um....that's ridiculous. And cooking the seafood for 20 minutes? Yuck.
Anyway, I modified it extensively, and so can you. Just put the seafood in at the correct time so it isn't overdone.

Cioppino
Ingredients
6 prawns, peeled with tails left on
8 clams
12 mussels
6 ounces fresh halibut cut into cubes.
8 small sea scallops
1/4 cup olive oil
1/2 cup diced red bell pepper
1/2 onion, diced
1/2 tomato, diced
2 tablespoons minced garlic
1 teaspoon chili flakes
1 tablespoon chopped basil leaves
1/2 tablespoon chopped oregano leaves
1 tablespoon chopped rosemary leaves
1 tablespoon chopped parsley leaves
3 cups lobster stock
1 cup dry white wine
2 cups chopped tomato (canned)
Salt
Freshly ground black pepper
In a large pot, heat olive oil over medium heat.
• Add the onion and red pepper and sauté for a few minutes until soft.
• Add the garlic, chili flakes, basil, oregano, rosemary, and parsley and cook for 3 minutes.
• Add the clams and mussels and cook for another few minutes.
• Add the diced tomato and cook for another minute.
• Deglaze with the wine, then add lobster stock.
• Add the canned tomato and bring to a simmer.
• Cook until the clams and mussels just begin to open; about five minutes.
• Add the prawns and stir, cook for three minutes.
• Add the fish and the scallops and cook for three-four minutes.
• Taste the broth and add salt and black pepper as needed.
• Ladle into warmed bowls and serve with toasted baguettes.
&topic=world_news">

posted by CBD at
04:00 PM
|
Access Comments