« The #Winning Thread
|
Main
|
The Morning Report 11/17/16 [J.J. Sefton] »
November 16, 2016
Wednesday Night ONT - A Little of This, A Little of That
Ladies and gentlemen, hobos and tramps, cross-eyed mosquitoes and bow-legged ants. I come before you to stand behind you to tell you something I know nothing about. Admission is free, so pay at the door, pull up a chair and sit on the floor.
One bright day in the middle of the night, two dead boys arose to fight. Back to back they faced each other, drew swords and shot each other. A deaf policeman heard the noise, and came to kill those two dead boys. If you do not believe that this lie is true, ask the blind man. He saw it too.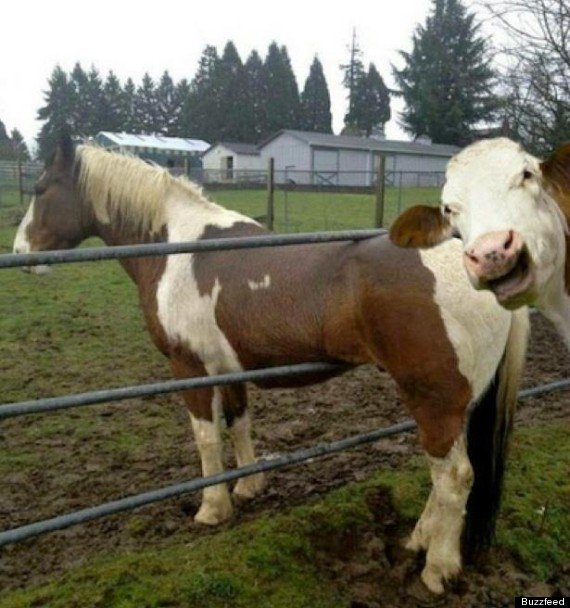 MOOO!
Cows can now text farmers when they're sick. Short video at link, pretty neat use of technology, I think.

Related:
Bet those cows wish they could text for help. Good news though, the stranded cows have been rescued.
Also, Live bull set on fire in 'barbaric' festival secretly filmed by protesters (GRAPHIC VIDEO)
The Toro de Jubilo (Joy of the Bull) tradition, dating back at least 400 years, takes place in the Spanish village of Medinaceli, about 160km (100 miles) north-east of Madrid. During the event, a bull is forcibly tied to a post as lumps of flammable tar are spread on its horns. The tar is then set on fire and the terrified animal released, thrashing around the square while spectators cheer and blow horns. Afterwards the bull is taken to a slaughterhouse and killed.
I am probably the furthest thing from a animal rights idiot. Frankly, PETA is an anomaly made possible by a supremely wealthy society. Chickens are food, steak is delicious and lobsters are tasty insects. 99% of what PETA does is unearned virtue signaling and mush-brained objection to the way the world is. That being said, "tradition" or no, there is no reason for people in the 21st century to torture a poor bull like this. My people had a "tradition" of burning accused witches at the stake. We outgrew it.
Evil
I don't know how long this will last, Twitter is trying pretty aggressively to scrub the video from their website and I haven't found a non-Twitter source yet. This clip is from an old episode of 60 minutes. It shows George Soros explaining that he felt he did nothing wrong by taking the property of Jews sent to the camps, because if he didn't take it, "somebody else would have".

Blind Pigs and Acorns
Bernie Sanders Could Replace President Trump With Little-Known Loophole.

Related:
Things I Learned From My Facebook Feed This Election
The Tears of a Clown
Lena Dunham's post election angst. I'll take pity on you folks and not post a picture. However, it's important that y'all remember your place, so I'll just leave this link here. Click at your own risk.

Troll Level: Master

Supermoon
I've been enjoying the supermoon for the past few nights. Monday night I sat out at the firepit with a good book and a cold beer, a nice fire burning in front of me, temps in the mid 40s and the light from the moon blazing down through the trees. It was almost bright enough to read by. It was a wonderful, relaxing evening. I didn't notice this, however.
Curling
Canada's Gay Curling Leagues Take Pride on Ice
Curling is an interesting sport. Whenever I'm in Canada, I find myself watching and enjoying it despite myself. I don't know why. I just start watching and before long an hour or two has gone by. I'm not sure about the linked article. I think someone overheard a bunch of gay dudes in a room yelling "HURRY! HARD!" and asked them what they were doing. "Uh...curling. Yea. We were curling".
Problematic
Buzzfeed is feeling a buzz kill over United's "Basic Economy" class
Really, what is it with these people? It's a voluntary transaction. If some people want to pay less and give up co-seating or carry on luggage, what business is it of Buzzfeed's? United wouldn't be selling these options if there wasn't demand for them. I've got an idea: Let's re-regulate the airlines. Primo service, plush seats, good food. That ought to fix things! Only problem is that many people (like Buzzfeed writers) won't be able to afford to fly anymore. Wait, is that really a problem? Hmmmm.
Musical Interlude

OK, stay with me for a minute here. Yes, I know that it's William Shatner, and "William Shatner singing" is a phrase that ranks right up there with "Novocaine-free dentistry" in most people's minds. This is a cover of a song by the British alt rock group Pulp about rich people slumming because it's trendy, and Shatner just NAILS it. His delivery, and the barely disguised contempt the singer obviously feels for the rich girl he's banging, is far superior to the original. Second, it's a perfect song for all of the spoiled brats who are protesting feeling "unsafe" in their $50,000/year Ivy League playpens because Donald Trump won the election. Finally, the linked video was done by a Star Trek fan who put the music to clips from the original series, and he or she did a fantastic job. In 3 or 4 places s/he even manages to match the words of the song to dialogue from the Star Trek footage, so that it looks like Captain Kirk is actually singing the song. Just watch it and see if you don't agree.

News You Can, Er..Use (Ew)
Iggy Azalea Says She Has The 'Best Vagina In The World'
I only include this codswallop because I have to admire the, er, creative use of euphemism mixed with double entendre used in the article. (Warning: Mild pics of under-boob at the link)
Iggy Azalea wants you to know that she has a bomb-ass punani. In fact, she believes that she has the "best vagina in the world." Iggy opened up her lips to boast about her swagadocious hot pocket in a comment that is sure to cause tongues to wag
Much more (and less) at the link.

Tonight's ONT brought to you by Christmas suits:
The Yahoo Group is rated R for gratuitous nudity and situations of an adult nature.


posted by WeirdDave at
09:52 PM
|
Access Comments