« Obama: I Really Worked Hard to Get Elected. In Between Golf and Bono. Too Bad Hillary Wasn't as Hard a Worker as I Totally Was.
|
Main
|
The Morning Report 11/15/16 [J.J. Sefton] »
November 14, 2016
Monday Overnight Open Thread (11/14/16)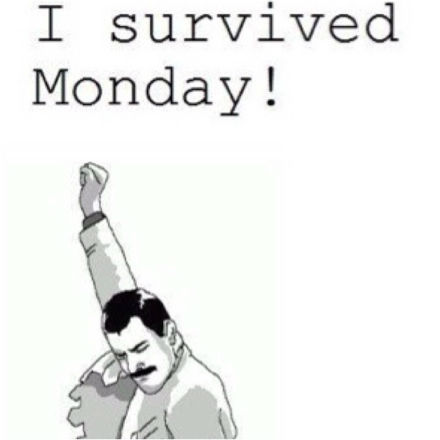 It's the Monday Night ONT. Woot-Woot! Buck up Morons. You have made it through another Monday.

Quotes of The Day

"If you've got them by the balls their hearts and minds will follow." — John Wayne
"These days, the Left advances its causes more effectively through the courts than through elections, for the fairly obvious reason that very few people are dumb enough to vote for this stuff."-Mark Steyn
Freedom is never more than one generation away from extinction. We didn't pass it to our children in the bloodstream. It must be fought for, protected, and handed on for them to do the same.- Ronald Reagan
165 years ago today High School English Lit class changed forever. Do you remember one of the most famous opening lines in literature, "Call me Ishmael"?-note quote repaired.
Lions and tigers and skunks and 14 year olds. Oh my.
The ONT knows TFG is a sneaky guy. Remember pen and phone. When he can't get his way he enjoys the executive order. He also hasn't forgotten how to use the "recess appointment." Mitch McConnell better be on his toes. Obama still could put Merrick Garland on the SCOTUS bench.
Now that you mentioned Mitch McConnell, he may be facing a challenger in 2020. Kentucky, what a state.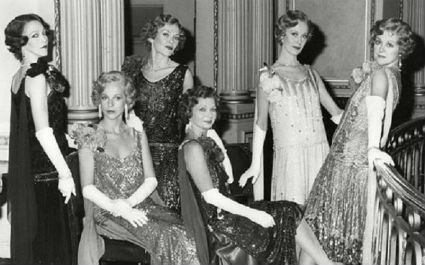 Before the Kardashians there were the Mitford sisters. Granted there were no NBA stars, Rap stars and Transgendered daddys. But then they had Nazis to hang with.
Beautiful Diana loved Nazis, too, becoming part of Hitler's inner-circle, attending the Nuremberg rallies as a VIP and sitting down for tea with Muv and Hitler. She threw away a seemingly perfect marriage to the wealthy and decent Bryan Guinness and effectively abandoned her infant children to consort with, and later marry, Sir Oswald Mosley, the leader of the British fascists. Their wedding was held in secret at the Goebbels' residence, with Hitler in attendance. Goebbels gave the happy couple a set of the collected works of Goethe, bound in pink kid leather. Diana kept the books until the end of her life.
Are you an adult? Are you looking for a friend? If you are using Adult Friend Finder your password may have been hacked.
Speaking of boners. The ONT still has a schadenboner. It's difficult to lay off the presidental campaign when these stories become public. Forgive the indulgence.
When it comes to gun control Piers Morgan is all wet. However when it comes to calling out deluded millionaires, he is spot on. The ONT is hoping to see Amy Schumer and the rest of the leaving America crowd standing in line at the airports on January 20, 2017.
Does your vehicle have schadenboner? You can remove it, if you choose to.

Tweet of The Day



Have you heard of "Operation Pacifier"? The F.B.I.and the world of kiddie porn.
The FBI has a controversial new method of fighting child pornography: distributing child pornography. As part of "Operation Pacifier," the federal law-enforcement agency ran a dark-web child porn clearinghouse called The Playpen for two weeks, delivering malware to any site visitors, in a scheme that was revealed last summer. But it turns out that site may not have been the only dark-web site that the FBI maintained. According to documents obtained by the American Civil Liberties Union (ACLU), the agency was actually authorized to takeover 23 child-pornography websites in addition to The Playpen.

Tonight's Musical Interlude


Smoking Pot could be a health problem. Who knew?
Are you over 40? Do you take Statins? New guidelines recommends everyone over 40 should be considered for drug therapy.
The U.S. Preventive Services Task Force on Sunday issued new guidance for the use of cholesterol-busting statin drugs. The report greatly expands the universe of people who should be screened to see if they need the medication to everyone over age 40 regardless of whether they have a history of cardiovascular disease.

The recommendations also support the position of the American College of Cardiology and the American Heart Association, which in 2013 radically shifted their advice from suggesting that doctors focus on the level of a patient's low-density lipoproteins (LDL) or "bad cholesterol" to looking at a more comprehensive picture of risk based on things such as weight and blood pressure, as well as lifestyle factors.

"People with no signs, symptoms, or history of cardiovascular disease can still be at risk for having a heart attack or stroke," said Kirsten Bibbins-Domingo, who chairs the task force.
Taken from the Don't Hold Your Breath files. The New York Times vows to rededicate itself to honest reporting. Hope you didn't spit out the beverage you were drinking at the time. No word if CNN, MSNBC, CBS, ABC and others will follow.
Recently the ONT had brought you news on the Canadian maple syrup theft trial. A follow up to that story. The ringleaders are found guilty. No word on sentencing. But house arrest with continuous sound loops of Ann Murray, Celine Dione, Justin Bieber and K.D. Lang seems appropriate.
The Left eats Left. Giggles ensue.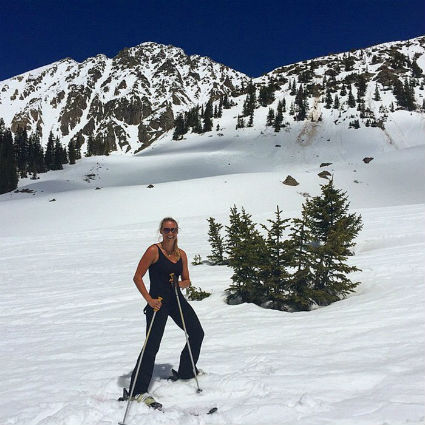 If someone traveled to 50 countries, we'd be impressed. If they traveled to 100 we'd be super impressed. But if they traveled to every single country in the world, and became the first documented female, youngest American, AND fastest traveler to visit all 196 countries on the planet….well, that would leave us pretty amazed indeed.

But that's exactly what Cassandra De Pecol is doing. The 27-year-old from Connecticut has already visited 181 countries since July 2015, and with only 15 countries remaining and 40 days to go, she's well on course to break the Guinness World Record for the fastest person to travel to all Sovereign States (plus an additional 11 countries). Her amazing journey is called Expedition196 and she's traveling as an Ambassador for Peace on behalf of the International Institute for Peace Through Tourism. We might not be able to follow in her footsteps, but we can at least follow her inspirational journey via Instagram. Go Cassandra!
The Group, it's not just for breakfast anymore.
ONT tips, spare change and the dog house key can be sent here.
Don't Twitter, you can try sending those items to petmorons@gmail.com.
It's hard to whisper sweet nothings in your lover's ear when you bite the damn thing off. The Genius Award Winner.
The feel good story of the day.
Tonight's ONT has been brought to you by The Employee Handbook.

Notice: Posted by permission of AceCorp LLC. Children, the elderly and invalids should use with caution and monitoring. Use of this product will not make you a better dancer.

Ace didn't put the ONT up to this. But while you are starting to plan for the Holidays. Why not hit up the tip jar for Ace? The Ace of Spades HQ is a special place, let's keep it going.

posted by Misanthropic Humanitarian at
10:07 PM
|
Access Comments