« Thread below the Gardening Thread: Nov. 19, 2016 [KT]
|
Main
|
Ace of Spades Pet Thread [Mis. Hum.] »
November 19, 2016
Saturday Gardening Thread: Thanksgiving 2016 Edition [KT]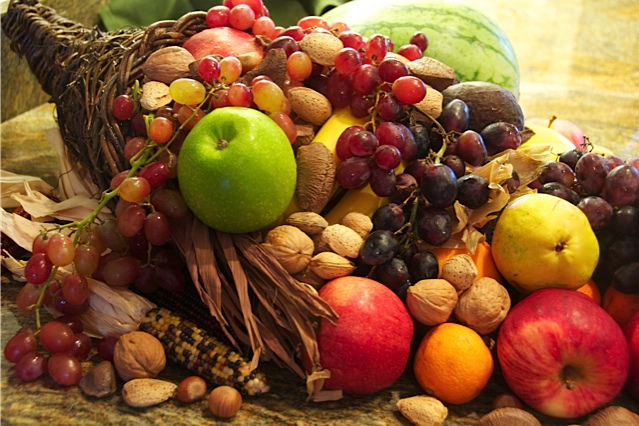 So, how exactly did a goat's horn end up on our Thanksgiving tables stuffed with fruit and nuts?
Wow. It's complicated. I didn't even know that Gaia was the grandmother of Zeus. I denounce myself. I hope the gods don't turn me into one of these: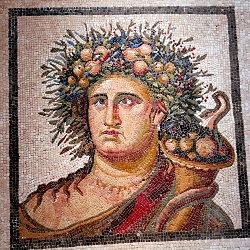 Canadian Thanksgiving is already over. They say at Allrecipes that that Canadians are fond of the cornucopia tradition. Have any Canadian members of The Horde ever made a cornucopia from bread dough and filled it with fruit from the garden?
The first known Thanksgiving celebration on Canadian shores was in 1578. It was hosted by a European explorer named Martin Frobisher, who pulled together an impromptu harvest feast upon reaching Newfoundland. Frobisher famously gave thanks not only for the delicious feast, but also for his crew's safe passage at sea.
What? The Pilgrims and the Wampanoag were not the first? Regional dishes are mentioned at the link. One reason for regional Thanksgiving dinner traditions has been, of course, local harvests. The addition of citrus fruits to the Thanksgiving menu was one Southern contribution.
November Citrus Report
The big citrus crop in the foothills near us is navel oranges. Harvest has begun, but the oranges will be sweeter a little later in the season. Leaving the fruit on the trees into December for best quality is a gamble, because of the danger of hard freezes. Harvest of Oroblanco grapefruit (a cross between a grapefruit and pomelo) has begun. I like it better than its sister Melogold. Most of the tangerines grown around here will hit the market soon. There are other specialty citrus grown nearby, if you know where to find them.
Florida isn't the only place with citrus pest problems. California is also having problems with a couple of exotic invaders.
If you have citrus trees or live in a citrus-growing area, what's good now? How is the battle against citrus pests going?
Gardens and Storerooms of The Horde
I think Thanksgiving is more special when you can serve something you grew yourself, or at least something grown locally. I only have a few greens ready. The butternut squash from a friend is now rested and ready for soup.
Are you serving anything you grew yourself, or bought from a local farmer, on Thankgiving? Anything still going on in the garden?
Here's a recipe in which you could use cabbage, onion and/or parsley that you may have grown yourself this year: Thankgiving Slaw. I think I would prefer it on some other day of the Thanksgiving Weekend. Maybe with some leftover turkey.
Hope your Thanksgiving Week will be a great one. Or that it at least includes some great moments. Hope you get a chance for a little outdoor activity, too.
If you are still dealing with autumn leaves, here are some craft and activity ideas to keep the kids busy during the long weekend. Where snow is flying or has already flown, coloring books and Play-Doh may seem familiar and comforting to certain college-age visitors. They probably don't have much real gardening experience. Not to mention farming experience.
Enjoy yourself. Until next week,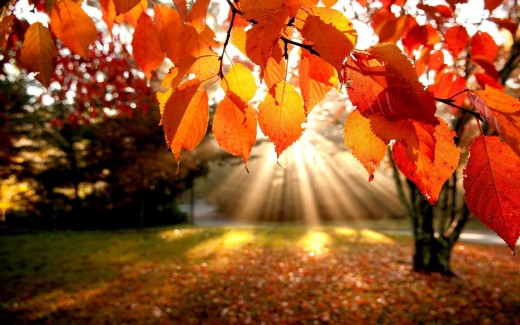 posted by Open Blogger at
12:45 PM
|
Access Comments